'Drew' Crawford, new forward for MoraBanc Andorra
The American is the fourth signing of the entity, signs a one-season contract and arrives from Germani Brescia of the Italian Lega.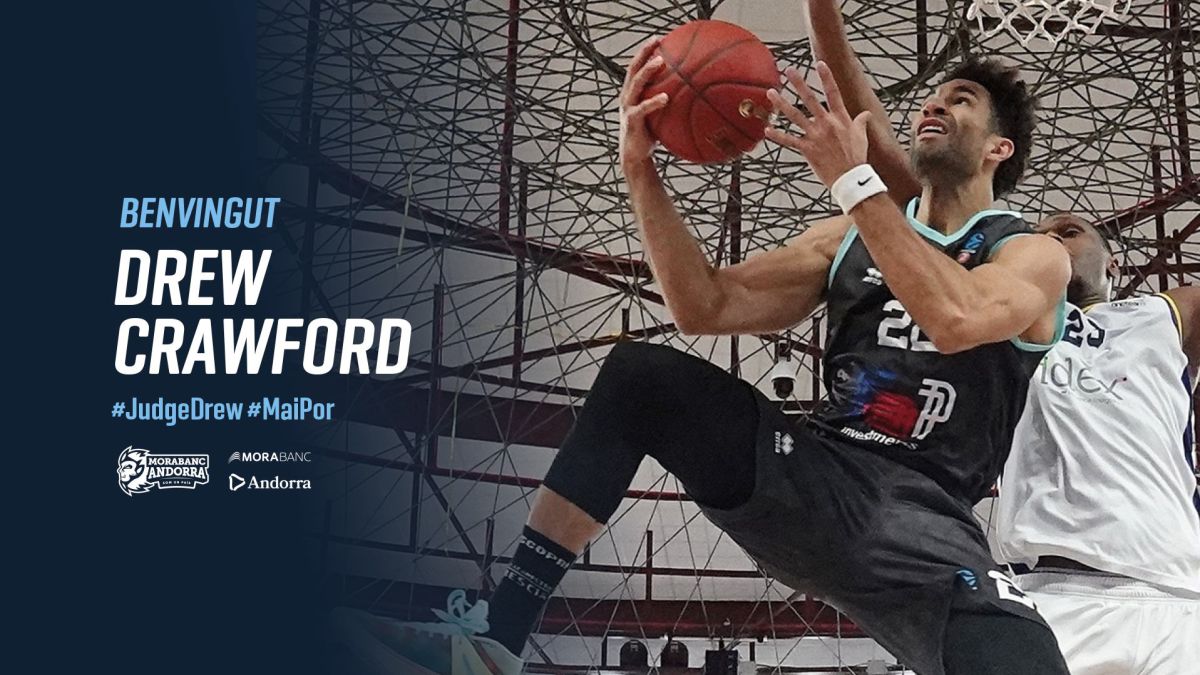 The American Andrew Eugene 'Drew' Crawford, born 30 years ago in Naperville (Illinois), is the fourth signing of MoraBanc Andorra, with whom he signs a one-season contract and will strengthen the forward position. The new forward of the Principality comes from the Germani Brescia de la Lega. Trained in the Northwestern University Wildcats, where he scored 13.4 points, captured 5 rebounds and distributed 2 assists, he failed to make his NBA debut although he did the preseason with the Orlando Magic and later also with the Toronto Raptors.
His first experience in European basketball was in 2015 with Israel's Bnei Herzliya, with 15.8 points and 5.3 rebounds. Later he emigrated to Germany to play for MHP Riesen Ludwigsburg. A year later he returned to Israel to serve in the Maccabi Rishon LeZion. Vanoli Cremona was his first team in Italian basketball, with 17.4 points and 4 rebounds per game, to be MVP of the Italian league. His next adventure was in Turkey to defend the colors of Gaziantep and he returned to Italy, where he was able to make his Euroleague debut with Armani Milano.
In the top European club competition he played seven games, averaging 5.7 points, 1.9 rebounds and a PIR of 2.4. In Milan he had Sergio 'El Chacho' Rodríguez as a partner or also Luis Scola or Nemanja Nedovic. After finishing that season he joined Germani Brescia. Last season he scored an average of 10.4 points, captured 2.9 rebounds and distributed 1.7 assists in the Lega; and in the European Championship his numbers were also outstanding with 12.1 points, 5.3 rebounds and 2.7 assists. He played two games with Germani Brescia against Unicaja Málaga in the Eurocup (Eurocup), with 14 and 13 points respectively.
"'Drew' Crawford is called to be an outstanding piece in our idea of the game for his experience, quality, reading and ability to do many things on the court," said Francesc Solana, MoraBanc's sports director, who added about his last signing. "We wanted a forward who met the characteristics that Crawford has, who also has a long career in Europe and wanted to try the experience of playing in the Endesa League," he said.

Photos from as.com