Cordero: "Right now, Tenerife is not a first sword"
The sports director reviewed the market situation, announced that two offers for Nahuel had been rejected and reported that Apeh is still in Nigeria due to a visa problem.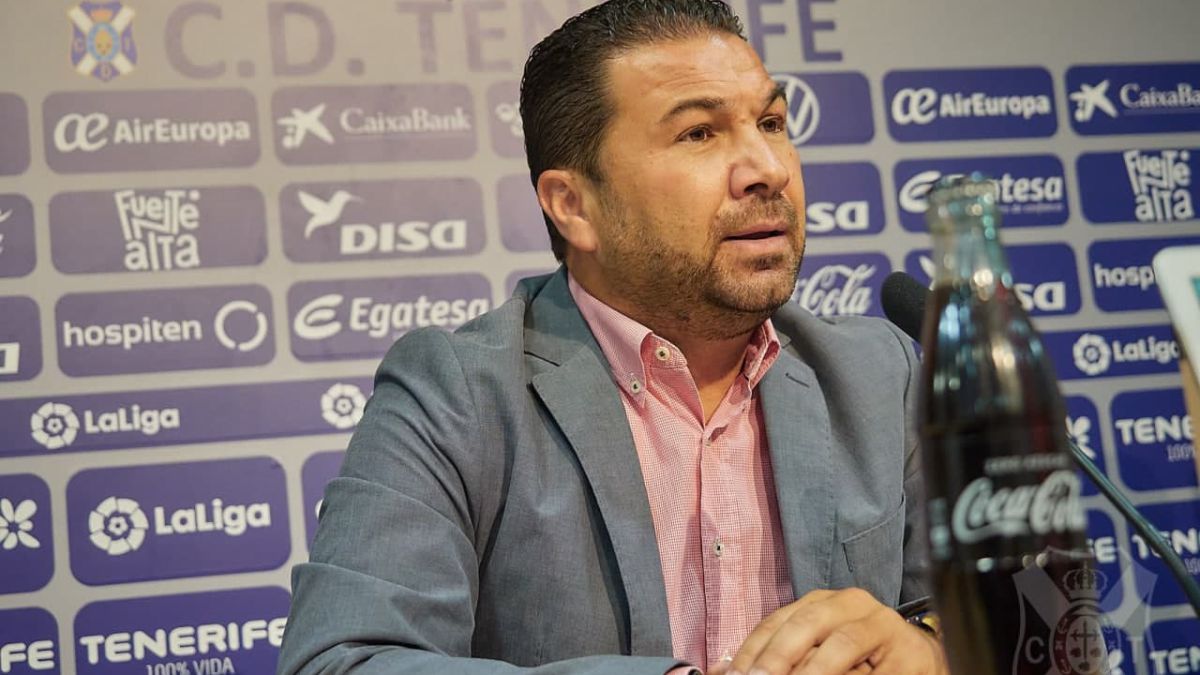 Juan Carlos Cordero gave an extensive review of the current market. He reiterated that the summer "will be long and very hard" since "Tenerife is not right now a first sword for financial control, but we are fine. The incorporations have been of players who came free of contract and work continues on those who have yet to leave, "summarized the sports director in a telematic press conference.
Surely the plot that will cost the most to reinforce will be the front one. "I am open to everything: free players, youngsters from subsidiaries or transfers from other teams. We are attentive and ready to go for those players who fit into our plans and can strengthen us. We will have to be patient, "he warned.
The Murcian reported that "we have rejected two offers for Nahuel Leiva that were insufficient. The player has had a great season with Real Oviedo and if he does not find accommodation, nothing happens, he is the property of Tenerife ". The idea of the Hispanic Argentine is to continue in the Spanish league. Of the rest of the players who are on the starting ramp, there is still no news ".
The bad news of the week, according to Cordero himself, was Javi Alonso's injury. "We are waiting for the inflammation to go down, but it doesn't look good. The traumatologist will assess for a definitive diagnosis next week ". The news about Borja Lasso was not very encouraging either. "He has been standing for a long time and there are doubts about his return and we will wait for the next few weeks after he hears a new opinion," he said.
Another curious situation is the one that Manu Apeh is experiencing, who has not been able to return from Nigeria due to a problem with his visa. "The consul has said that his documentation is in order. Even LaLiga is helping us, waiting for him to travel and join the team. It was unexpected, "he admitted.
Finally, about the contribution of the homegrown players in this preseason, it was clear: "They have the illusion and desire to convince Luis Miguel Ramis. They must show that they are for the first team. I'm excited that our people can stay and contribute to the team, "he said.
Photos from as.com