There are more and more stars who do not finish saying 'yes' to their teams when it comes to extending the bond that unites them: Mbappé, Pogba, Camavinga, Varane ...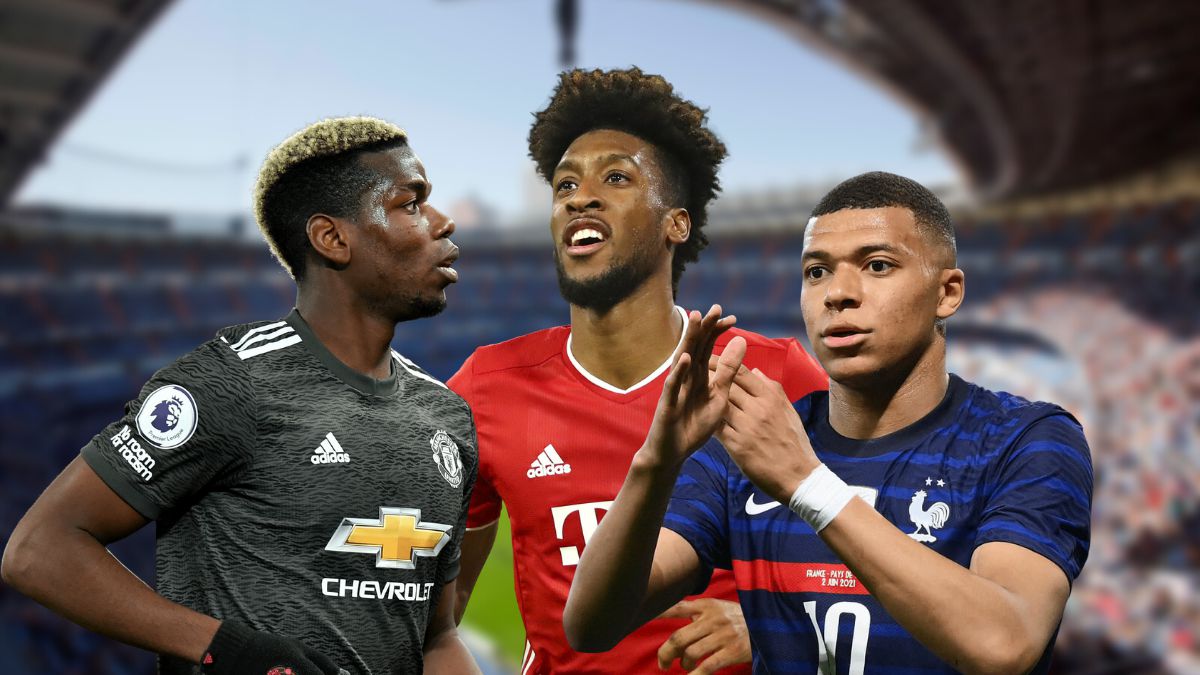 Alaba, Ramos, Donnarumma and Wijnaldum have set a very dangerous precedent for the clubs. Four stars that have changed the scene at zero cost this summer. Something unusual until now, but that puts the football nobility on alert. The financial straits that COVID-19 has installed in the coffers of the football elite have left many teams without room for maneuver, creating a phenomenon that makes free agents the great protagonists of the summer. And not only this one, because the list of cracks who refuse to say 'yes' to their current teams leaves ojiplático.
Mbappé has already said 'no' repeatedly to PSG, Varane is with one foot Old Trafford to avoid another free goodbye next summer, Coman is "outraged" with Bayern for his renewal, in Naples they fight to avoid a 'Donnarumma case 'with Lorenzo Insigne, United want to extend the bond that binds him to Pogba before he follows in the footsteps of the previous quartet, but Raiola pressures them to sell. Cristiano Ronaldo, Salah, Goretzka, Camavinga ... they all navigate in a sea of doubts. Much change of potential destination ... and at zero cost, or so the affected clubs try to avoid.
We are not talking about free players in 2022 who in just a few months will be free to negotiate their destinies without a transfer that serves as a straitjacket, but about truly stranded renovations. A situation that has gone from a specific anecdote to a current problem. The loudest of the slips is that of Kylian Mbappé, whose 'noes' to Leonardo are a heavenly melody for a Real Madrid that dreams of his signing. If they refuse to sell this summer in Paris, the currency that they have used so well with Ramos, Donnarumma and Wijnaldum will be returned to them in 2022 with Bondy's as the protagonist.Although they could also benefit from two other rebels, Paul Pogba and Eduardo Camavinga. Mino Raiola is already negotiating with PSG to pressure United. Either he sells now (the price that has transcended is 50 million euros), or he faces seeing a player go at zero cost who came in exchange for 105 million ... Of course, the lack of agreement between Varane and Real Madrid is key to incorporating the French this summer, an operation that seems to end up crystallizing. While the young Rennes midfielder, despite having lost flight in the second look of the season, is one of the pearls of the continent and, if months ago it was Madrid who had him scheduled, now it is the Park of the Princes his most likely destination. Situation similar to that of his compatriots, since the international with Les Espoirs has been clear in his intention not to renew and his contract also expires in 2022.Bayern and Insigne
They have more time for talks in Munich with Kingsley Coman, but the French winger is upset with the Munich team. The first contact to extend the link that unites them until 2023 has been far from being fruitful: the player wants 12 million clean euros, while the club offers him 13, but gross. A notable difference that separates it from the Allianz. Similar story to that of Lorenzo Insigne, although in his case the watch has much less grain as his contract ends next June. The Napoles captain, after his best numerical season, has seen how Di Laurentiis proposes a downward renewal, something that 'The Magnificent' does not consider. Half Europe is pending the situation of the French and the Italian.
Although Coman is not Bayern's only concern, as Leon Goretzka urges even more. The midfielder has become an indispensable piece for the Bavarian giant, especially since his physical evolution, and he also walks through quicksand when it comes to his renewal. Barely six months has Salihamidzic to make him change his mind, because in January the siren songs will complicate things. Waiting too long ended with Alaba in Madrid, but the amount offered to the Austrian was not enough for the versatile defender. We will see what happens with this double earthquake that shakes the foundations of Nagelsmann's new project. And all this without talking about Joshua Kimmich, with the contract extension also in the air (ends in 2023), but it seems more on track.Cristiano and Liverpool
Finally, special mention for two particular cases such as Cristiano Ronaldo and Liverpool. The Portuguese communicated, as reported by AS, his intention to abandon ship this summer, but with the summer window already open, he is still the star of Juventus, who is torn between the renewal and trying to monetize a possible sale that allow to rebuild. Something similar to what happens in Liverpool, where not only Salah has his future in the air. And it is that, at Anfield, before considering renewing their magical trio, Salah-Mané-Firmino, they will comb the market in search of alternatives with a longer journey and, therefore, younger age.
They are not all who are, but they are all who are. The soccer planet could become a real minefield as soon as one of these stars changed its scene. At that moment, a domino effect would be activated that could lead to explosive summers. And the most hurtful thing for the affected teams would be that in many cases there would be no economic return whatsoever for the victims.
Photos from as.com