The Andalusian is still in the peninsula with permission from the club because he does not finish improving from his ailment. He has been injured since December 2019.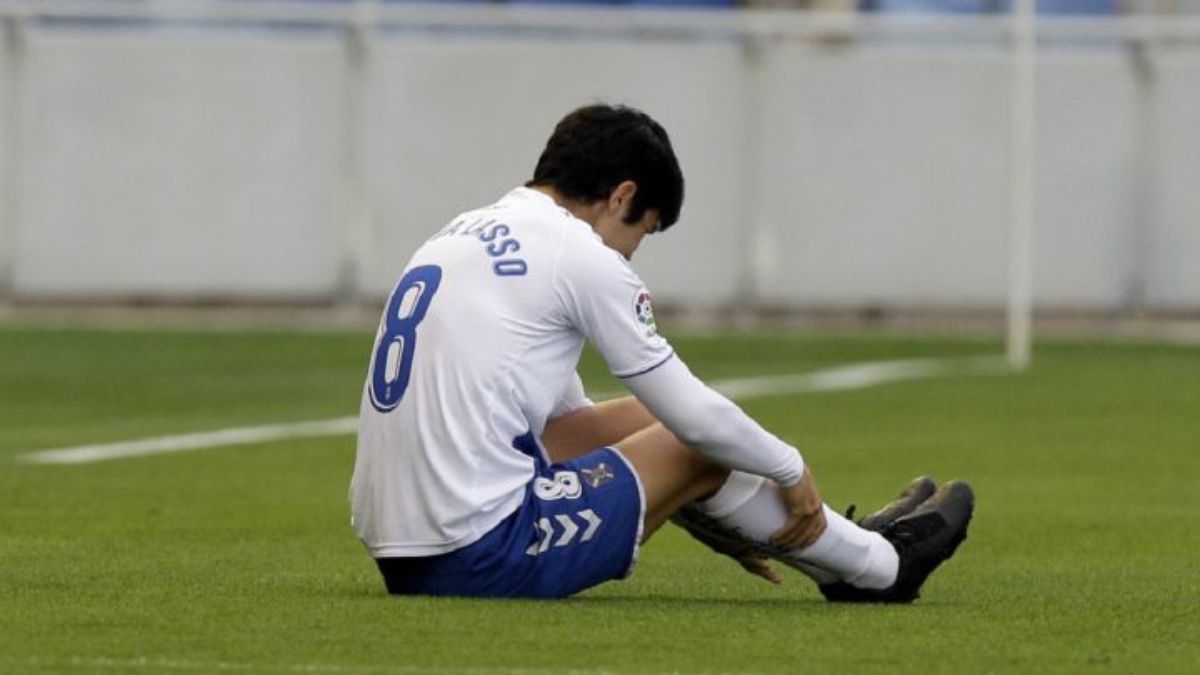 Borja Lasso worries Tenerife a lot. When his return was expected with great expectations after his long ordeal due to an injury and he was considered almost one more signing, nothing has gone as expected. The Andalusian is with the club's permission in the peninsula and, for now, he has no return date.
El medio, who has been injured for a year and a half, does not finish seeing the light at the end of the tunnel. In the final stretch of last year, he had partially joined training and even speculated about the possibility of giving him a few minutes, but finally he preferred to be cautious and wait for this preseason.
According to Cadena SER, his case is one of "special sensitivity" since physical setbacks have been joined by personal and emotional ones. The player does not finish feeling comfortable, evolution is not on the right track and that is reducing their morale. From the club they will have all the patience with their situation, although it is not ruled out that it is valued to strengthen the team in that plot.The origin of the injury
All this endless suffering for Borja Lasso began on December 14, 2019 when he was injured by a footballer from Alcorcón when the match was starting. He had to ask for the change and since then he has not returned. A distal fracture of the left fibula was determined for which he had to be operated on twice in Seville.
The pandemic situation did not help much either for his recovery since everything was getting longer. In the last months of the last competition, he already returned to the Island to face the final part of his recovery, but after the holiday break the bad feelings returned and it seems that they will not have a prompt solution.

Photos from as.com