Spain has waited more than a month to return to Sonja Vasic's Serbs the disappointment of the Eurobasket quarterfinals. Ndour and Laura Gil, fit. The game, at 10:20.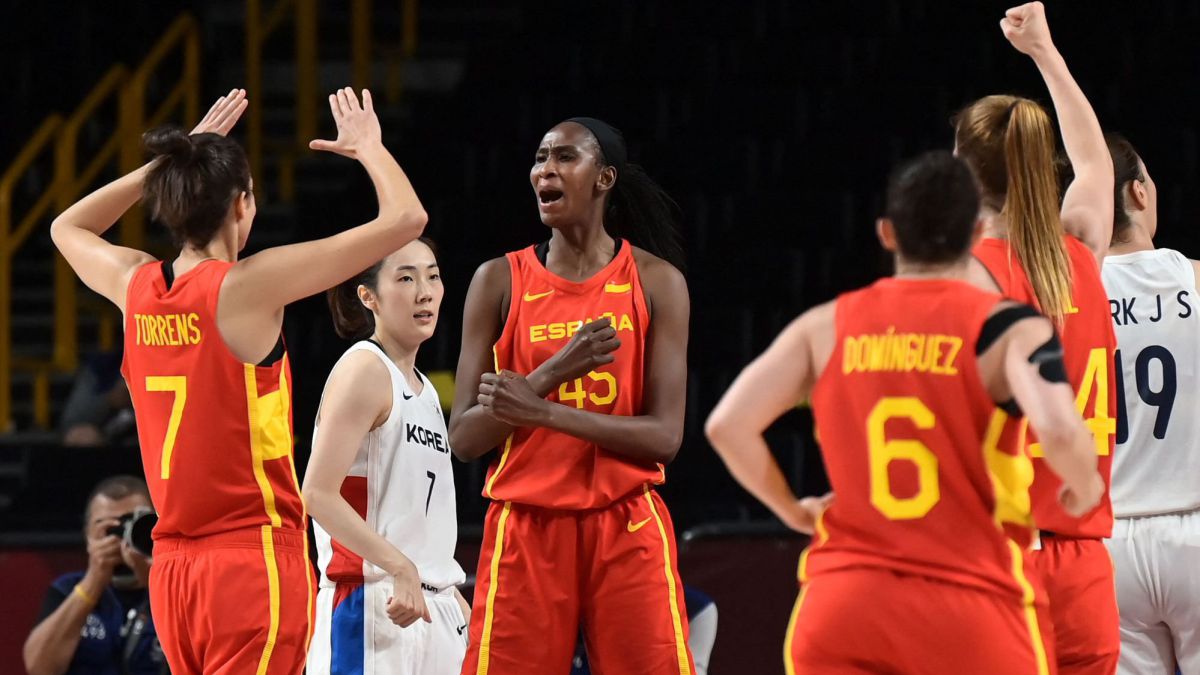 The air conditioning runs on full blast in the Saitama Super Arena. So it can be said that, if there is a rematch against Serbia this Thursday (10:20), Spain will take it cold. "Enough", says Laura Gil when asked if there is a desire to take revenge on Marina Maljkovic's team. Logical. The defeat in the quarterfinals of the Eurobasket in Valencia, with a missed free kick by Ouviña and with a very badly played extra time, did a lot of damage. So much so that, two days later, Spain fell to Russia and lost the opportunity to play in the World Cup, a stick for the generation of girls that come behind: María Conde, Leo Rodríguez, Maite Cazorla, Raquel Carrera.
For the young ladies, the old guard is going to leave everything to you today. Laia, Silvia Domínguez ... And also those that today are the flag of the National Team. Alba Torrens, discreet in her debut, did not play in the Eurobasket but has the same desire as the rest to beat the Serbs. Not only for the rematch, but also because the victory would virtually put Mondelo's in the quarterfinals.
Ndour and Laura Gil arrive in good shape. Probably two of the basic players of the game to fight under the rim with Sonja Vasic. "He did us a lot of damage in the low post," admits Laura Gil, who also asks for "more pause" in attack. Perhaps the excess of responsibility for the host status weighed on the National Team, which has arrived in Tokyo with a different air and with a different discourse, from the beginning of a reconstruction that wants to do as the FEB has always done, from the successes too .
The Serbia of Marina Maljkovic, the daughter of the great Boza, today president of the Serbian Olympic Committee, not only has Sonja Vasic. Ana Dabovic is another classic and Yvonne Anderson completes a dangerous trio that comes from beating Canada in the first game and is with her morale through the roof after her success in the Eurobasket. Serbia is dangerous, but Spain is going to turn out like a motorcycle.
Photos from as.com