City and Chelsea tangle with Ilaix Moriba
The midfielder was removed from the Barcelona first team and remains without renewal. The English have already asked about their situation. Guardiola seduces him.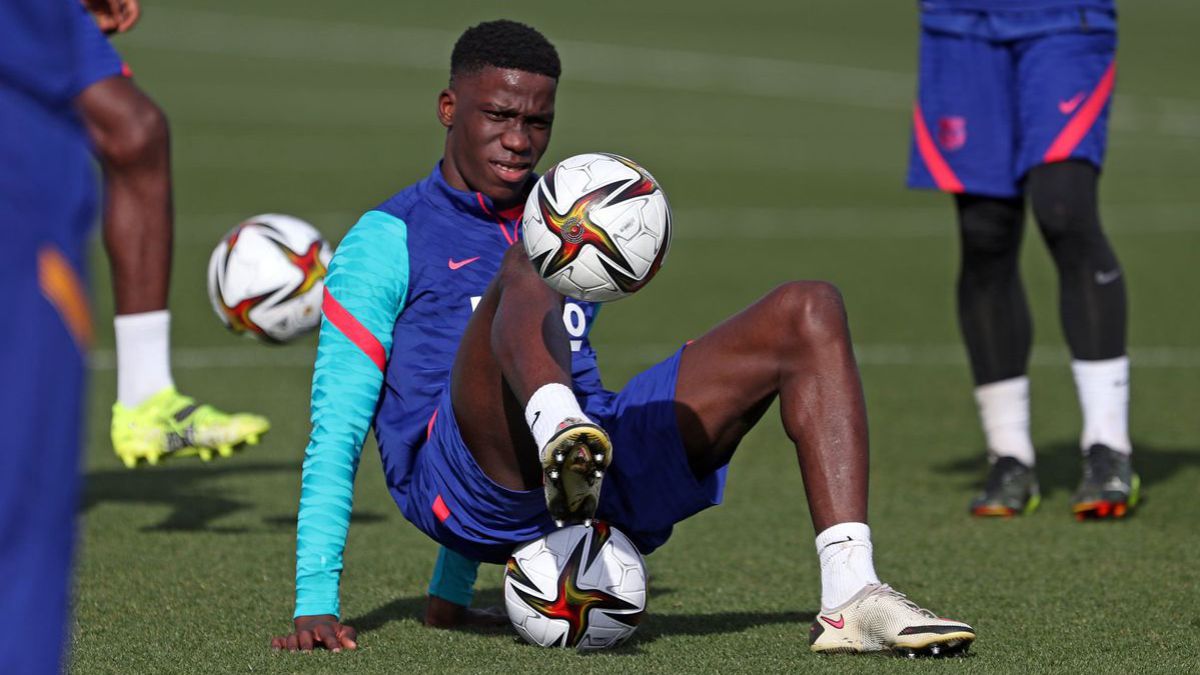 From England, movement by Ilaix Moriba is reported. The midfielder was removed from the first team and did not make the preseason under Koeman's orders because he has not signed his renewal. Meanwhile, the situation remains unsolved and there is already an approach of greats in England. Chelsea and Guardiola's City have already been interested in his situation, according to the Manchester Evening News. The economic proposal to the 18-year-old player would be around six million per season. But given the choice, City has an advantage, he adds. And it is that the presence of Guardiola in the Manchester club would be a guarantee for the Barcelona youth squad.
La de Ilaix is one of the hot potatoes that Barcelona has to solve. One more, if they were not already few. The footballer was one of the positive things last season, one more youth squad who was showing his head in the First Division. His physical power and quality already put him in the orbit of the first team in full force this season. However, when it seemed that he was going to start training with Koeman, an order from above prevented him.
Ilaix ends his contract in 2022, he has one more year of bond, and Barcelona wants to renew. But at the moment it has not reached an agreement with its representatives. And in those Laporta has been inflexible. He has to deal with cuts, being inflexible before established players. So with Ilaix there have been no contemplations. It was returned to the subsidiary and the situation is tense. It has come to England and they try to take advantage of it. Of legal age, Ilaix is a player eligible to be registered in the Premier and his agents have already received a call from two major clubs.
Photos from as.com