Chima Moneke, fifth reinforcement of Baxi Manresa
The Nigerian player, 25 years old and 1.98 m, played last season for French Orleans, where he averaged 13.7 points, 6.5 rebounds and 1.5 assists.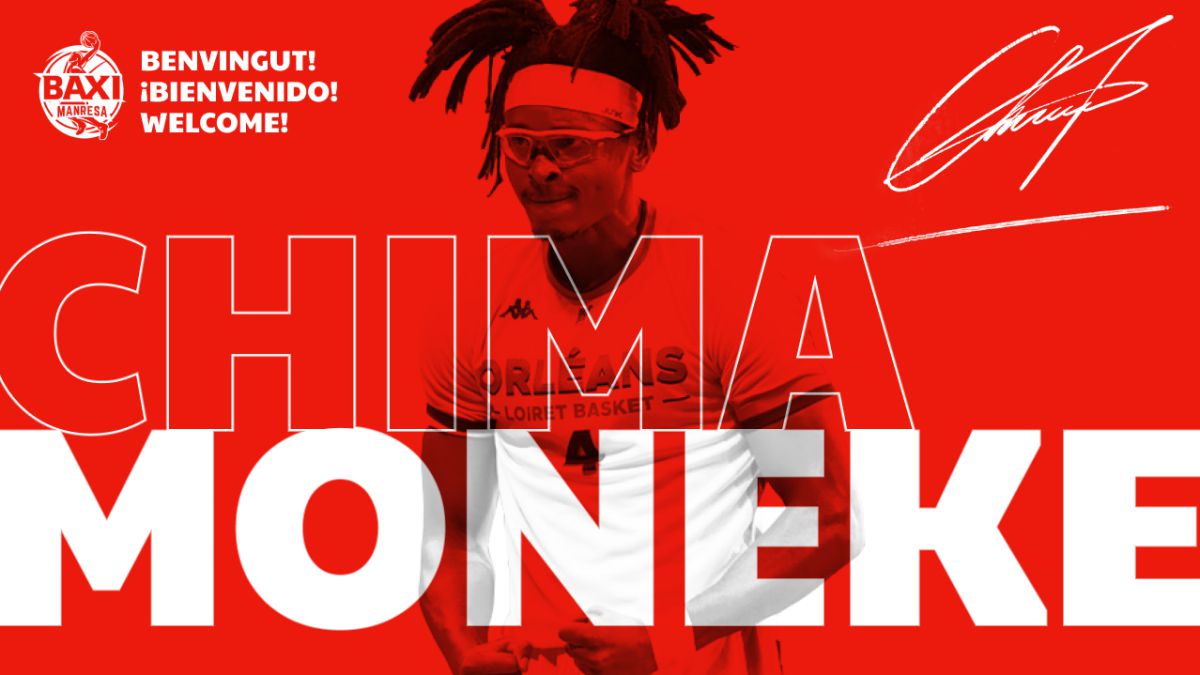 Baxi Manresa announced this Saturday the hiring, for one season, of Nigerian power forward Chima Moneke, who comes from Orleans Loiret Basketball of Pro A, the French first division. The Catalan team has set their sights on Moneke, 25 years old and 1.98 centimeters tall, for his power in painting and his physical game, especially in the transition.
Despite being a Nigerian international, Chima Moneke has a short career in professional basketball. It began its journey in 2018 with the French Rouen, a French second division team. The following season, he played for Denain ASC Voltaire and the other for Béliers de Quimper UJAP before joining Orleans.
The Nigerian interior comes to Spanish basketball after playing a last outstanding campaign in France, where he has averaged 13.7 points, 6.5 rebounds and 1.5 assists in 23 minutes per game.
With the arrival of Moneke, the Catalan team has completed its fifth signing after the addition of forwards Joe Thomasson, Janis Berzins and Elias Valtonen, and power forward Marcis Steinbergs. In addition, the club has already confirmed the continuity of point guard Dani Pérez and forwards Rafa Martínez and Guillem Jou.
Photos from as.com