Chiellini solves her future
The Italian center-back will continue at least one more season in the Italian team, as he himself has confirmed. He was a free agent since June.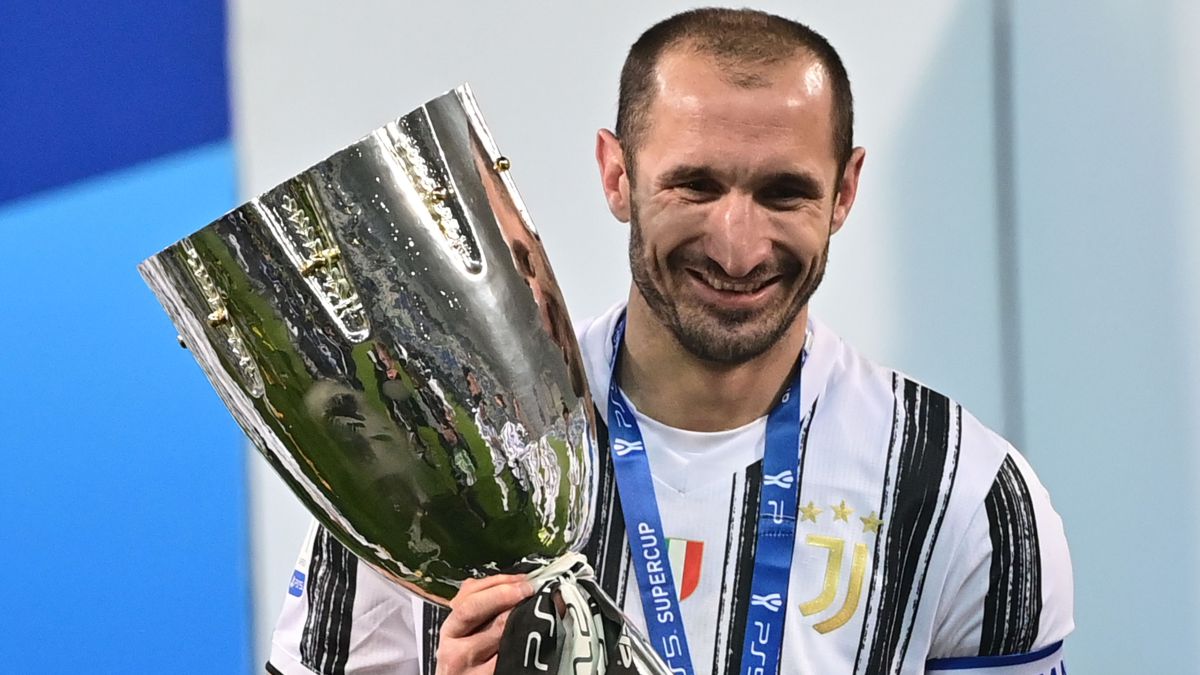 Chiellini will continue at Juventus. The legendary Italian center-back, at 36 years of age, has proven to be at the highest level to continue competing for everything. This is how he taught the world in the Eurocup, of which he emerged as champion and as one of the most prominent footballers. However, since June 30 he was a free player. That is, he did not belong to any club and could sign for whichever he wanted without millions involved. However, he has decided to stick with his usual colors.
It seemed certain that he would continue in Turin, although his own agent acknowledged that they were expecting a call that did not occur, which set off alarms among fans and the media. But, in this time, no offer from another club to Chiellini has transpired and, of course, it will not be for lack of interest. Everyone was aware that the central defender's idea was to continue at home and that as soon as he received the communication from his current club, he would say yes immediately.
This is how things work for good old Chiellini. The news of his renewal has not been given by his club, nor by the press. He has been in charge of making it known in a statement at a ceremony in Livorno. "I need a few more days to rest and recover from the chaos of the last month, but on Monday I will be in Turin and happy to start again. I want to lift some more trophies, because it makes you hungrier to do it again and wear the Juventus shirt without the Scudetto symbol on the chest represents an extra motivation ", reveals.
After winning the European Championship, Chiellini has taken a few days off to enjoy with his loved ones and forget a season that has been more demanding than ever with his legs. He himself admits that it has been extremely harsh: "I need a few more days to rest and recover from the chaos of the last month, but on Monday I will be in Turin and happy to start again."

Photos from as.com