Cheryshev sweetens Bordalás' debut
The Russian culminated the comeback with a goal in the 93rd minute against Villarreal who went 0-2. Vallejo, with a double, starts strong at Valencia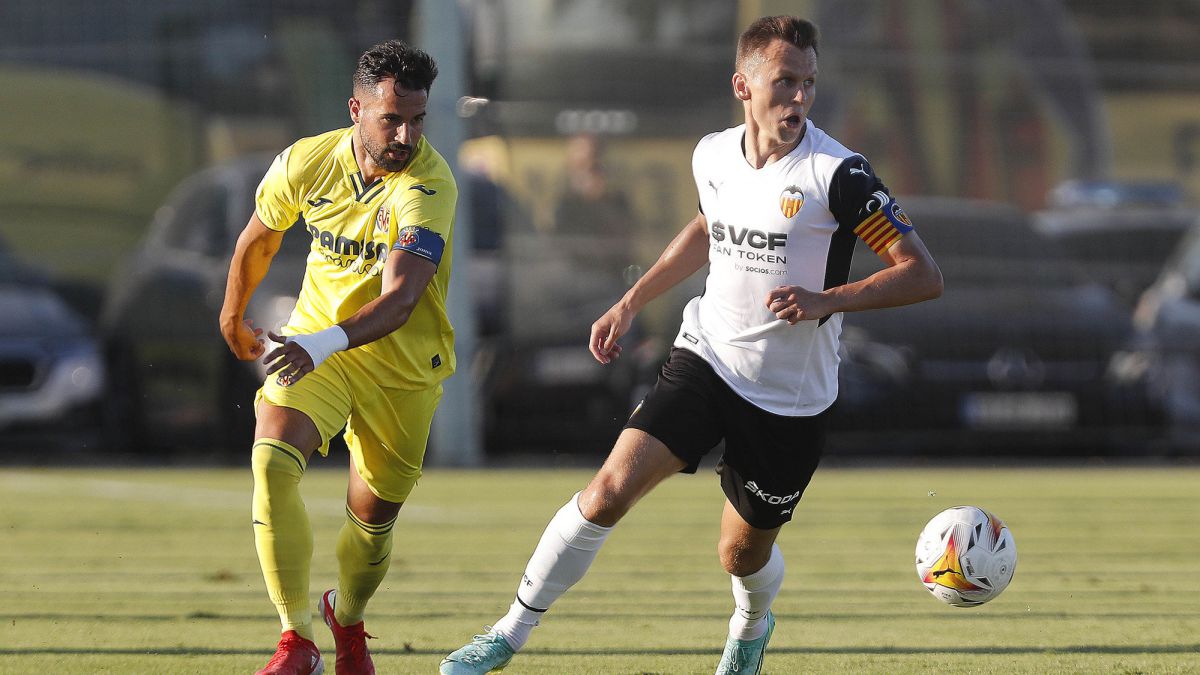 This Valencia de Bordalás is another. It is true that it is too early to draw a valid conclusion and that there are many wickers missing for the Alicante to be making his basket. But it also seems obvious that this Valencia is going to compete. There was nothing else to see in the first half, in which Villarreal was much superior but Valencia was intense and aggressive, two of Bordalás's hallmarks.
In addition, although the result is the least at this point in the preseason, the comeback was the prize for a hard week of work. It is worth nothing but winning always brings out a smile. And if it is going back even further. A goal from Cheryshev, passed by Jason, two of those who could be in the starting gate, gave Valencia the victory after Vallejo, with a double, leveled the initial advantage of Villarreal. Moreno and Cuenca, this one with a beautifully made Chilean, had overtaken the Yellow Submarine on an afternoon of intense heat in Oliva.
The friendly also marked the debut of Omar Alderete. The Paraguayan paired with Paulista, a priori the starter this year for Bordalás. Far from his best version, he showed defensive strength and positioning. And also intensity, as he announced in his first words. He saw a card in one of his first duels in Spain. In the Bordalás tests, the positions of Guillamón, a midfielder; and Yunus, second point. The Alicante-born man wants to take advantage of the North American's top speed and wants him closer to the area.
Villarreal, meanwhile, proved to be a more accomplished team. With a more recognizable eleven he dominated Valencia in possession and on occasions during three quarters of the duel. But in the final stretch he fell asleep and reaped the first defeat of the preseason. August 11 is not that far off.
Photos from as.com