Chelsea go crazy with Haaland
The blues prepare up to 175 million euros to face the operation. It would be the second most expensive signing in history after Neymar.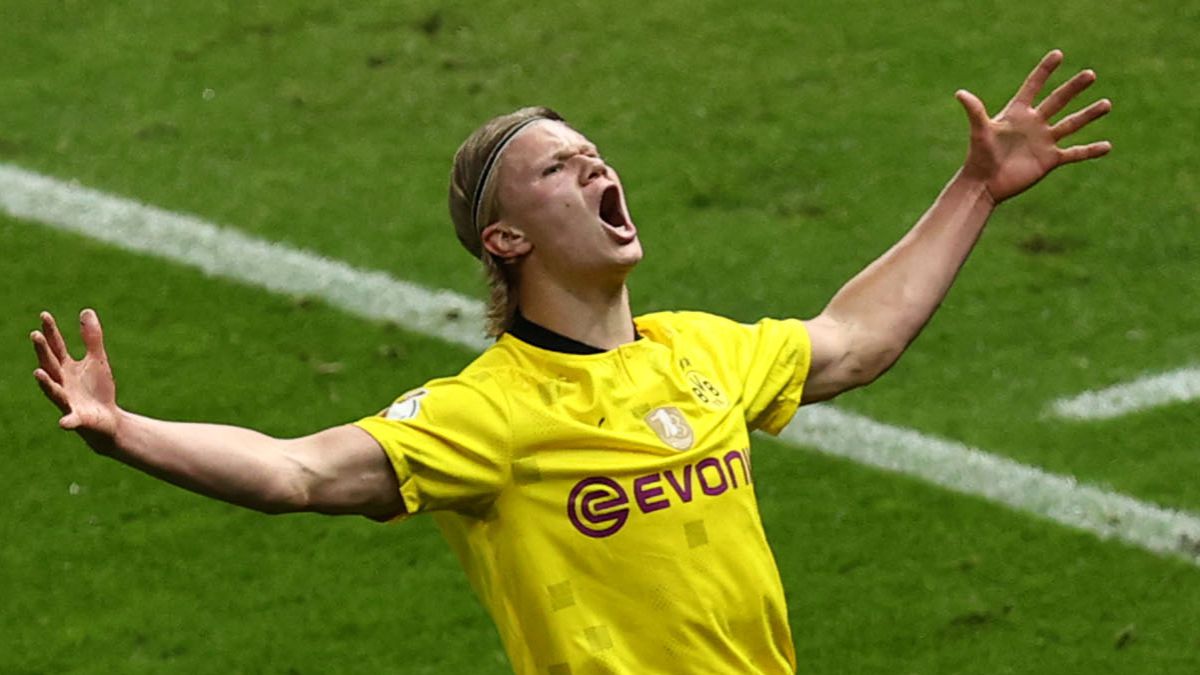 Chelsea are hell-bent on getting Erling Haaland this summer. From Borussia Dortmund the refusals for the Norwegian to leave have been repeating for months. Both Watzke, CEO of the yellow club, and Michael Zorc, sports director of the same, try to kill any attempt by the big clubs in public and quickly with clear negatives, but in the most exclusive neighborhood of London they want to show that nothing can resist them .
According to Bild, Roman Abramovich, owner of Chelsea, would have given the green light to release 175 million euros and put them, metaphorically, on the table to Borussia Dortmund in the form of an offer for Erling Haaland. Chelsea believes that this figure will be unavoidable for the yellows and, even if it is high, it would be the price to pay for anticipating the summer in which their departure from Westphalia is supposed to be scheduled.
Such an operation, yes, will involve exits. Roman Abramovich would have warned of the need to remove players to finance part of the acquisition of Haaland and the club would have placed on the market three who, at the time, enjoyed a certain role within the blues. Those chosen to leave are Hudson Odoi, who they believe they could get between 20 and 32 million euros, Tammy Abraham, who could get between 23 and 36 million and Hakim Ziyech, which would be their most interesting sale between 28 and 38 million euros. euros
Chelsea will resign two young people who less than two seasons ago had an important projection, more Hudson Odoi than Abraham, and also one of the supposed 'stars' who arrived last summer in the first great blue reform: Hakim Ziyech. The Moroccan has not found his place at Chelsea and went from more to less. It started out with Lampard, but lost the spot. With Tuchel, he did not do much better either and since February, from England there was already talk of a sung exit. If they sold everyone for the maximum indicated by Bild, Chelsea would draw up to 106 million to cover the arrival of Haaland.
A proven scorer
Chelsea have been European champions this season with goals widely distributed among their players. Werner, who has received much criticism for his level and lack of accuracy, finished as the top scorer with a somewhat low balance for his career: 12 goals in 52 games. Tammy Abraham, with 20 fewer games and less than half the minutes, scored the same number of goals and Giroud, with just 1,200 minutes on the green, was still a goal from the German.
The three are the only ones who have surpassed the ten with Mount and Havertz in nine or Jorginho with eight goals to keep up with them. With Haaland, Chelsea are looking for a contracted scorer who will give them a number of goals that will put them to fight for everything after a year where in the Premier they could only save the European classification and finished 19 points behind Manchester City.
This season, the first season that Haaland has played in full with Dortmund, the Norwegian has scored 41 goals in 41 games across all competitions, scoring an extremely difficult average of one goal per game plus a rate of one goal every 85.6 minutes. Some elite data among the elite that make Chelsea go with everything for him.
Haaland, break records
The Norwegian has been characterized in these early stages of his career by breaking precocious records especially in the Champions League, Haaland's fetish competition of which he even played the anthem to motivate himself before being one of its great protagonists.
In the event that Chelsea closed his signing, Haaland would become the second most expensive player in history with his 175 million surpassing Mbappé and the 145 million euros that he moved from Paris to Monaco for his signing in 2018, even if it was already loaned in 2017. The Frenchman would go on to occupy the bronze being the undisputed gold still for the more than 200 million that PSG paid to Barcelona for Neymar. Coutinho and his 135 would fall to fourth place and also Dembélé, who would go to fifth place.

Photos from as.com