"The centrals must be valued for what they defend"
The transfer market moves at the blow of defenses. A large part of the operations already carried out have them as protagonists.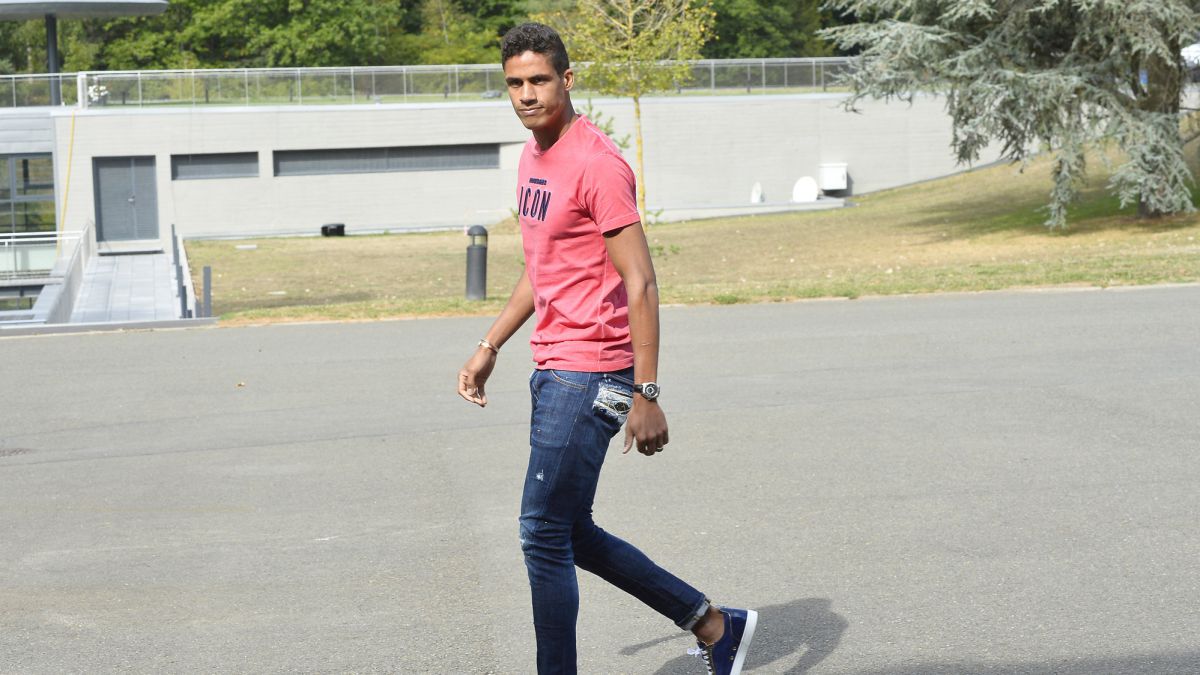 Sergio Ramos (PSG), Varane (Manchester United), Alaba (Real Madrid), Upamecano (Bayern Munich), Konaté (Liverpool), Tomori (Milan), Eric García (Barcelona)… The 2020-21 market moves to the rhythm of central defenders. This is nothing new. In recent years it has become one of the fashionable positions thanks to the soccer trend that is committed to going out with the ball played from behind and in which the inner defenders and even the goalkeepers are reaching a new dimension that breaks with the tradition of the tall, strong, coarse central defender, who above all had to defend, hardly intervening in the development of his team's game.
There are other times. Now the coaches of large teams with economic potential, who are the ones who usually bet on combinative and attacking football, want defenses who have a good relationship with the ball, who take risks at the start of the game and are the first link in the game. the offensive chain. Pep Guardiola is obsessed with the matter. When he arrived at Manchester City in the 2016-17 season, with Otamendi, Mangala, Denayer and Kompany on the payroll, he signed the Stones and subsequently added Laporte, Aké and Rúben Dias, as well as Eric García, who he promoted to the first team. from the lower categories.
The revaluation of the centrals in modern football deserves an analysis and no one better than two footballers who played in that position and who are now technicians express their opinion on the matter. Defenders of those from before who, today, as coaches, coexist with the new role achieved by the position in which they stood out until they became international. Paco Jémez and Abelardo Fernández are two very representative examples.
The former Rayista now in talks to lead the Guatemalan national team assures that it is not easy to explain the change. "The centrals have gone from being undervalued to being overvalued. I do not agree, neither with what was before nor with what is now. Not before were we so insignificant as to be in limbo and be the ugly ducklings of football, nor now to be so transcendent as to be more expensive than the forwards themselves, who, for me, are still the most important because they are the ones who lead you to the goal. You have to give them their just importance. "
It also recognizes that the evolution of the position is key to explaining the situation. "This transformation is due to the fact that wealthy clubs, which are usually those that bet on associative and offensive football, want to have one more man, or two in some cases, involved in that aspect of going out with the ball played. Now the centrals they have to be the first attacker, but there is the paradox that at the same time they have to protect larger spaces because sometimes, with the full backs also on top, they are the only two defenders of the team ".
Jémez recognizes that in his time his demands were different. "Before we played more tucked behind. So we just had to defend. Be tall, strong, aggressive and go well over the top. If you were fast, better than better. Now that is no longer valid. My coaches did not ask me to make orientation changes, neither filter passes inside, nor come out with the ball stuck to the foot and head up. Now, as we do demand all of that from defenders, it is also normal that they have a more expensive value in the market. They have more obligations and demands. The problem is that not all defenders are trained for what is now being asked of them and then the few who are are worth what they are worth and they raffle them. I don't see too many high-level center-backs and the ones that exist change album, but they are the same stickers ".
Exposed his reasoning and made the comparisons, Paco is very clear who are his ideal centrals. "As a coach I am left with the two who have been European champions with Italy: Bonucci and Chiellini. They are two old-fashioned. They play when they can play, but their top priority is to keep it simple, easy. Control and pass. Neither of them They both want to be Modric. They want to be what they are and they are very good. For the center-backs now their lives are getting complicated. We cannot require them to make six 'pipes' and three 'hats', but to defend well, be attentive and make no mistakes. "
Abelard pulls memory to claim his position also in past times. As in his own case that Barcelona, in 1994, paid Sporting its termination clause of 275 million pesetas. "I think good centrals always had their market. I will never forget that Barcelona (1980) paid 100 million pesetas for Alexanco, an amount that had never been paid between Spanish clubs. There was also a lot of talk when Real Madrid paid 30 million for Pepe (2007), or earlier also a significant amount for Samuel, the Argentine from Roma ... Barcelona signed Koeman for considerable money. Before, it could have been more exceptional or sporadic ".
The Asturian coach agrees with Jémez that now they want another type of center back. "Conditions are required of them that were not required of us before. Such as the exit of the ball, a good long displacement ... The teams that sign this type of defenses are usually the ones that take the initiative in the game and are often valued almost more in attack than in defense, when a center-back should really be valued for what he defends, for his dominance of the aerial game, for his sense of anticipation, for the handling of spaces, for his speed, for his coverage … ".
New football trends directly influence the matter. "It all depends on the club that signs. In today's football you no longer play with wingers looking for the lateral centers and it is not considered so important that the centrals have to dominate the aerial game. Now the important thing is that they manage the spaces behind their backs They must be very fast, because the kind of teams that they always dominate tend to leave more gaps behind. And there are the cases of Sergio Ramos, Militao, Piqué… ".
Abelardo contemplates the central defender in all his qualities. "Of course I like this kind of defense that they want now, but in the teams that I have trained, with all due respect, we could not acquire that type of player, although I have had some who defended well and came out with the ball, like Bernardo at Sporting or Laguardia at Alavés, but they were not talked about because of that quality, although they had it .... I have always thought that one of the best defenders we have had in recent decades has been Carlos Puyol, who technically was much better than people thought, but above all he handled the defensive aspects. Maybe you will put Bonucci and Chiellini in a Manchester City, or in a Madrid or a Barça, who always play on the attack, and have a worse time than in La Italian team or Juventus, who play more withdrawn ".
Photos from as.com