Carlos Sainz does go on the attack
"The car was for the top-6 so I have to regain positions," said the Madrilenian after qualifying. Verstappen accused Red Bull's understeer.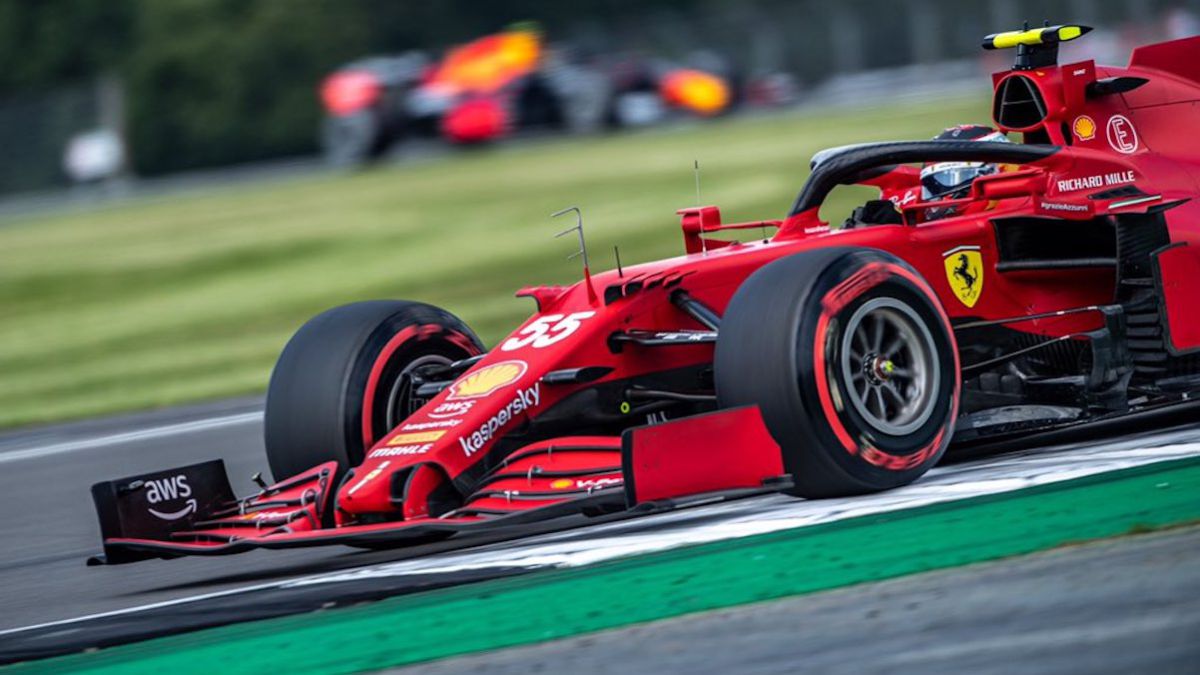 Carlos Sainz will go on the attack in the qualifying race. Part ninth, his partner is fourth, and he can gain positions in the 17 laps that will make up the grid the following day. The Madrilenian explained his Friday "I had good feelings in Q1 and that lap would have served me in Q3 to make a top-5, but for some reason the wind picked up, the track changed and I couldn't find the lap that I was able to do on Q2. Maybe I found less grip than I expected, so we have to analyze why the same lap did not come out. "
"We have a good opportunity to push, we must take a look and regain positions because I think the car was for the top-6", he advanced on his possibilities in the F1 Sprint.
Understeer in the Red Bull
Ahead, he surprised Verstappen's step back after a sweeping first practice session. The Dutchman revealed understeer problems that under other circumstances the technicians could have corrected, but with just one practice session, there was no time. "It felt a little weird, the car was competitive and had grip, but in the corners where it had to attack it didn't have that grip, it was a weird feeling on the front tires and we have to take a look. Understeer in qualifying is important . If we fix these strange sensations, I think we can do a good job. I don't know if we can, we'll see. For me, it is related to the tires, "revealed the world leader.
On the other hand, the author of the minipole, Hamilton: "Overtaking a Red Bull is not easy, so it helps to get ahead of them. The sprint race will be interesting and the car is where it needs to be. I have to give it my all from the start. exit". "It has been a difficult period for everyone, but now we have the fans at home and I want to do my job for all of them. The passion in England is enormous and I hope I can do my part and give them something positive. This is just the beginning, there is a lot of work ahead, "he said of the fans.
Photos from as.com