The 22-year-old Canadian Denis Shapovalov is confident of his options this Friday against world number one Novak Djokovic, despite his 0-6 against the Serbian.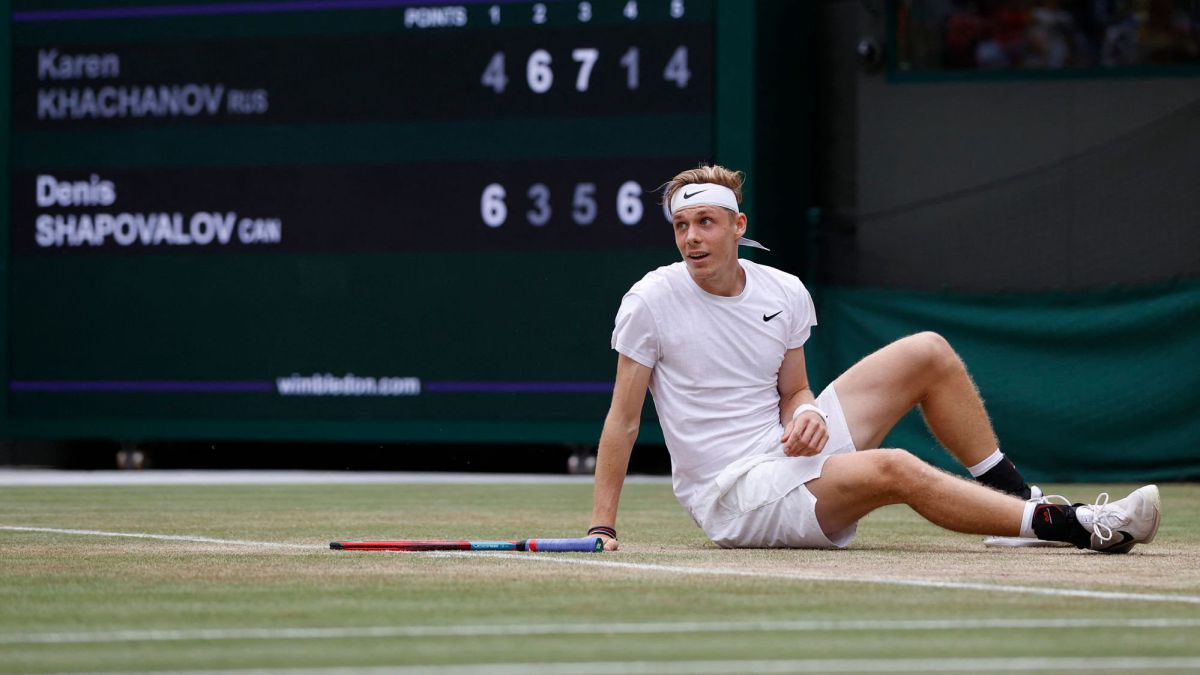 "I'm going to fight for every point and believe in myself. I think I have the game to beat him, to win that game." That was the overwhelming and optimistic response Denis Shapovalov gave when asked how he faced his duel against Novak Djokovic in the Wimbledon semifinals. The 22-year-old Canadian and 12th in the world and the 34-year-old Serbian and number one, face this Friday in the second turn of the center, after the other cross that they play from 14:30 (#Let's go) in the center the Italian Matteo Berrettini and the Pole and Roger Federer's executioner, Hubert Hurkacz.
Shapovalov is confident in his options, despite Djokovic dominating head-to-head by a resounding 6-0, and explains why: "We played a few times and he got the best of me. But the last two were very, very close (4 -6, 6-1 and 7-6 (4) in the ATP Cup in 2020 and double 7-5 in the one in 2021). I feel very good physically and in terms of tennis. " Denis was born in Tel Aviv (Israel), but with less than a year his parents (Tessa, a Ukrainian Jew, and Viktor, a Russian Orthodox) moved with him to Vaughan (Ontario) and then to Toronto, where he began to play. Among his hobbies is rap, a musical discipline that he takes seriously. In fact, last year he recorded two tracks that can be found on YouTube, Night Train and Drip.
He made his name when he beat Rafa Nadal at the 2018 Canadian 1,000 Masters, and so far, his greatest success in Grand Slams had been the quarterfinals of the 2020 US Open. grass tour was a quarter-finalist in Stuttgart and a semi-finalist at Queen's.Starting from scratch
"I have been playing very well. I have a difficult battle ahead, but when one goes out to a match, the score is 0-0 and anything can happen," insists Shapovalov, who reiterates the "full faith" he has in me Himself and in his game: "I am capable of winning. I don't think about who has more experience. It really is about who plays better. Nothing is guaranteed." The two women in his life are his mother, who accompanies him as a coach but does not follow the matches on the court ("He sees them on streaming"; and his girlfriend, the Swedish tennis player Marjan Bjorklund, who is in the Bastad tournament, where he fell to the Spanish Aliona Bolsava.
Results and men's table calendar.

Photos from as.com