Calhanoglu: "The only one who wanted me at Milan was Pioli ..."
The new interista signing has settled pending accounts after not renewing with Milan. He has not been leaving friends, precisely.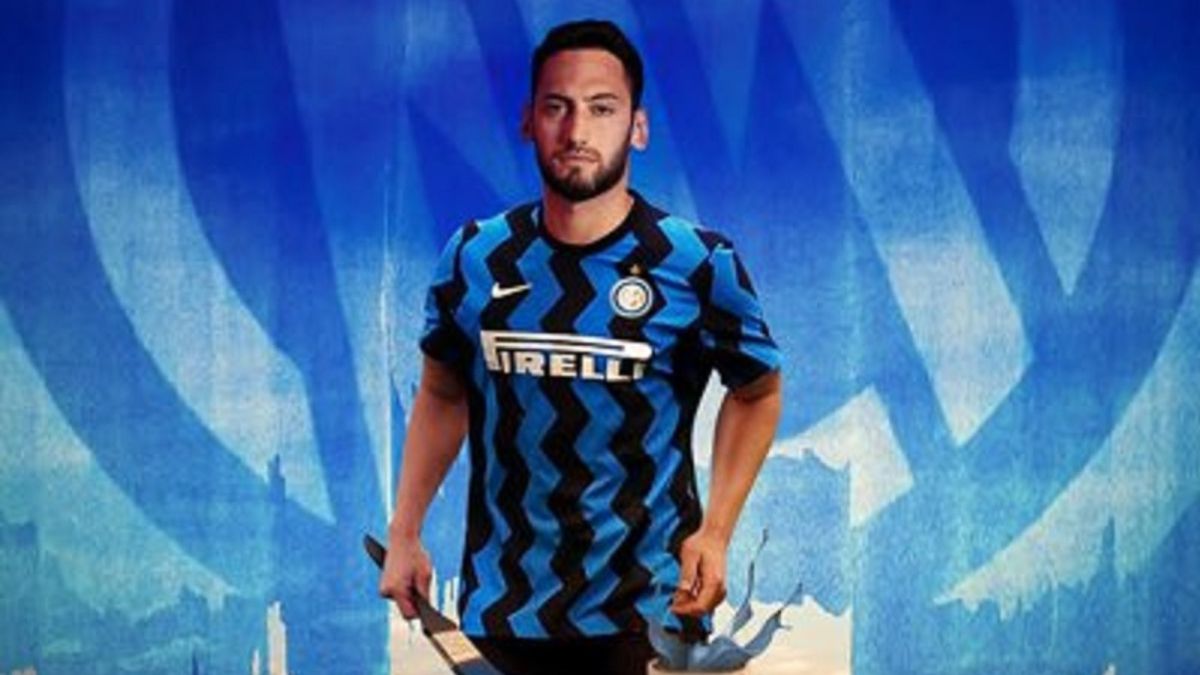 Calhanoglu was one of the Italian soap operas. Milan tried to renew his contract in recent months, but did not reach an economic agreement and the Turk went free to the place that hurts the most. He changed Milan for Inter. Rossonera management gave him up for lost, as happened with Donnarumma for not lending himself to the game. Controlled by international organizations, Milan cannot do crazy things to be able to comply with the sanitation plan imposed and let two important players go.
Calhanoglu signed for Inter, where, in the absence of Eriksen's final decision, everything indicates that, at least for the moment, he will take his place in the squad. The Turk is enthusiastic and has stated this in an interview in Dazn. "We want to repeat the title, I have to understand Inzaghi's game as soon as possible and empower Lukaku and Lautaro," he says. On how his signing for the Milan rival was conceived, Calhanoglu gave details. "It was very fast, thanks to Piero Ausilio, the sports director, who called me many times along with my agent. Inzaghi also called me many times. I have felt very good, with a lot of attention, what every player wants. If they call you and they want you in a team, it is already strong, so there is a great desire to go there. Everything was very fast. First my agent called me, he told me that Ausilio wanted to talk to me ", he relates.
Calhanoglu's escape was not well taken by the Milan fans, who censured his attitude during the negotiations and his lack of fidelity to the colors. Calhanoglu responds and does not leave leaving friends. "The noise is made by the fans, it's normal, for a player like that it's normal. I'm not the first or the last. Many Milan players have gone to Inter and vice versa, that's why I'm neither the first nor the last. I just wanted to look towards my future, with great respect for Milan. I have done many things for Milan. For four years I have respected everyone who knows me, they knew everything, but I have a new adventure ahead of me at Inter and I have to look forward. I have not spoken with Ibra yet, we will do it soon. Pioli? He was the only one who loved me very much in Milan. But he respected what I decided, "he says, leaving that final message for the managers.
Calhanoglu has chosen number 20, while number 10 is still from Lautaro. About Eriksen, speak fondly. "I have a lot of respect for Christian, he is a player that I like a lot, we have the same role. We all wait for him to give him a big hug, he deserved many things. He is an example, he is a very nice man, I know him through Kjaer , with whom I spoke a lot about him and to whom I immediately asked about his situation. We hope to see him here again soon. I chose 20 because 10 + 10 is 20. I did not choose it because of Recoba. I have always worn 10, but Lautaro Martínez has it here. Italy? They were my favorites for the tournament, again congratulations to them for the victory because they deserved it ".
Photos from as.com