Calero, happy with the first week of training
The Burgos coach asks for a lot of work because, in his opinion, there is a long way to go in returning to professional football.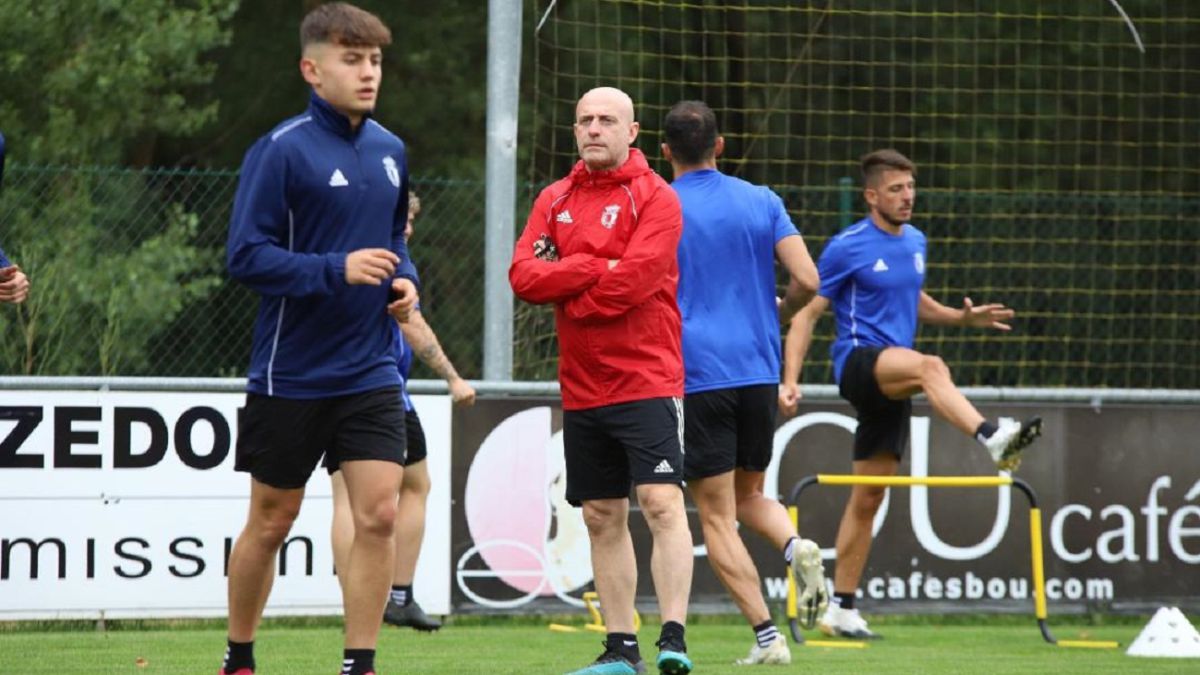 Julián Calero looks forward to Burgos' season after being promoted to the category and applauds the great form in which the sixteen players who make up the squad have arrived: "They have arrived in an extraordinary physical situation, even in we are having more rhythm in training than we expected at the moment ". Either way, the Madrid coach warns of the difficulties: "If we don't grow quickly we are doomed to lose all the good things we did last season. We are missing six or seven players and we are in them, we are going little by little, but in the end we will be able to bring the reinforcements we want ".
Julián Calero also assumes his role in this Second Division: "We know that we will have the lowest budget or one of the last, but we are Burgos and no one doubts that we are going to have a competitive team. If we are not very clear where we are, This category is going to devour us, we have to be a mentally tough team and psyched that nobody here is going to give you anything. Burgos is not going to be the stupid team in the category, we have our weapons and we are going to use them ".
Regarding the start of the competition, with two matches away, Calero clarifies that it was not what we wanted: "We would have wanted a normal start, but until the third day we will not be able to use El Plantío. In addition, in the first four days we are going to face each other. to teams that are going to be at the top of the table, but we have to acclimatize to what is out there. When we can play in El Plantío, it has to be a pressure cooker, there is a lot of enthusiasm among the fans in Burgos and we must do a fort of our stadium ".
Tomorrow, Wednesday, Burgos plays its first preseason match in Amorebieta: "We only have sixteen players and I don't want to burden any of them too much at the moment, we have uploaded junior and junior players and what we want is to start shooting without much pretensions" .
Photos from as.com