Burjanadze returns to Seville
The Georgian power forward signs for a season with Coosur Real Betis, the club where he formed between 2009, at the age of 16, and 2014.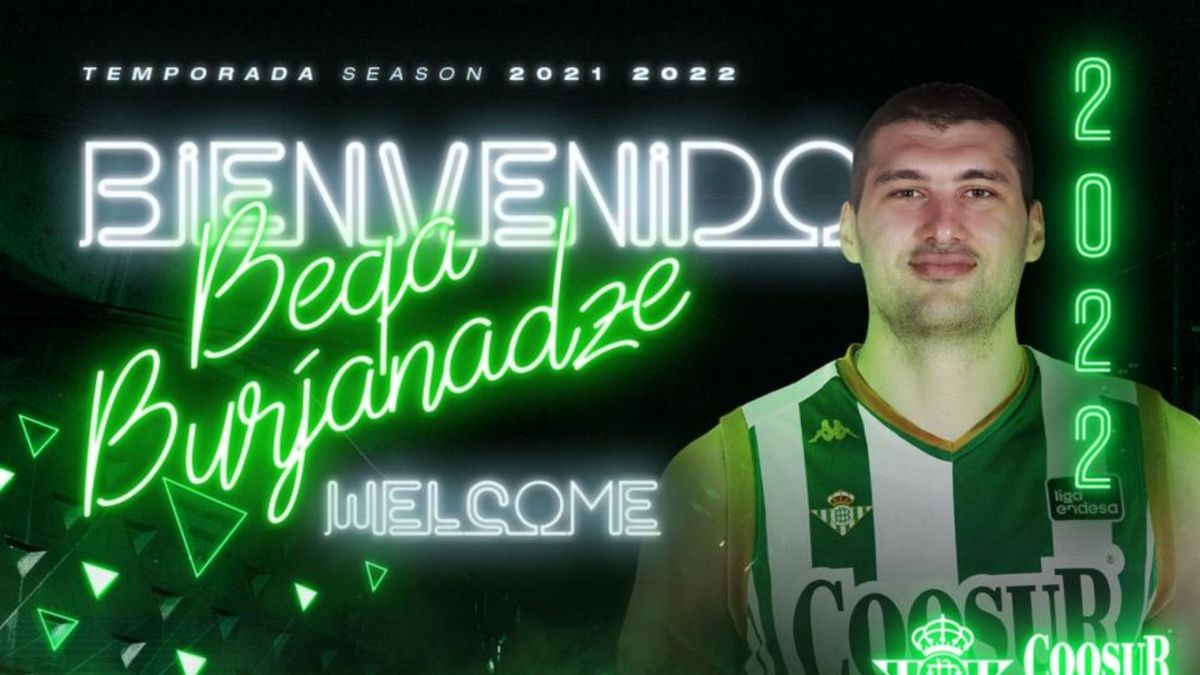 The Coosur Real Betis and the player Beqa Burjanadze have reached an agreement in principle for the incorporation of the Georgian interior for the next campaign, at the expense of passing the medical examination.
Beqa (03-01-1994, Tbilisi) returns in this way to what was his home when he was 16 years old (2009) and where he stayed until 2014 after having debuted in the Endesa League and the Eurocup with the current coach Betic, Joan Plaza.
The Georgian international (2.01 m) arrives after his last visit to Gran Canaria, where he played the Eurocup and 18 games in the Endesa League, averaging 16.6 minutes, 5.7 points and 3.1 rebounds.
After his successful passage through the LEB Oro with CB Coruña (2015/16) he would return to the top category with Morabanc Andorra (2016-17) .
His best campaign in the ACB would come in 2018-19 with Gipuzkoa Basket, with whom he stood out in his role as leader, contributing 11.3 points and 5.7 rebounds on average in the 32 games he played.
Precisely those numbers are what earned him to sign for his last club, Herbalife Gran Canaria.
Burjanadze is also a regular in his Georgia team from the lower categories, has participated in the windows this season and shares a dressing room with the well-known Shermadini, Shengelia or McFadden.
Photos from as.com