Buffon plays for Parma again… 7339 days later!
The legendary Italian goalkeeper wore the Parma shirt again at 43. It has been 7339 days since the last time he did it, in 2001.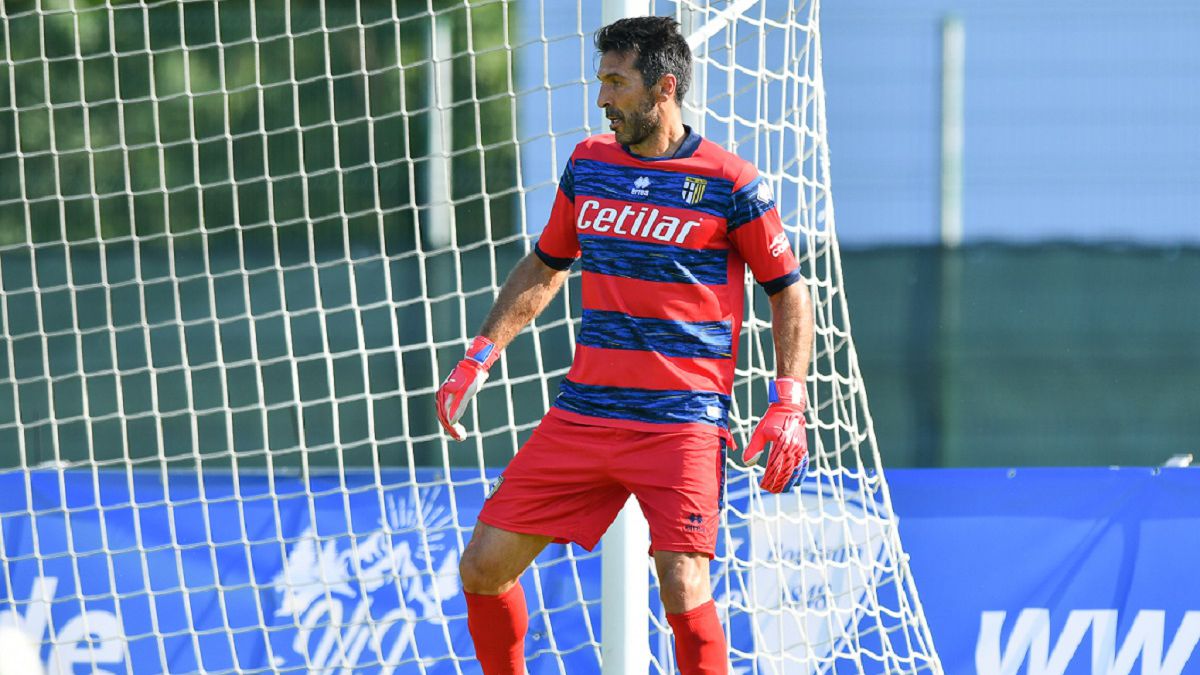 On July 3, 2001, Juventus broke the market. He paid about 53 million euros for a goalkeeper. At that time, a practically stratospheric figure, especially for that demarcation. However, that price ended up being the cheapest. Gianluigi Buffon went on to be one of the best in history under sticks. Since then, he has won almost everything. Scudetti crowd with the Vecchia Signora, Italian Cups and Super Cups… Even a Serie B championship when he suffered relegation by the famous Calciopoli. Also a Ligue 1 in his brief experience with PSG. Or, of course, he touched the sky of Berlin when he won the World Cup in 2006.
However, despite that enviable record, at 43 he still has gasoline in his tank. So much so that he wanted to go back to his origins. And it is that, today, Buffon has returned to play a game with which he gave him the opportunity to make himself known, 'his' Parma. A total of 7339 days have passed since the last time he wore the crociati elastic. On this occasion, it was the first 45 minutes of a friendly against Bochum. In addition, he did so by leaving his clean sheet (despite the fact that later the team led by Enzo Maresca fell 0-1). Therefore, this July 21, 2021 will always be recorded for the great Gigi.
A goalkeeper who earned the nickname 'Superman' with those spectacular saves in his early days with Parma. It all started when he was 17 years old, when he already left the world of Calcio speechless in his debut, leaving the goal against Milan de Weah, Baggio, Futre, Boban or Vieira. He also had much to blame for being part of the best Parma in history, with Crespo, Chiesa, Verón, Cannavaro or Thuram, with whom he achieved a double to remember in the 1998-99 season: UEFA Cup and Coppa Italy. Now, it is a long way from living those experiences in Europe. The Emilia-Romagna team ended up descending this past year to Serie B. However, that is a hell that 'SuperGigi' knows well, and from which he wants to help them get out to close a circle for good.

Photos from as.com