Brexit drives Kane and Sterling away
Both have been on Madrid's agenda for years; now they don't occupy the top positions, but the club never loses track of them. His new condition of extra-community, a problem.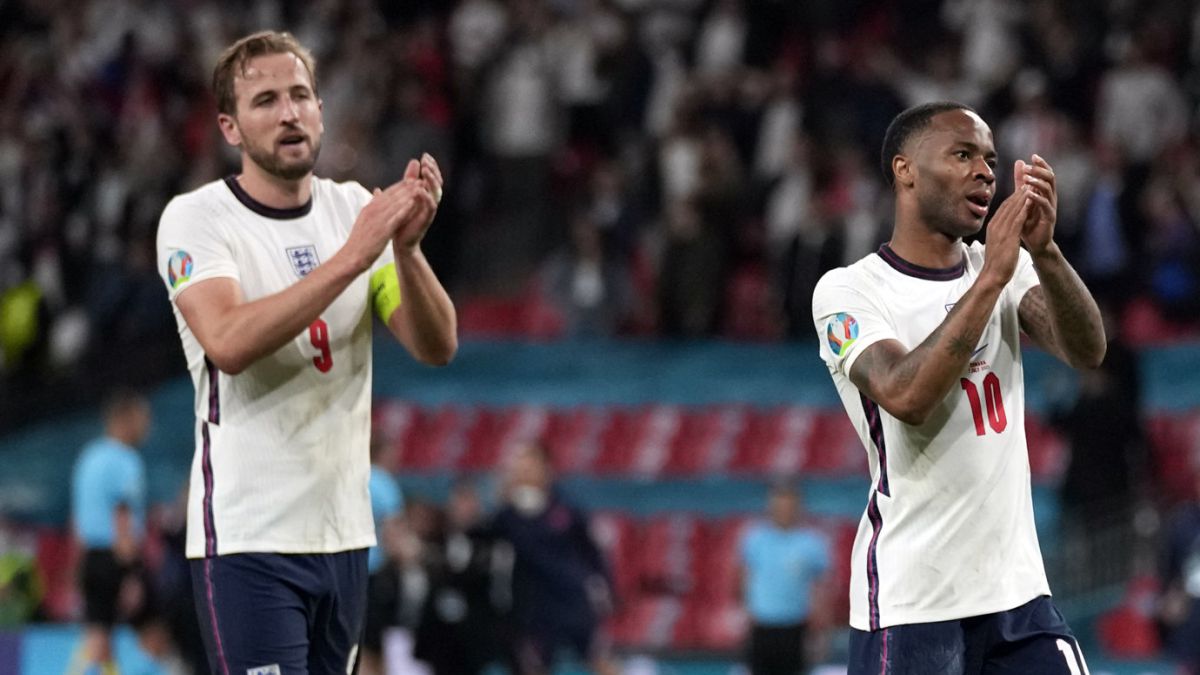 Real Madrid faces an unexpected problem with the already consummated Brexit and what that means for British players playing in leagues beyond the Premier League. The most urgent case is that of Gareth Bale, with a record from the first team and with a last year of contract to be fulfilled (his relationship ends in 2022). His idea is to remain in white this season, given his good harmony with Carlo Ancelotti, but today it causes a problem in Madrid, since he occupies a non-EU position, a quota that the team already had covered with MIlitao, Vinicius and Rodrygo.
Last year, RFEF, AFE and LaLiga agreed on a special status for the British in Spanish professional football, prolonging their position as community members until the end of the year. This was reported in Circular 50: "On a temporary basis, the community status with which the 2020-2021 season began will be maintained for all those footballers with United Kingdom nationality who, as of December 31, 2020, have signed a contract and a valid license issued with a club assigned to professional categories, for the purposes of the maximum number of registrations allowed and the possibility of alignment in matches of these categories, until the end of the 2020-2021 season ".
But beyond June 30, 2021, this exception does not apply. The document provided for a possible pact to extend it ("Finally, it is agreed to raise the pact reached between the three institutions to the Superior Sports Council (...) so that, where appropriate, it can extend its effects to date current expiration of the contracts of the affected players, but without the possibility of extension due to extensions or extensions of these "), but at the moment there has been no news in that regard. The previous pact was reached on December 31, one day before the start of Brexit officially, so a last minute change is not ruled out, but today Bale, in Madrid, and Trippier, in Atleti, occupy a place of extracommunity. And that also affects possible signings that Madrid wants to tackle from the Premier, such as two of its oldest targets: Harry Kane and Raheem Sterling.
The two have been on Real Madrid's agenda for years, although they are not currently in the top positions. Those are reserved for Kylian Mbappé and Erling Haaland, in that order; The initial objective is to secure the signing of the Frenchman, although it is clear that it will be very difficult for PSG to open up to negotiations this summer. Something similar happens with the Norwegian, to whom Borussia Dortmund closes the exit door in this market, although he has a verbal agreement to leave for a reasonable price in 2022. Madrid focuses its efforts on these two figures, but without ever losing out of sight to players like Kane or Sterling.
Kane and Sterling, wishes from the past
Real Madrid has been following Kane since the 2014-15 season, that of his scoring explosion, and in the summer of 2018 he already asked about him after Cristiano's departure, meeting a resounding refusal from Tottenham, which valued him at an unattainable 250 million euros. In the case of Sterling, his enormous evolution in recent seasons and his improvement in the face of the opposing goal (93 goals and 57 assists in the last four seasons) put the focus on him, although his irregular performance in 2020-21 cooled that option: only 14 goals and 12 assists.
Sterling himself already hinted in an interview with AS, in July 2020, that Madrid was in his head: "Now I'm at City and I'm very happy, but I also say that Madrid is a fantastic club. white jersey you know exactly what the club represents, it's huge. It's a fantastic club. I'm a player who is always open to challenges. " However, getting him out of the City would not be easy (or cheap) and to all this is added this new condition of extra-community, both for him and for Kane, which stops any option for Madrid to think about them. It is possible that the CSD agrees to extend the community status for players with a contract in force in Spain, such as Trippier and Bale, but clearly a footballer now arrived from England would enter the quota, that Madrid right now has passed, with three gaps and four candidates.
Photos from as.com