Bobet defeats a boil to enter the story
The Frenchman added his third consecutive Tour in 1955 after overcoming physical problems caused, as they say in France, by the saddle.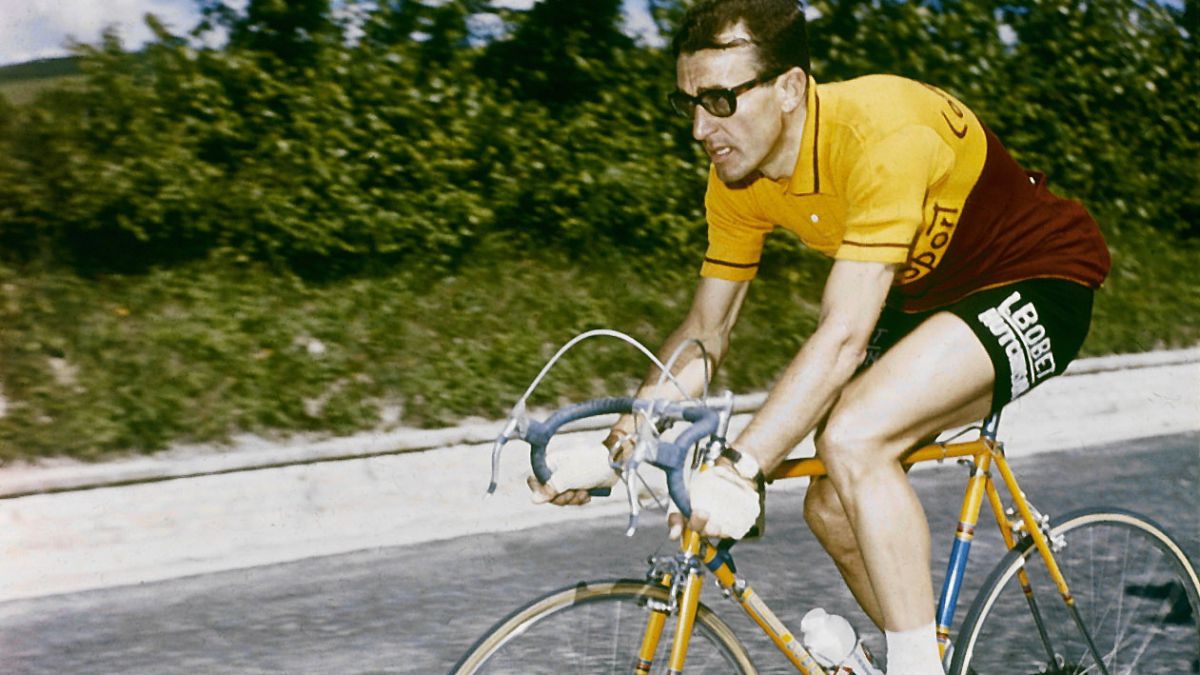 Louis Bobet took the lap of honor with Philippe Thys in Paris, in an overflowing Parc des Princes, at the end of the 1955 Tour. The Belgian had been the first cyclist to win it three times, in 1913, 1914 and 1920. Without the Great War in between, his record could have been higher. That year, the Frenchman became the second champion to complete the triplet, although in his case he had the extra merit of having done it consecutively.
Bobet had just won the Tour in 1953 and 1954, with exhibitions at the Izoard, his talisman port. In 1955 he changed mountains and dressed in yellow in the Pyrenees, in a 249-kilometer journey that crossed the Aspin and the Peyresourde, and ended in Saint Gaudens, 50 km after the last peak. Louison set out on the Peyresourde for Charly Gaul, mercilessly for the reigning leader, his teammate Antonin Rolland, who was wearing the borrowed jersey. Bobet hunted the Luxembourgian at less than 40 km, but could not contest the stage because he suffered a puncture with ten minutes to go and had to change the tubular.
Neither Gaul, who finished third in the Tour, nor Belgian Jean Brankart, who rose to second place with two partial wins, were Bobet's main concerns that year. The Saint Meen Baker, who was also known for having exercised this trade, suffered a boil from the friction of the saddle that tortured him from before the start. Dr. Roussel had advised him to go into the operating room, because it even conditioned him to lead a normal life, but he postponed the operation and ran that Tour, where he added two stages, one in Namur and the other in Avignon with Mont Ventoux, and chained his third title in Paris. On the last night, after the lap of honor with Thys, the French team celebrated their success at the Eiffel Tower Restaurant, where uncontrolled toasts followed, spurred on by Raphaël Geminiani. Several had to run a post-Tour critérium in Amiens the next day. Bobet felt unwell and thought about suspending his presence, but his manager, Daniel Dousset, chartered an ambulance, from whose window he greeted the fans. The Baker did not obtain good results in the rest of the course, because he agreed to undergo surgery at the Dinan Hospital. In his months of convalescence, he obtained an airplane pilot license, another of his passions.
Saddle disease, as they say in France, returned to torment him in other phases of his career, such as in the 1957 Giro, which he lost by only 19 seconds to Gastone Nencini. He did not win a big one again. On December 15, 1961, he fractured a femur and a knee in a traffic accident with his brother Jean, also a cyclist, at the wheel, and he retired from the sport. He set about setting up thalassotherapy businesses, first in Quiberon and then in Biarritz, where he died in March 1983, the day after his 58th birthday.

Photos from as.com