BlueBay considers the end of judicial administration "necessary"
BlueBay considers that it is time to end the judicial administration and has presented its management project with Andrés Fassi and claims 30 million from Al Thani.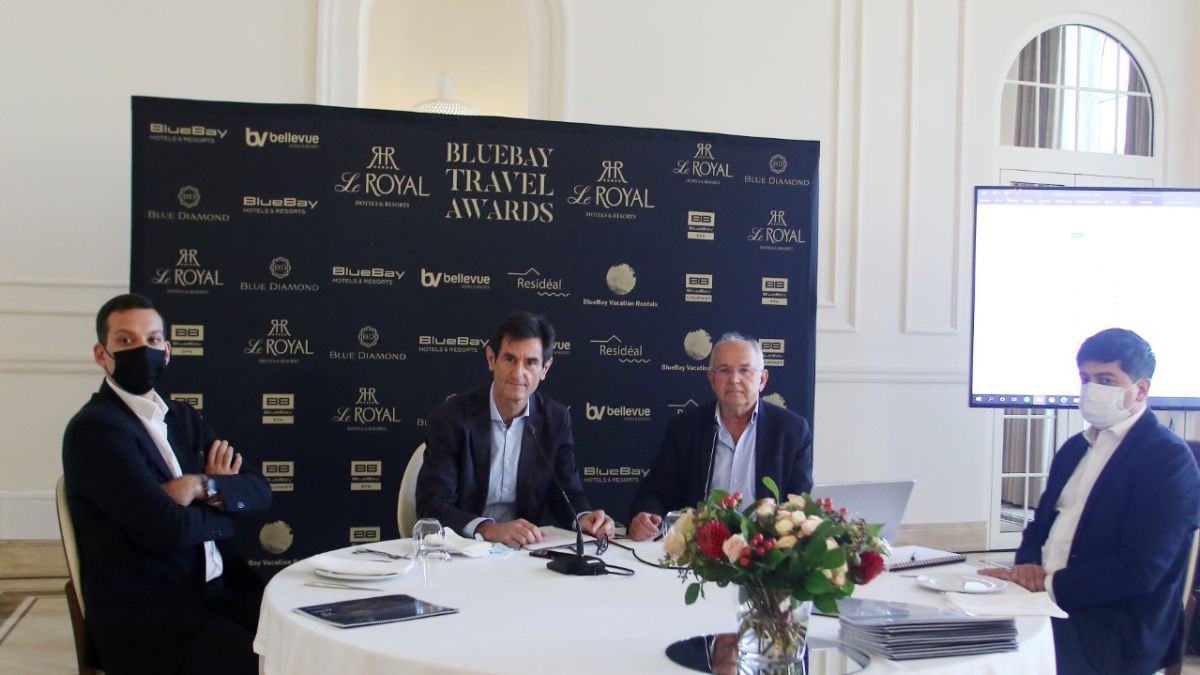 The hotel company BlueBay, which owns 49% of Abdullah Al Thani's shares in Malaga (47% of the club) explained its action plan at an informative breakfast held at the exquisite Myramar hotel, near the Plaza de Todos de La Malagueta to analyze the new situation after judgment 407 of the Provincial Court of June 25, 2021 where he was agreed after six years of lawsuit with Al Thani.
Gonzalo Hervás, CEO of BlueBay explained his vision of the entity's reality. "There have been important events in the life of the club to understand the immediate consequences that it has from the ruling of the Provincial Court that agrees with BlueBay after six years of a fraudulent action by Mr. Al Thani. The sentence marks a change, a turning point. This judicialization is not something desired, but it was something necessary. "
Judicial administration. "The complaints of unfair administration and misappropriation of Al Thani have led to a judicial administration decreed by the judge that has been going on for longer than desired due to the inaccessibility of Mr. Al Thani."
Carlos Aguilera, the lawyer, spoke of the consequences of the sentence. "It is a sports society that has been judicially controlled and is governed by a judicial administrator. The reason, for the sake of a criminal case where there are signs of unfair administration and corporate crimes and this way appears to prevent those who ruled in the club from continuing to develop their criminal activity. On 2-19-2020, Court 14 decides to intervene the club. This administrative body is stopped by the judicial administrator. In a few days we will complete 17 months of a situation that is abnormal, provisional and that has to be variable because it is a precautionary measure. The sentence of the Provincial Court of Malaga is a sentence that responds in a complete, exhaustive and coherent way to the entire development of the process and the association agreement of Al Thani with Jamal Satli (he is the president of BlueBay) of February 17, 2013. Instrumental company Nas Spain 2000 SL that developed an association process whose first objective was to put in order the very difficult situation of the club at that time. The club was in commercial dissolution and demotion. That juncture was saved. Al Tnani was to transfer his shares through his company. 51% from Mr. Al Thani and 49% from Mr. Satli Iglesias. There were no remunerations of the administrative bodies. The honorary president of this society, Nas Spain would be Al Thani. The executive president would be appointed by Satli Iglesias. The strategic development of the project would be Satli and sports management, Al Thani. Al Thani was obliged for five years that any obligations of the club that he could not assume from his own resources should be borne by Mr. Al Thani up to an amount of 30 million euros. If the Malaga accounts gave a liability of five million, Al Thani had to put five million. If the following year there were eight, he should put eight. The only condition was that there were obligations that could not be assumed with their own resources. "
Value of the judgment of the Provincial Court of Malaga. "To recognize the agreements between Al Thani and Satli Iglesias, to recognize Nas Spain as the owner of 97% of the club and the obligation of Al Thani to contribute 30 million euros that it has not contributed. The sentence must represent the end of a stage of judicial administration of Malaga. Málaga must separate its path from the criminal process that affects its previous Board of Directors. There is no reason that now justifies the continuity of the judicial administration of Malaga. The stage that began on February 19, 2020 must end as of the fulfillment of this sentence. It is not an easy road. There are two scenarios. That it be carried out peacefully or not, which would force us, unfortunately, to request the execution of the sentence. "
Aguilera continues. "Moayad Shatat (former CEO of the club) is made a participant in the crimes of unfair administration and misappropriation. We support the appointment of a judicial administration in Nas Spain 2000 SL. Shatar said he had disassociated himself from Al Thani in 2015. When Nas Spain was established, it was made up of Shatat, Hervás and another person who had little participation. We will put it this way before Court 14. The reasons that justified the appointment of the judicial administration have declined. All the more reasons for the immediate convening of a general meeting at Nas Spain 2000 SL to appoint a new body. Málaga cannot continue to be prosecuted and linked to a legal case of which it is alien. Malaga cannot face the next League under judicial intervention. A judicial or bankruptcy administration means, in 90% of cases, the agonizing dissolution of the company. A Málaga Club de Fútbol that has been taken to court will never have aspirations to move up in the category. A judicial administration generates a survival administration, but it does not allow developing a project for the future. Therefore we must know that 17 months is a sufficient time. What was good can also be the worst if it is prolonged beyond what is strictly necessary. Malaga has to regain social normality and must be governed by shareholders and professional managers. "
Gonzalo Hervás and his meeting with José Maríoa Muñoz. "We share our thoughts with the court administrator in the club offices, something that we consider to be normal. We express our commitment to the project and our support for all the actions that are necessary. We have the problem that Mr. Al Thani is not here. We express our full support for his work. We consider that the capital increase is not what the club needs in the format in which it is being handled. The partners must be consulted and this type of loan should not be made (for the 5.6 million euros line of credit requested by Muñoz). The claim for this debt of the Al Thani of 30 million euros must be activated. This is the moment. We have to go hand in hand As partners, the gradual indebtedness of the club, first from LaLiga and then this loan. We want to get into the project, into the management. They are years of waiting, but also of work. We think we are ready. "
The figure of Andrés Fassi. "We want to incorporate a comprehensive management model with a successful record. After a thorough analysis we contacted Andrés Fassi, sports leader of the Pachuca Group of Mexico, president of the Talleres club of Argentina and who has managed the León club of Mexico and Everton of Chile and one of the most successful soccer entrepreneurs in Latin America in the last 30 years We want the creation of a structure in the club that generates talent in the formation of schools. Generation and sale of talent. We have absolute confidence. "
Capital increase without loans. "Malaga's capital increase is an inexcusable, unavoidable need. Malaga needs to be provided with resources. The loans are not worth it. The salary limit is not improved with loans but with resources. Shareholders have to contribute money. There must be a Nas Spain capital increase that is projected in the Málaga Club de Fútbol company. "
Sponsorship. "There was an initial contract that Málaga decided to terminate. What was a two-year contract remained in a few months and Málaga contacted him with the Benahavis city council. If the administrator considers that it should be claimed, we will encourage him to do so because it is his obligation, as well as the 30 million to Al Thani. The operating budget for the 20-21 season was eleven million and in this same season we have contracted a debt of five million and a loan of 8.6 million. There are already 13.6. No society sustains itself like this and that ends in insolvency. "
Photos from as.com