Bilbao signs a bomb to close the team: Delgado
The center of Estudiantes completes a squad in which he will cover the position of five with the North American Withey. The end of the year for the Dominican, thanks to double figures, was stellar.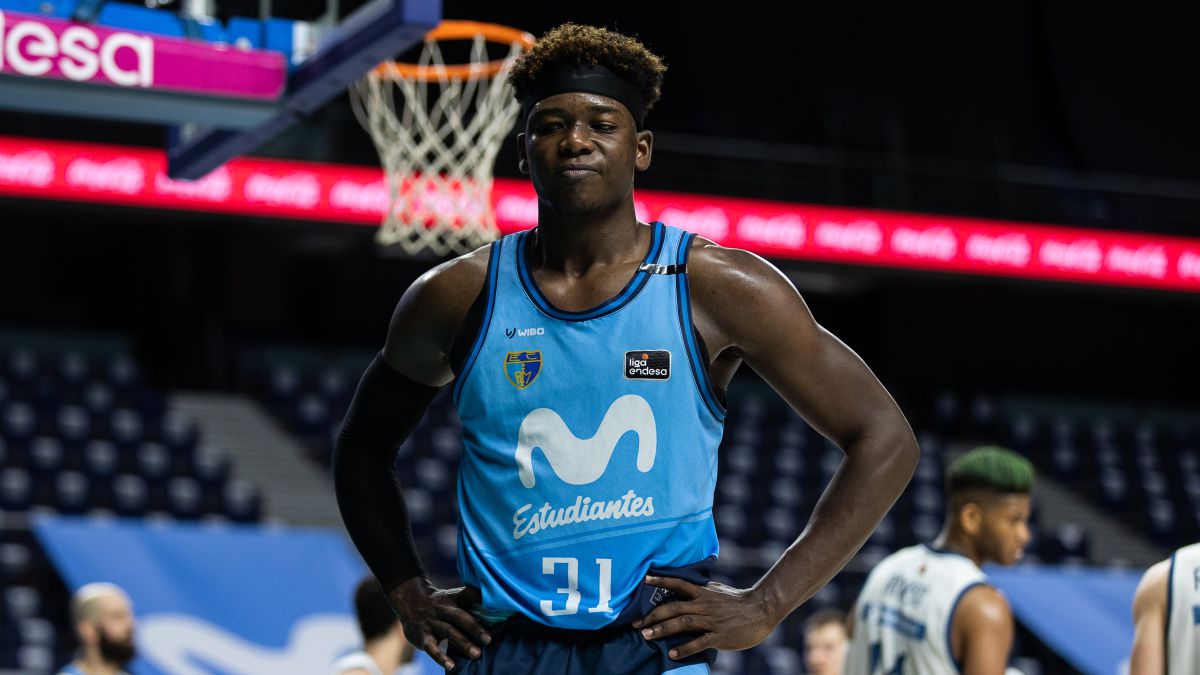 Bilbao Basket has lost the second MVP of the ACB last year and the league's top rebounder. A Balvin that leaves a very large void. And instead he has decided to sign a series of very good looking players, and he sees clearly those who will carry the weight of the team. Goudelock is the star and Bigote is a rookie in Spain of which there are very good references. And for the end there was the big surprise, a 'bomb': Ángel Delgado, a player very desired by a few clubs after a great season at Estudiantes, although he could not prevent the decline of the collegiate team. A very expressive and active guy who will easily hook Miribilla. Gigantes has advanced interest in the pivot and AS has confirmed that he is already signed. The work of the Biscayan sports management in this negotiation has been very methodical: a lot of patience and siren songs after an exorbitant request, until the player has been seduced and at an affordable price.
Ángel Delgado (Bajos de Haina, Dominican Republic, 1994) already stood out before coming to Spain in the G-League with the Aguas Calientes Clippers, a subsidiary team of the Los Angeles Clippers. In summer, and after a brief stint at the Israeli Hapoel Holon, he decided to accept the offer of the Estu, where he has put the fans in his pocket in a campaign in which he has been unredeemable.
And that was difficult for him to adapt to the requirements of the ACB. An athletic player with volume, who would occupy the paint, was expected, but he is more of a mobile guy, who likes to run and jump. In April, against Fuenla, his explosion came: 30 points. In March he reached 20 rebounds against Zaragoza and entered the Olympus of the players who have achieved 20 or more rejections in the ACB, which includes such eminences as Sabonis, Tanoka Beard, Bobby Martin, Adam Keefe or Kea, a player who owns the current record with 29 rejects. Tavares is not among them.
A Delgado loves to sign double-doubles for points and rebounds. In fact, in nine of the last ten days of last year he did it: against Zaragoza (12 points and 20 rebounds), Andorra (10-15), Tenerife (19-12), Baskonia (10-15), Betis (19 -12), Manresa (18-16), Fuenla (30-12), Obradoiro (20-11) and Burgos (16-14). Only the streak against Murcia was broken, with 5-2, since they only played 12 minutes. It has evolved and its metamorphosis over the course of the season has astonished locals and strangers. Its splendor arrived in the last days. That is why his average of 8.5 points and 7.9 rebounds do not do justice to his debut in Spain. Delgado arrives at Miribilla in theory to cover the back of Withey, a player with a lot of intimidation capacity. Bilbao Basket has signed Luz, Goudelock, Bigote, Masiulis, Galán, Withey and Delgado this year. Rousselle, Hakanson, Rigo, Reyes and Miniotas follow. Balvin (Gunma Crane Thunders), Dos Anjos (Granada), Huskic (Burgos) and Serron have left. Kulboka, to the NBA, remains to be finalized.
Photos from as.com