Bautista saves the day in a great fifth set against Kecmanovic
The Castellón player saw how his game against the Serbian, who had been on track, was complicated in his resumption, but he resolved it with caste. Koepfer, his next rival.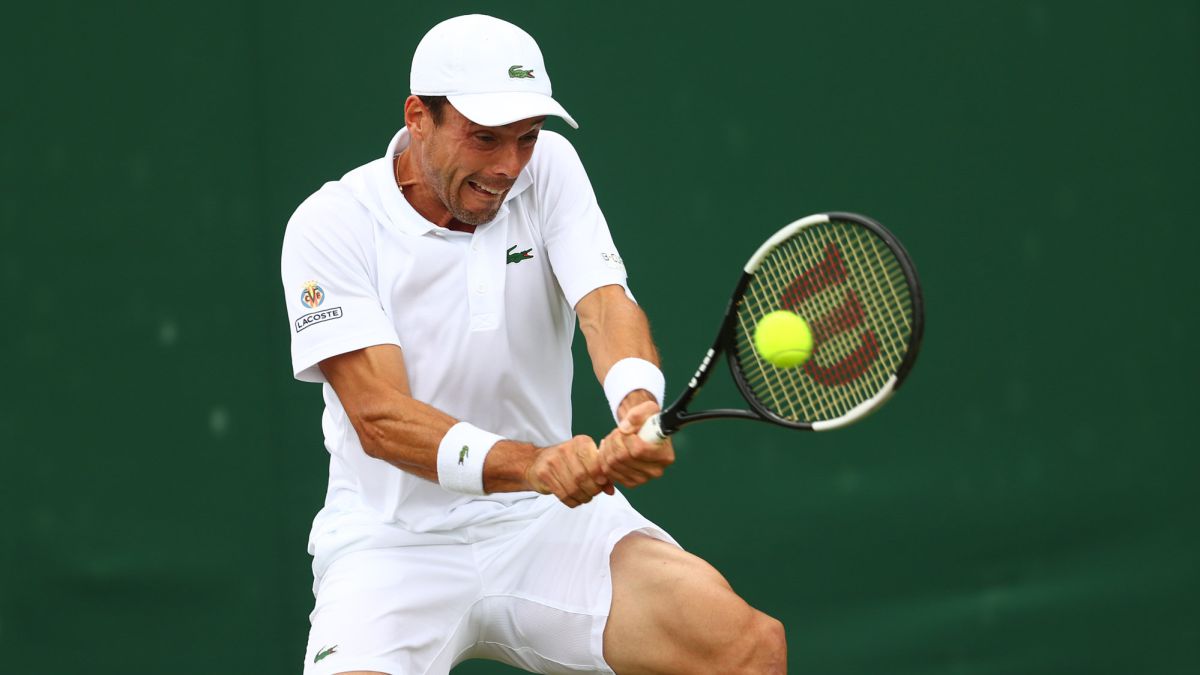 With suffering, but at the same time with a great display of character and hierarchy, Roberto Bautista resolved his second round match at Wimbledon against Miomir Kecmanovic. The duel, which was suspended on Wednesday due to lack of light with control of the Castellón (6-3, 6-3, 6-7 (3) and 3-2 with break up), was complicated in its resumption and had to shoot caste so as not to be upset by the 21-year-old and 49th Serbian in the world, whom he had already won twice. Bautista conceded a 4-0 start on Thursday and lost the fourth set (3-6), but in the fifth he took his stripes to intimidate his rival and subdue him with a break for 5-4 and the sentence with his serve.
Roberto, who reaches the third round of the tournament for the sixth time, will face the tough German Dominik Koepfer (27th and 62nd). It will make you feel relieved after taking a good scare against a warrior opponent and with potential.
It is clear that the postponement was bad for Bautista, because he was already cherishing victory when night fell. Recovered, Kecmanovic came out to sack and surprised the Spanish in a seen and not seen. Luckily for him, Rober pulled himself together and patiently and calmly cornered the Balkan. He threatened to break a couple of times with leads of 0-30 and protected his serve with some slack. Until in the ninth game, pushed by his tremendous consistency, he waited for his opponent's mistakes and attacked him to increase them."This match gives me a lot of confidence"
Bautista, who celebrated the victory with anger, analyzed what happened: "It is incredible how a match can change a couple of balls, I have lost two by millimeters and I have found a fifth Fortunately, I was able to solve a set. It is a game that gives me a lot of confidence because it has been very hard, I have gone through many difficulties, and it has been a beautiful experience that luckily has gone well. The world number 10 explains why he is good at grass: "My flat shots and my ability to move well are two things that help me. And at Wimbledon I feel good, it motivates me. I hope I can move forward if things go the way. they touch ". To do so, he will have to beat Koepfer, whom he believes is "a great player who is doing well in recent months and excelled at Queen's."
Results and men's table calendar
Photos from as.com