Basso silences Merckx in the middle of the skirt mess
The Italian sprinter relegated the Cannibal to fourth place in the unforgettable 1972 World Cup and despite the fact that the Belgian had it sworn to him.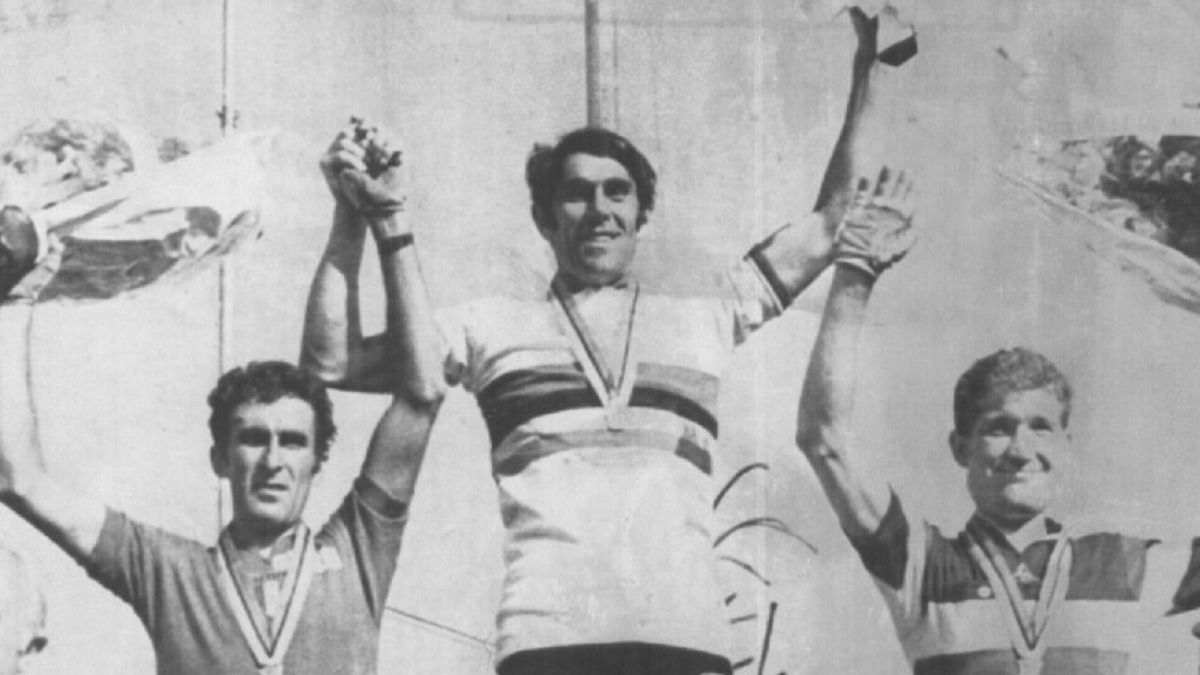 Marino Basso was one of the great sprinters of the 60s and 70s, in one of the golden ages of cycling, the one that Eddy Merckx dominated. The Italian, who is not related to Ivan Basso, added stages in the big three: 15 in the Giro d'Italia; six in the Tour de France, one of them in the city of Tours, today's start, and another six in the Tour of Spain, with the merit that they were all in the same edition, 1975. However, the great success of his career was gold in the 1972 World Cup. Unforgettable.
Basso was a cyclist prone to life's pleasures, a womanizer, a behavior that surely deprived him of expanding his record. This is how the remembered Gino Sala, one of the illustrious journalists of the time, maintained it: "Marino would have been more successful if he had followed the rules of a good athlete." His dispersed character led him to arrive at the Gap World Cup, where he managed to retaliate. "Everyone said I was finished, but I have shown that not only am I not, but I can still do great things," were his statements on the podium, drowned in tears of joy.
The Italian was not only marked by criticism from the press and the fans. Within the platoon, Merckx also had him in his sights. Mutual antipathy was recognized by both parties. Legend has it that Eddy couldn't stand Marino because he was in a relationship with his sister-in-law. A mess of skirts. And he planted himself in that championship with the intention of making life impossible for him.
Both were in the leading group when Franco Bitossi jumped two kilometers from the finish line. There are versions that maintain that Merckx approached Basso to whisper: "An Italian is going to win, but not you." However, the images dictate otherwise. In the final stretch, Merckx is seen leading the chase of the chasing group, while Bitossi faltered a few meters from the goal. The nature of the Cannibal was always to win. With the sprint launched, Basso went back to the Belgian and his own compatriot, who also cried on the podium, but of impotence, despite keeping the silver. The bronze went to the French Cyrille Guimard. Merckx finished fourth. Silenced and defeated by his most hated rival.
Photos from as.com