Basketball party in Malaga
The men's teams (7:30 p.m., Four) and women (22:00 TD) will challenge each other at the Martín Carpena this Thursday and Saturday in Paris.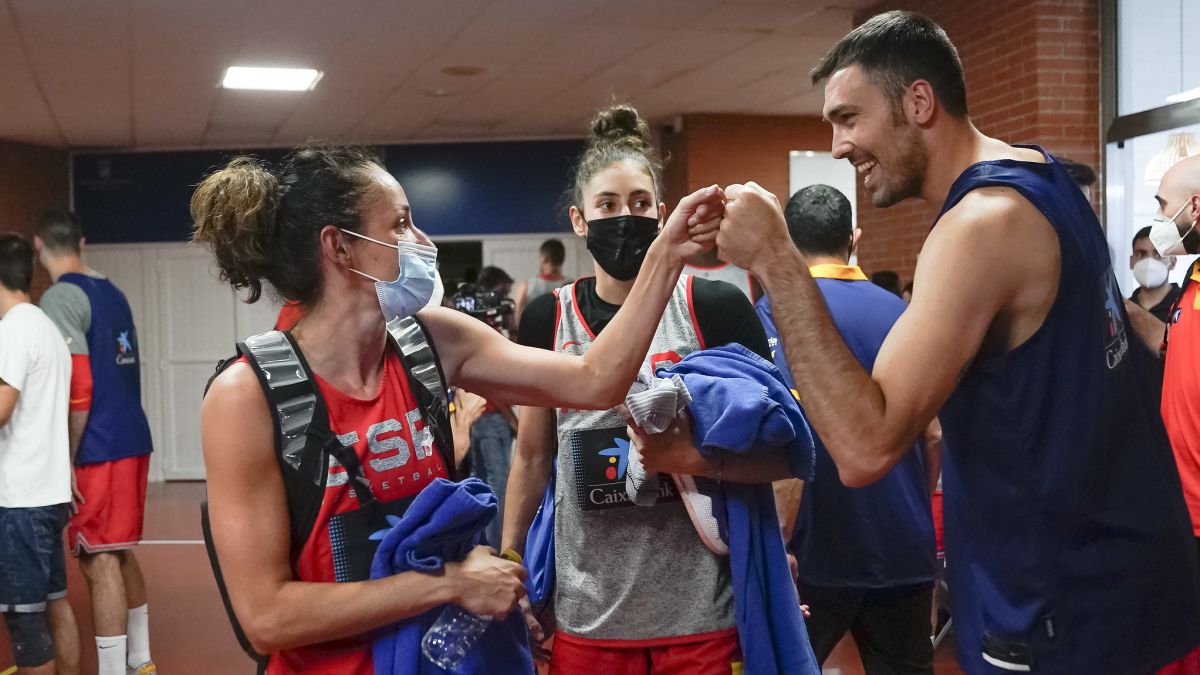 In a bold initiative, the FEB and the FFBB launched an idea that this afternoon sees the light of day in Malaga. The men's teams (7:30 p.m.) and women (22:00) from Spain and France challenge each other at the Martín Carpena in the first chapter of a serial that will continue in two days in Paris. They are the first serious tests for the Tokyo Games. Scariolo's group has just started the engines against Iran and the Mondelo girls have just landed in Malaga after refreshing their legs and clearing their minds of the Eurobasket's disappointment in Valencia. Number two and three in the ranking respectively, Spain is measured against France, the seventh selection in the world for boys and fifth for girls. Level in Malaga, a scene that loves basketball with devotion despite the fact that they are not the best times for Unicaja.
After the dismissals of Sebas Sáiz and Sergi Martínez, Scariolo appears in Malaga with 16 players and the intention of refining the team further. The format of the Games makes it necessary to advance the set-up a bit. A different process than the World Cup in China, where the Brescia master used the first phase to polish details and save cards until the Wuhan coup, with the memorable victory against Serbia. The France of Batum, De Colo, Fournier, Gobert or Poirier is a dear old enemy that evokes great battles. The latest, the disappointment of the 2014 World Cup ..., and the day that Gasol was Superman in Lille in 2015. For Pau, as for Marc, Gobert, Poirier and, in general, the very physical French game, it will be a good test .
The Mondelo Selection is also obliged to recover and find good feelings fast. France is another shaky rival. Brand new finalist in the Eurobasket, where only Serbia fell, has a team of the highest level led by veteran Sandrine Gruda (34 years old), but in which Valériane Vukosavljević or Marine Johannès also stand out. Alba Torrens and Tamara have joined a group that awaits Astou Ndour, with a few days off. It's a world-class basketball party and Carpena is expected to respond. Malaga will applaud Brizuela, his only representative in the team, and he is always grateful to see the coach who has made him the happiest in his history sitting on the local bench (Cup in 2005, ACB League in 2006, participation in F4 in 2007). Good old days and good times
Photos from as.com