Atlético will not be able to sign a forward if Saúl does not leave
The barter between Saúl and Griezmann has cooled off. Liverpool and Manchester United love him. If Saúl does not leave, Atlético will not be able to sign.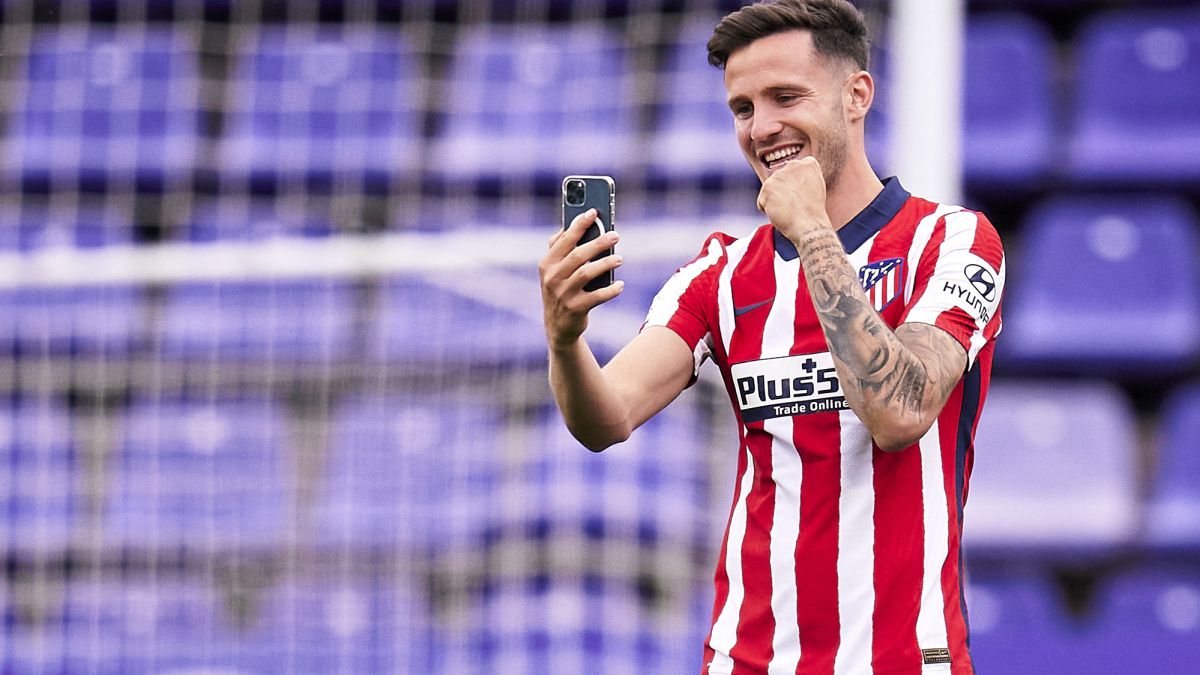 Atlético closed their work week in Los Angeles de San Rafael with one player taking over most of the spotlight: Saúl. The youth squad trained to acquire the necessary physique to start the season and he does so with his future up in the air. Saúl can leave, although for the moment he is still under Simeone's orders. And Atlético does not intend to rush or take any risk with the midfielder. Although his move to Barcelona has already been almost taken for granted, the situation has not taken a radical turn in recent days. Rather the complete opposite. Saúl could land at Barcelona, although his agent has been contacting several clubs. Liverpool and Manchester United are possible destinations and in the event that he does not dress as a Barça player, he could end up in the Premier.
Atlético will not be able to sign any player if Saúl does not leave. LaLiga will not allow him to register more players since the salary limit prevents it. Only if Saúl leaves will Atlético incorporate a striker.
In the event that Saúl goes to Barcelona, it would be Griezmann who made the league champion. If the rojiblanco does not play at the Camp Nou, and if he does in the Premier, Simeone will have a forward at his disposal. The name of Rafa Mir rang out with great force last week in the offices of the Wanda Metropolitano.
Saúl conditions the future in this sense, but Simeone has the advantage that he has the squad formed. No need to touch up a lot. The rojiblanco canterano has dropped that it is Atlético that is interested in looking for a way out. True, as well as that the player himself indicated a long time ago his desire to try a new adventure. De Paul's arrival is one more obstacle for Saúl.
Atlético, meanwhile, waits quietly. Saúl, 26, is a sought-after soccer player. Its market value is 40 million euros and in the Madrid club they know that there have not yet been any important movements for the future. If there is no agreement with Barcelona, Liverpool or Manchester United may be your destinations.
Photos from as.com