Atlético immerses itself in the South American market
Marcos Paulo reinforces the rojiblanco team and Rodrigo Muniz could accompany him from Brazil. Operations have multiplied: Lodi, Nehuén, Borré, Caio, Correa ...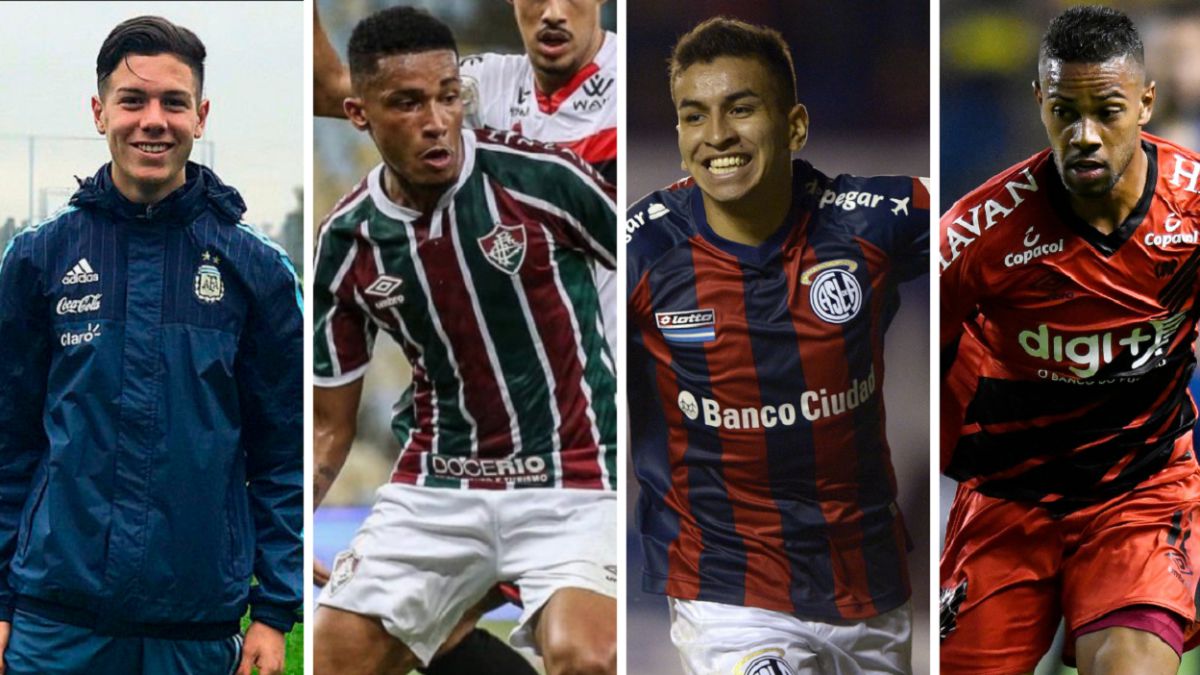 Atlético already has its first official signing for the 2021-22 season: Marcos Paulo. The rojiblanco club closed its incorporation in January, but until yesterday it had not yet made its public announcement. A footballer who arrives free, after finishing his contract with Fluminense, and who at 20 years of age concentrates talent, dribbling, vision of the game and goal, something that makes him a great promise.
Marcos Paulo, international with Portugal Sub-19 (does not occupy an extra-community place), will join the preseason and Vitolo's departure for Getafe could open the doors to have continuity in Simeone's squad, although several clubs have requested and to its assignment. While Atlético has closed in on the signing of Rodrigo de Paul, focused on the Copa América with Argentina and where only the official announcement is missing, the club has also set its eyes on striker Rodrigo Muniz, who at 20 years old plays for Flamengo . If he followed in the footsteps of Marcos Paulo, he would become the second footballer to join this year from the Brazilian market.
Y is that Atlético is increasingly attentive to the footballers who excel in South American football. Players such as Lautaro Martínez or Bruno Guimarães escaped due to fringes, but in recent years the stakes have been multiplied by the young promises of Brazil, Argentina, Uruguay or Colombia. Since the arrival of Simeone to the rojiblanco bench, there are three players who came from South American football to gain a place directly in the first team and end up being the protagonists: Giménez, Correa and Lodi. A few months before the coach signed Joao Miranda, a free agent like Marcos Paulo, before becoming a historic center-back at Atlético.
In the case of Giménez, his incorporation in the summer of 2013 from Danubio ended in a glorious year for Atlético, with the league title and the dispute of the Champions League final, although the Uruguayan barely participated in a league match. This last year he would repeat the feat in domestic competition as a heavyweight in the locker room. Correa for his part signed in the summer of 2014 from San Lorenzo as a great bet for the attack. But a tumor was detected in his heart that prevented him from playing throughout the first year. He would come back strong in the second, and this last season he has been fundamental in the league title, with a great end to the course. Lodi has only been at the club for two seasons, the first with more opportunities from the eleven and the second having to adapt to a defense with three center-backs that left him with little space in the left lane, and more with Carrasco's high level. But his great Copa América can give him strength for the next year. Kranevitter, Borré, Nehuén ...
In addition to the three mentioned, Atlético has been adding to its squad players from South America with better and worse luck, in some cases without making their debut in an official match. From Argentina, Kranevitter would sign from River for 8 million, Axel Werner from Atlético Rafaela (0.8) and Nehuén Pérez from Argentinos Junior (2.5 million). The first two came to debut as rojiblanco, but they did not have continuity. The central will be in the Olympic Games and Simeone will have to decide if he is prepared to reinforce the mattress squad this season. In addition to Giménez, Emiliano Velázquez joined the rojiblancas from Danubio (one million), although he would not have the same impact and would not make his debut. This course has achieved promotion to First with Rayo Vallecano.
Brazil was joined by a very young Caio Henrique, then a midfielder. After playing for Atleti B and making his debut under the command of Simeone, he specialized in the left-back position and in his assignments to Brazil a world grew. The mattress club recovered him a year ago, but to transfer him to Monaco, where he has been one of the most outstanding pieces. And from Colombia, Santos Borré was signed, at that time Deportivo Cali striker and who, after a great performance in River, has just joined Eintracht. Also in the American continent, although in this case in North America, a Raúl Jiménez was signed from Mexico who failed to give the expected performance in his only rojiblanco season, although later he would grow in Wolverhampton.
Atlético has globalized its market and has set its eyes on the search for new stars in South America. Without large investments, add low-risk bets that can pay off. Marcos Paulo will have the opportunity to prove his worth to Simeone in the preseason and he will decide if he continues in the first squad or if it is a better option to find him a loan so that he curtails. A future signing, who signs for the next five seasons and where his club had great expectations in his evolution.

Photos from as.com