Appiah rejoins after passing the coronavirus
The Englishman returns to Almería training after being positive last week. The club then alleged "personal matters".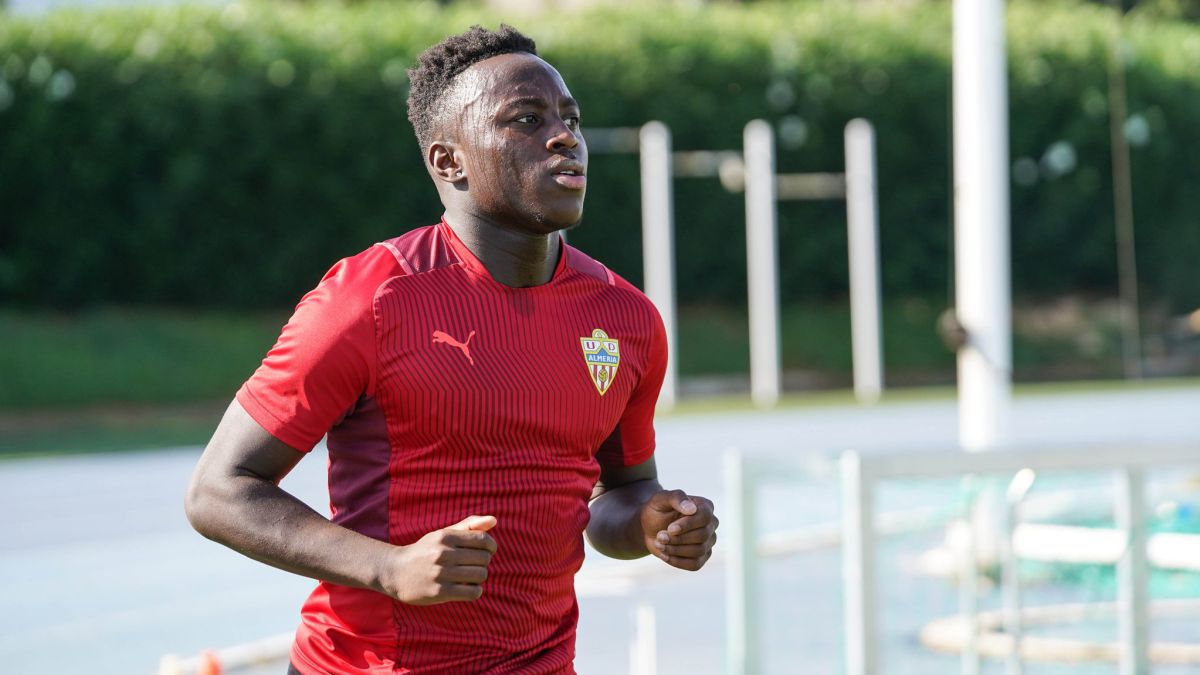 Almeria had its first positive in the opening week of training, communicating it this Wednesday. Arvin Appiah did not exercise last week after catching the coronavirus, now returning to work after having passed it. The rojiblanco club then alleged "personal matters" and review of the operation for intestinal discomfort that the British player had last September, recognizing today that the winger was on the sidelines due to coronavirus and that he is already recovered.
The former Nottingham Forest team did not train under Rubi's orders nor did he travel to Lisbon on Sunday to play the first friendly of the preseason. Yesterday, the group's rest day, he returned to work training, along with Peybernes, Petrovic, Aguza, Vada and Gutiérrez, who continue to negotiate his departure (Jonathan did not do so to close his march to Botagofo). Today he has not exercised either with the bulk of his teammates, but with the 'separated', with whom Yanis has also worked.
Appiah is the most expensive signing in the history of the Second Division when Almería paid 8.8 million euros to the two-time European champion two seasons ago by a winger then 18 years old. In his first year in Spain, the Englishman participated in 21 league matches, barely a dozen as a starter. Last year he did not have the expected prominence and after acting with the subsidiary (in 19-20 he did not do so), he entered the final stretch of the match against Sabadell to pack his bags a week later towards Lugo, where he landed on loan . With the people of Lugo also unnoticed with just thirteen appearances (seven coming out in the initial photo). Now he has enough ballots to go out again on loan, having a contract until 2024.
For his part, Rubi continues trying to transmit his ideas to the rojiblanco team, working this Wednesday in a double session. In the morning the Vilasarense has put a lot of emphasis on tactical concepts. This afternoon the squad will return to exercise without Maras, absent for personal reasons, according to the club. Tomorrow there will only be morning training to return to the double session on Friday, while on the weekend there will be a double friendly (both, at 7:00 p.m.): on Saturday, in the Annex, against Atlético Pulpileño, and on Sunday, in El Rubial, against Águilas.
Photos from as.com