Another loss in MotoGP: the Thai GP, canceled
The test was in the air after a rebound in COVID-19 cases in the Asian country and will not finally be held. It intends to be substituted on the calendar.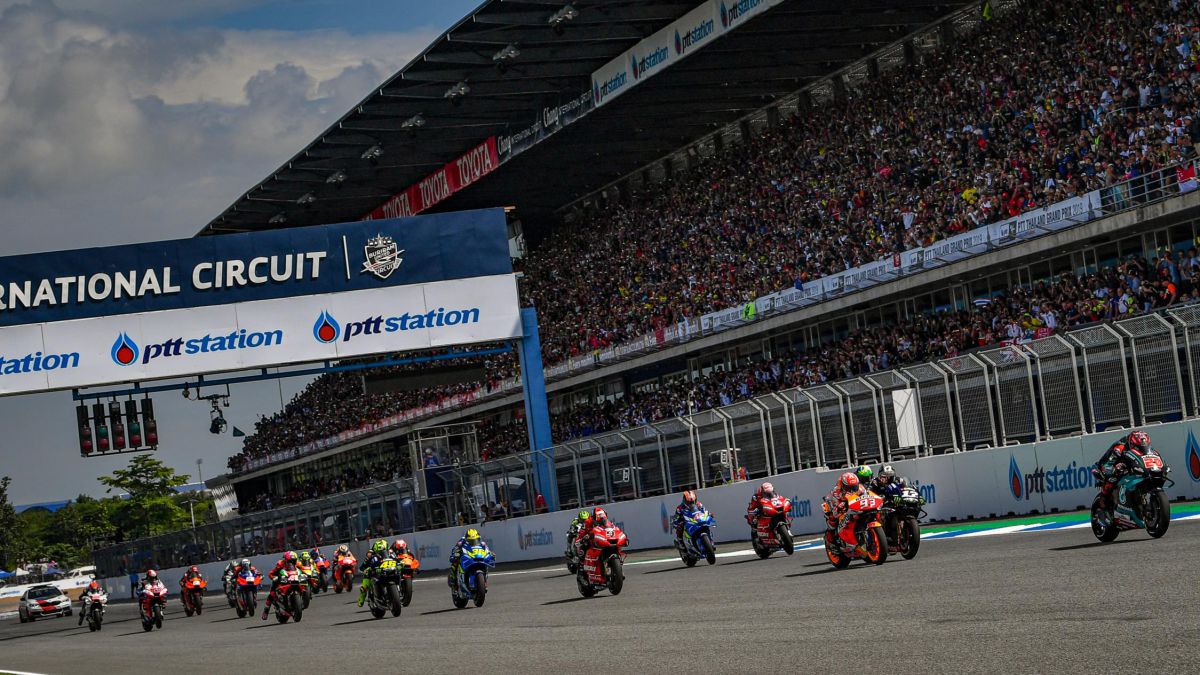 The MotoGP calendar takes a different course again this season. The Thai GP, which also did not participate in the last edition of the contest, has fallen out of the call again after a rebound in COVID-19 cases in the Asian country that had the holding of the test in check, finally canceled as it has Dorna statement. Despite "the efforts of all the parties involved" to carry out the meeting as stated in the statement, "the current pandemic and the consequent restrictions have made it not possible to confirm the viability of the event at this time and therefore, not will be on the 2021 calendar. "
Estimated in the contest during the 2018 season, the Buriram circuit has only contested two great prizes on its asphalt and in both, the victory went to a Marc Márquez who will have to wait another season to return to one of those tracks where more it is liked and in which it obtained its last title in the category, since "MotoGP hopes to return to race in front of the passionate public of Buriram in 2022". Again, if the pandemic allows it. Until then, the priority now is to find a replacement for this grand prix on the calendar, "a replacement event is currently being studied", and the most viable option is a double as already occurred after the loss of the Japanese GP.
The cancellation of the Motegi race led to a double in Portimao, now Misano is the track with the most chances of repeating after discarding the Americas, which confirms the organizer's intention to maintain the 19 races that make up this race at all costs season. However, their work is complicated as this loss also jeopardizes the only test that still remains of the Asian journey: the Malaysian GP. After the absence of Japan, the triplet became a double that leaves the Sepang circuit alone in the face of danger and with a meaningless scenario due to the new configuration of the calendar. The cost would be disproportionate for both Dorna and the teams and the only alternative would be to do a double on a track that currently survives between cancellations.
Photos from as.com