Angel solves a bland match
Mallorca beat Eibar in a new preparation match in which a solitary goal from the Canarian striker resolved for the Balearic Islands.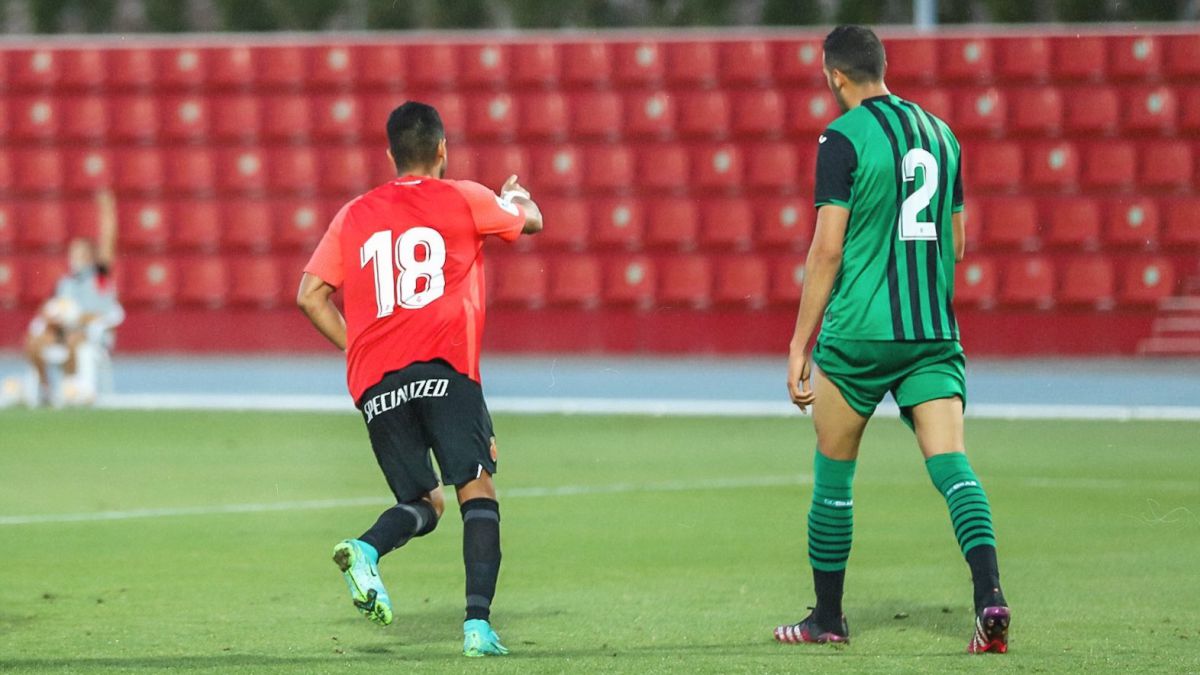 Thick match the one offered by Mallorca and Eibar in the Camilo Cano. The intense physical work of the last week begins to take its toll, which, together with the carousel of changes in the second half, makes the games disorganized and offer more errors than successes.
And speaking of successes, the most accurate among the little that was finished off in both goals, was Ángel Rodríguez who made his debut as a Majorcan scorer in the 52nd minute of the game. The new Mallorcan striker finished off a corner kick taken by Galarreta at the near post, which ultimately meant the only goal of the game and the victory for Luis García Plaza's men.
In the previous play, a low crossed shot by Maffeo was the origin of the corner that ended in a goal and that was the offensive balance of a Mallorca that reached the vicinity of the Basque team's area but without punching or depth. The one who tried the most was Mboula but with little luck.
On the part of those from Garitano, they only put Manolo Reina to the test once and it was precisely the former Majorcan player recently signed by Eibar, Stoichkov, who tried. Curiously, this player started the 'stage' in Benidorm as a Majorcan player and ends up facing those who had been his teammates until a few days ago.
After the goal, Mallorca made ten changes in two turns and Eibar another five, so the game was already disordered and distorted in such a way that little else could be seen on the pitch.
Little history of an initially unforeseen game since the rival of the Balearic Islands on this day should have been Besiktas but the Turks abandoned their preseason in Spain due to the increase in infections by Covid-19 and Eibar replaced him on the poster.
Mallorca leaves Benidorm with three victories in three games, all by the minimum (1-0 / 2-1 / 1-0) against three Second Division teams: Cartagena, Ibiza and Eibar. The next match for Real Mallorca will be on Saturday, August 1 in France, against Stade Brestoise in the city of Brest.
Photos from as.com