"Pau and Scola? I told Juancho it was a mummy match"
Willy Hernangómez jokes and surrenders at the same time to the two legends: "They are an example for generations. Pau is an older brother; Luis, an example."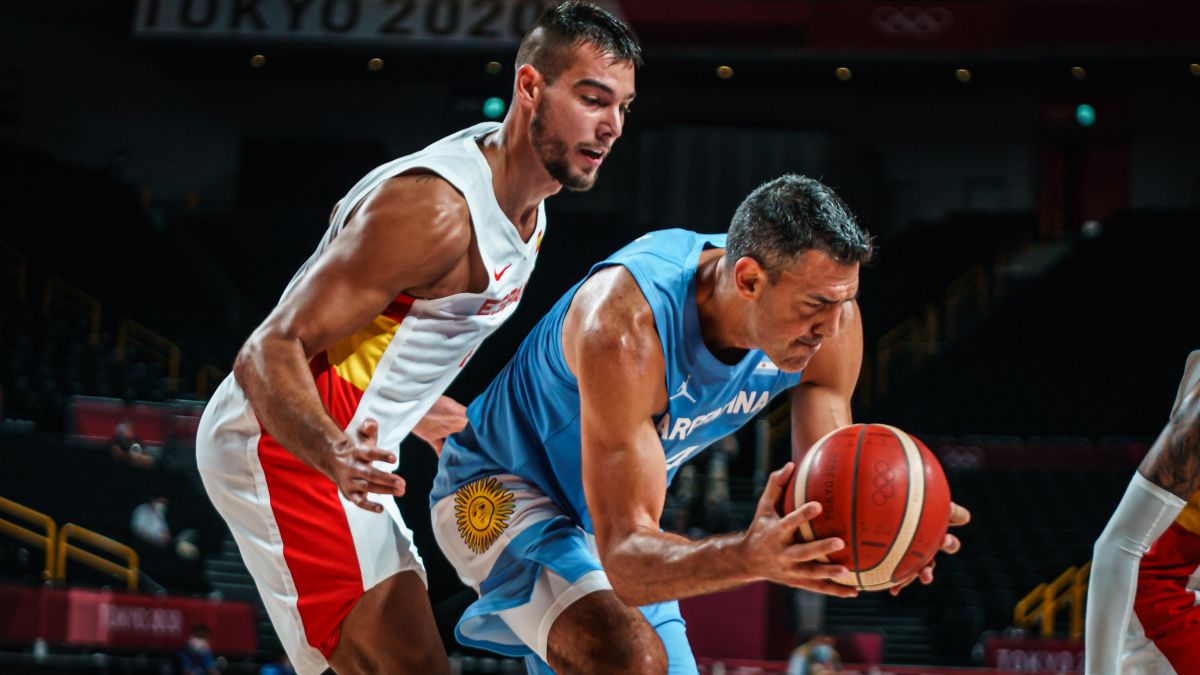 Willy Hernangómez begins to make a place for himself in the National Team. He appeared in the mixed zone after playing a good game against Argentina.
Has a four been born for the National Team?
It is a position in which I have been training, in which Sergio (Scariolo), from the beginning of concentration, has trusted me and it is also a way to be able to play and complement the team in whatever he needs. Today with a four like Scola it was good for me, for reasons of mobility and physique, and I have only tried to contribute my energy to help the boys and get the victory.
Does it feel good there?
I find myself comfortable in that position and the more I do it, the more I get used to it. The truth is that playing with Marc or Pau next door is easy. The four's job is easy. It is trying to defend, rebound and block and in attack it is the simplest.
Scariolo said that he would have a difficult time with Pau and Marc, but you can see that he likes to put it in and give him minutes.
We know that Pau and Marc are two national team legends. I'm just going to be prepared in case the opportunity comes. I know I have to be ready for whatever position it is. I have shown both Sergio and the teammates that I can be there to help them and I accept the role that touches me because it is a team sport. The important thing is that the team achieves its objective.
Today two legends over 40 have played, such as Pau Gasol and Scola. How do you feel about being with them on the court?
Before the game I was joking with my brother, and let no one get angry because I don't want to miss two legends, telling him that this was a mummy match (laughs). With Pau and Scola there are no words to describe everything they have done for Spanish and Argentine basketball. For me Luis is an example. I played with him when I came to the NBA, I watched many of his games when I was in Baskonia and I am lucky to continue playing against him now. Pau is an older brother. It is incredible to see the dedication and enthusiasm he has. That they have both. It doesn't matter if they are 18 or 41, they still have the same motivation. I hope they last for many years because for me and for the generations of young people who are coming out they are examples and they have to learn from them.
You know Doncic well. What can you add to it?
He's at his NBA level. They said that he could not do the same at FIBA and they did not know that Luka has that talent to adapt to any type of competition. He is dominating and his teammates are helping him a lot so that he can do it. It will be a difficult game for us and we will have to find the best way to stop him, but it will also be difficult for them to stop everything we have. We will risk leadership, to prepare well for them now.Llull: "Except Ricky and Marc, the rest, to go down to the mud"
Llull, successful against Argentina, accepts his role: "I am very comfortable and it is a privilege for me to be here one more summer," he said.
They have given a defensive display.
Victories taste good either way. We are aware that it is a different tournament, short, where there is no margin for error. The team played a very serious game. We knew they were going to come in aggressive after their loss the other day. But the team has responded.
Have you seen Ricky at this level?
I don't know (to the journalist) if you saw the World Cup two years ago, it was exhibition after exhibition by Ricky. He continues in that line, it is a pleasure to see him play. And a great pleasure to play by his side, because it makes his teammates better. He is a bit our leader on the field together with Marc. They are the two pillars on which we try to settle.
Have you talked about Doncic yet?
We have not spoken. We have prepared the Argentina game. We must rest and from tomorrow, focus on Slovenia. In trying to stop Luka and his companions. Get that first place to be first.
How do you prepare for a role as specific as the one you have now?
It is not that they prepare, each one has their role. It is a matter of accepting it and trying to do it in the best way. We have two pillars, which are RIcky and Marc, and the rest of us have to go down into the mud and do things that may not appear in the statistics but are just as important. I am very comfortable, it is a privilege to be here one more summer.
Is there the winner, in the one who goes down to the mud?
Could be. There are more stubborn games that have to be drawn like this. The championship is very long, we have to think about Slovenia. But there are three keys in basketball, defense, rebounding and not losing balls. They are basic.
Photos from as.com