The white club expects good performances from the Serbian before the market closes that can encourage potential buyers, especially Eintracht.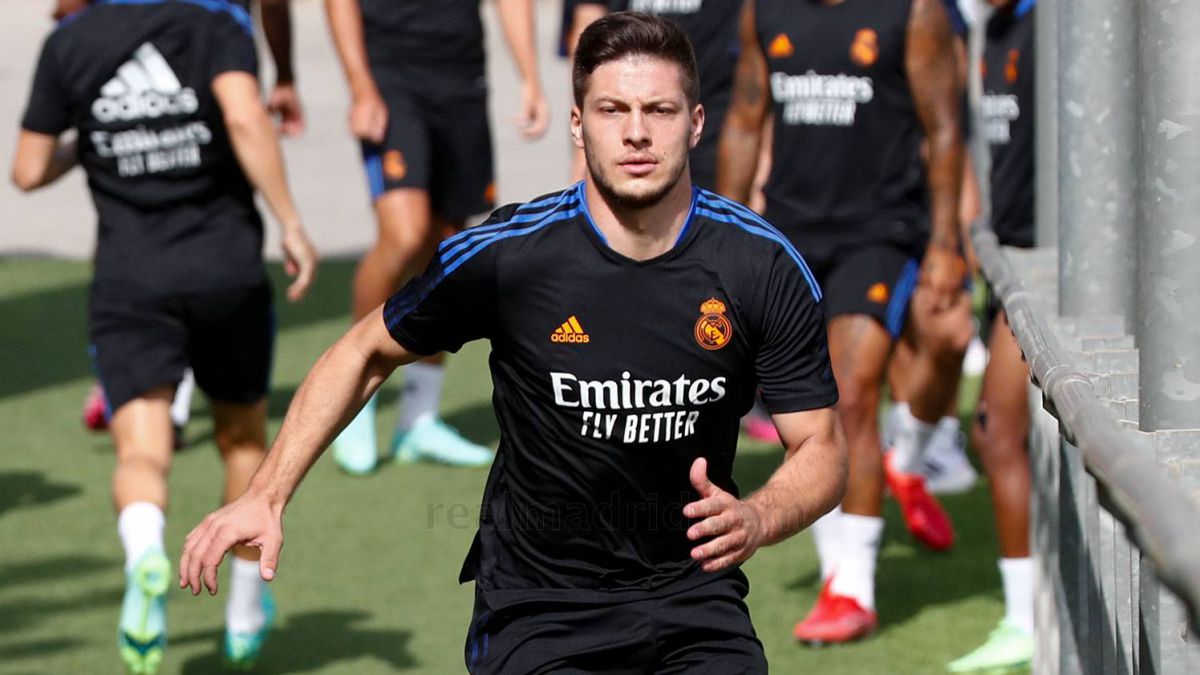 The preseason games of Real Madrid start, after the tests behind closed doors behind the high walls of Valdebebas, and the white club hopes that these preparatory meetings will clear the panorama of Operation Salida, which does not finish awakening. The current white squad consists of 28 names, only 25 can fit, and even the quota for non-EU members is exceeded (Bale, Militao, Rodrygo and Vinicius; only three of them fit) .
One of the names on which the option to leave is planning is Luka Jovic and Madrid is confident that the Serbian can show his qualities in the preparatory duels and even in the start of the League, in the hope that this can encourage potential buyers who believe that the Serbian can be a good addition to their ranks. The task is not easy, Jovic has barely scored six goals in the last two years, cost 60 million and earns a salary of five million net per season.The question in Madrid is that they have three center forwards, although they are divided into two groups. On the one hand there is a Benzema in a state of grace, and on the other Jovic and Mariano. The Spanish-Dominican has already made it clear in the last two summer markets that he is not going to leave Madrid, he has a contract until 2023 and a significant salary (4.5 million euros net). He knows that in white he counts little (it remains to be seen if with Ancelotti as little as with Zidane, or something else), but he is happy in the city and when he has had opportunities to go out, he has rejected them.
Jovic's situation is different. Last January he sought a way out to Eintracht Frankfurt on loan and Zidane accepted, like the club. The Serbian is a quiet guy and no one expects a public explosion from him, but it is well known that his situation of lack of minutes displeases him and wants to improve it. An asset that Madrid plays with, which now needs the Serbian to recover that image that he left in the 2018-19 season (he scored 27 goals at Eintracht) to attract suitors.
The question of freeing space in the attack, moreover, is not minor, since Madrid will not make any signings this summer except, if in the end PSG opens up to negotiate, from Mbappé. If the French finally arrives, Madrid could be seen with four battering rams and a clear gap between the two starters and the two substitutes. To this is added that the white club wants to enter as much as it can to make cash, thinking of Mbappé, and without a doubt Jovic is a juicier asset for the market than Mariano.
Eintracht, the hope of Madrid
Jovic cost 60 million and signed a six-year contract, so Madrid amortizes ten million of his incorporation every year. With that logic, the price that Jovic would ask for the operation to be flat, without profit or loss, would be 40 million, but in Madrid they know that it is an unreal amount at the moment. In fact, its market value now, for the Transfermarkt website, is 20 million.
The club in which Madrid have always had the most hope is Eintracht Frankfurt, his former team and the one that played him back last January. There he scored three goals in his first three games, although then it faded, but nowhere like in Frankfurt has Jovic given his best level. Last season he had no place, with André Silva shining at a high level (29 goals and 10 assists), but the Portuguese has been transferred to Leipzig for 25 million euros and at the moment Eintracht has not signed a replacement. It is no secret that Jovic likes it there and that they believe it is possible to recover his best level, but for this they need a minimum test in this preseason. And in that Madrid trusts, starting with the duel against Glasgow Rangers.
Photos from as.com