Amrabat, the impossible dream of Manolo Gaspar
At some point Málaga saw possibilities of signing Amrabat. But the distances are insurmountable. The club is still looking out for Brandon and Dani Martín.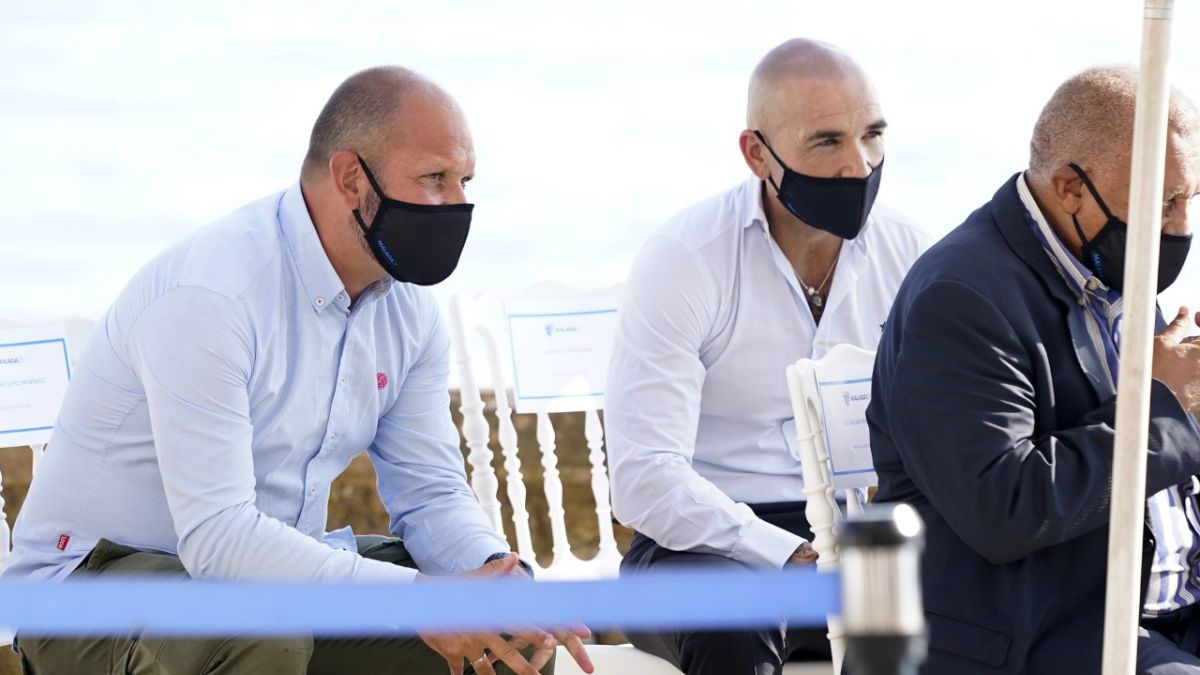 Many fans ask the million dollar question. Is it possible that Amrabat can sign for Málaga? The international striker for Morocco played between 2014 and 2016 in the La Rosaleda team and was always in love with the Costa del Sol. But one thing is good intentions or another, reality.
Nordim Amrabat put himself within range of Málaga after ending his contract with Al Nasr of Saudi Arabia in a statement where the Moroccan-Dutchman where the Moroccan-Dutchman let himself be loved. "I have an option in Spain, one of my old loves, but they play in the Second Division." Those 'old loves' are Málaga and Leganés. What if. Málaga spoke with their former player.
But Manolo Gaspar, the Malaguista sports director, knows that it is an "impossible" operation. Amrabat has other offers such as Feyenoord or even the aforementioned Al Nasr where he charges no less than four million euros net, which is said quickly. Assuming that he accepts to collect the minimum salary of the Second Division, just over 80,000 euros, LaLiga would have to check it and verify it based on its economic criteria. For his purposes he would compute considerably more. Conclusion, it is mission impossible for this 34-year-old player to return to Malaga.
Brandon and Dani Martín
Moreover, Málaga continues with its planning and preparation of the squad. Of all the fronts that Manolo Gaspar has open, the clearest seem to be those of Brandon Thomas and Dani Martín. The Mallorcan striker continues to try to reach an agreement to terminate his contract with Osasuna and has conveyed that his first option is to come to La Rosaleda. Dani Martín remains focused with Betis in Switzerland and the talks point to the possibility of a loan. Dani Martín is the fourth goalkeeper in tough competition with Rui Silva, Claudio Bravo and Joel.
Photos from as.com