Amine Noua: from Asvel to MoraBanc Andorra
The French power forward (24 years and 2.02 meters) lands from Tony Parker's team with which he played the Euroleague. Sign for two seasons.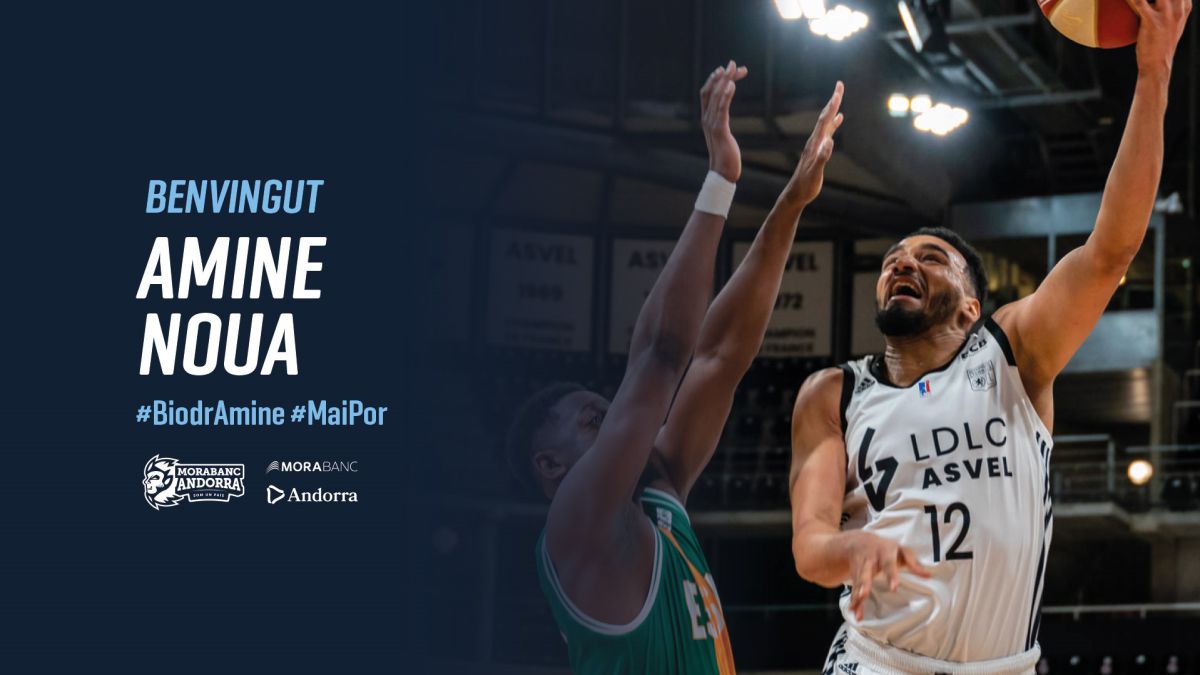 The French power forward Amine Noua, 24 years old and 2.02, has signed a contract for the next two seasons with Morabanc Andorra and becomes the second incorporation of the Ibon Navarro team, after that of Conor Morgan.
Amine Noua, champion of three French leagues and two French Cups with Asvel Villeurbanne -which has Tony Parker as owner-, debuted with his hometown club in 2016 when he was only 19 years old. In 2018 he had his best season with 11 points and 4.7 rebounds in 32 games. He signed up for the NBA draft, but dropped out before the deadline.
In his last season at Asvel Villeurbanne, he played 20 minutes per game with 11 points and 43% from 3-pointers and 3.5 rebounds for a PIR of 11. In the Euroleague, his numbers dropped and he added 28 games, 15 minutes on average and 5 points and a PIR of 5.1.
"Noua is a complete power forward who dominates all facets of the game in his area. He has personality and confidence that still leaves a lot of room for improvement and progression. It will be good if he can do it with us," said Francesc Solana, the sports director of MoraBanc Andorra.
Noua is a French international and in 2015 he was chosen as the best pivot wing of the prestigious Hospitalet de Llobregat tournament. In 2017 he won the bronze medal in the European Under-20 and was included in the All Tournament.
MoraBanc Andorra Squad
The new signing of MoraBanc is added to a squad already made up of Clevin Hannah, Sergi García, Guille Colom, Oriol Paulí, David Jelínek, the injured 'Tyson' Pérez, Nacho Llovet, 'Tunde' Olumuyiwa, Moussa Diagne and the first signing Conor Morgan (Joventut Badalona). MoraBanc has yet to close the incorporation of a guard and a forward.
Photos from as.com