The Asturian, satisfied with the progress of the car's direction: "From Monaco we made changes and now I'm enjoying it more".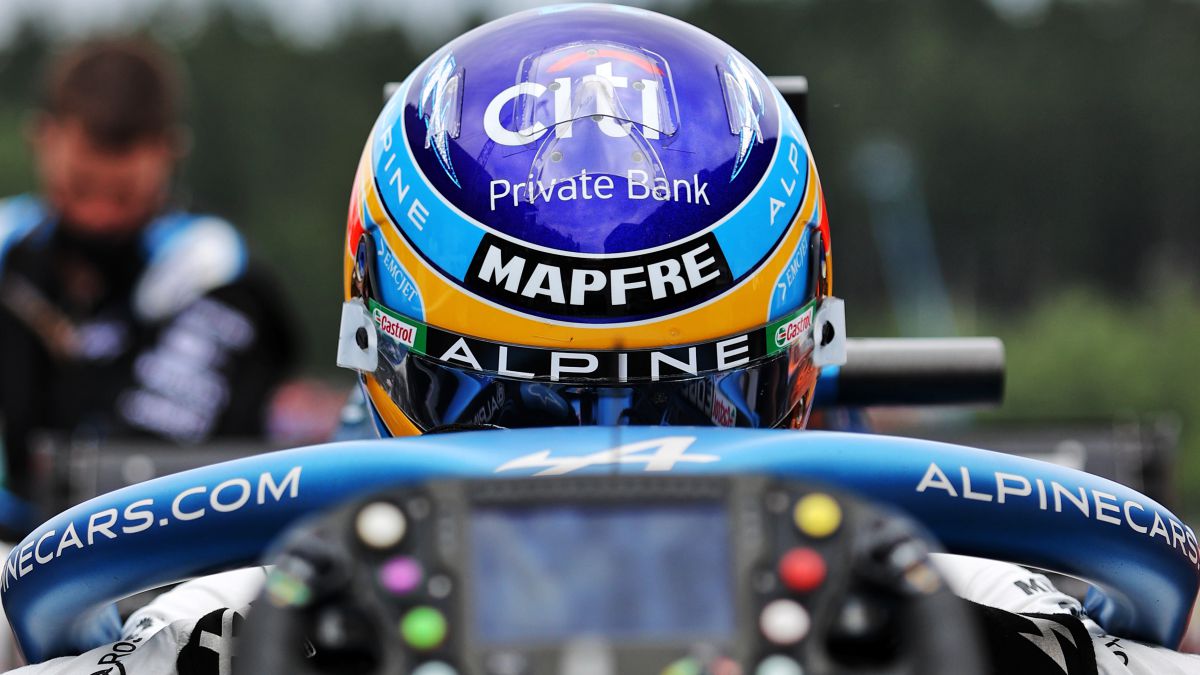 When entering a roundabout and turning the wheel, one expects the steering to stiffen as a function of speed. If you have overlooked a speed limit and the curve is tight, the tires may faint and give a scare. And once the moment of maximum pressure on the wheels is exceeded, that same direction will soften and will recover, little by little, the original straight position. That, at 50 or 60 kilometers per hour, is important to drive safely and confidently. At 330 kilometers per hour, it is essential to extract benefits and be fully competitive on a Formula car 1.
Fernando Alonso encountered some inconveniences in his first kilometers with the Alpine A521. As AS reported, the steering configuration and type of assistance followed new concepts for the 39-year-old Asturian, perhaps inherited from the guidelines of Kimi Raikkonen in his Lotus years. Alonso's comments to the team to try to simplify that philosophy were heard and through assistance, the problem has been alleviated, although it will not be fully resolved until at least next year, with a new car.
The two-time champion recently commented to the media about his impressions in that section: "When driving, I have encountered new challenges, not because of the return to Formula 1 but more specific to the team. Renault, historically, has evolved in recent years towards a configuration power steering and front suspension that give you certain sensations in the hands, at the wheel, which I am not used to. Or perhaps McLaren, in recent years, had evolved towards another philosophy. It is a bit what happens to Ricciardo in the opposite direction. " The Australian is struggling in his first McLaren races as Norris has three podium finishes.
"That lack of 'feeling' still did not allow us to fully enjoy the sensations of the car, it did not give all the information about the grip the car had on the front end. But from Monaco and Baku we made changes and I am enjoying more . In the first classification of Austria it was fantastic to drive the car with little fuel and the second would have been even better. Looking forward to Silverstone, which is another fast corner circuit where it will be fantastic to drive with this level of charge aerodynamics, "says Alonso now. Eleventh march in the World Cup rankings after nine grands prix with sixth place from Azerbaijan as the best result so far.
Photos from as.com