The Asturian celebrates 40 years in Hungary, where he achieved his first victory and the last podium. "With him, age is just a number," they say on his team.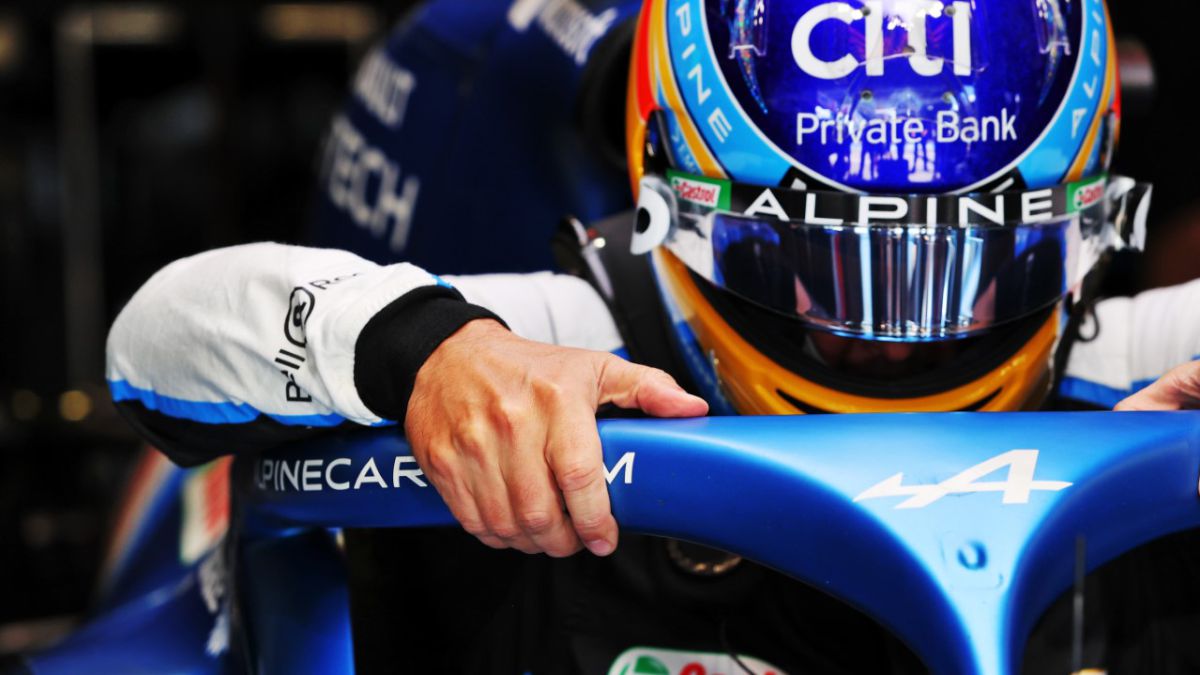 Fernando Alonso says that if he appears "shaved and dark" by the Hungaroring, "no one will ask about his age." There has been talk for months, perhaps as a recurring theme, about the difficulties posed by returning to F1 after two years of hiatus and without being in his twenties, like some of his rivals on the grid. This Thursday the Asturian celebrates his 40th birthday in Hungary, on the scene of his first victory (18 years ago, in 2003) and some of his best performances in this sport. He warns that there will be no special plans, "40 is a number." "I will eat cake and apart from that it will be a normal weekend. Whatever the passport says," he ditch, smiling.
The two-time Spanish champion will face his 323rd World Cup Grand Prix this Sunday, precisely the one that will equal him with Barrichello, second all-time behind a 41-year-old Raikkonen who has 340, and continues. With two titles, 32 victories, 22 pole positions and 97 podium finishes in the World Cup, the last great successes of the Oviedo driver in F1 are too far away. He won the 2013 Spanish GP, took the podium in Hungary 2014. His cars since then, those insufficient McLaren Hondas, and now this humble Alpine A521, do not allow dreaming of an occasional top-3 to be realistic these days.
But there is room for improvement: Alonso returned to the World Cup because the 2022 rule change will allow the order of the grid to be reset and his team aspires to fight for victories and podiums next year in a less unbalanced scenario. The individual level of the driver offers no doubts: he adapted in record time to this year's car with hardly any official tests; he has scored points in the last five races in a row (only he and Norris have done it); He is comfortably ahead of his teammate, Ocon; and has left performances to match its cache with a three-place comeback in the final two laps at Baku or a lap with six overtakings in the F1 Sprint at Silverstone. He is eleventh in the standings and nearly doubles his garage neighbor's points.
Several versions of Fernando remain for posterity. The young man who changed the paradigm of F1 with his two World Cups at Renault against Schumacher, the fighter at McLaren and Ferrari who stayed at the gates of another three crowns, the one who took a step back without the right tools. Also, in recent years, the one who twice won the 24H of Endurance (2018 and 2019), the World Endurance and the 24H of Daytona, and tried his luck in the Indy 500 and in the 2020 Dakar, bordering on a stage win .
But his place was always F1 and in the Gran Circo Alonso remains for a while. "Next year, in 2022, if everything comes together a little and is tighter, perhaps we can dream more. Not the same. And if it were not like that, it would not be a disappointment either, and I would try to improve and evolve by 2023", commented the pilot recently in an interview with As in which he assured: "Surely it will be here in 2024". When they read that title, some members of the Alpine team asked this medium for the context of the statement. Then they celebrated: "Did he really say that? No wonder. With him, age is just a number."
Photos from as.com