Alonso's recipe to improve sprinting
The Asturian proposes a classification "with only one attempt" on Friday. "If the fans are having fun that's good news," says Sainz of the format.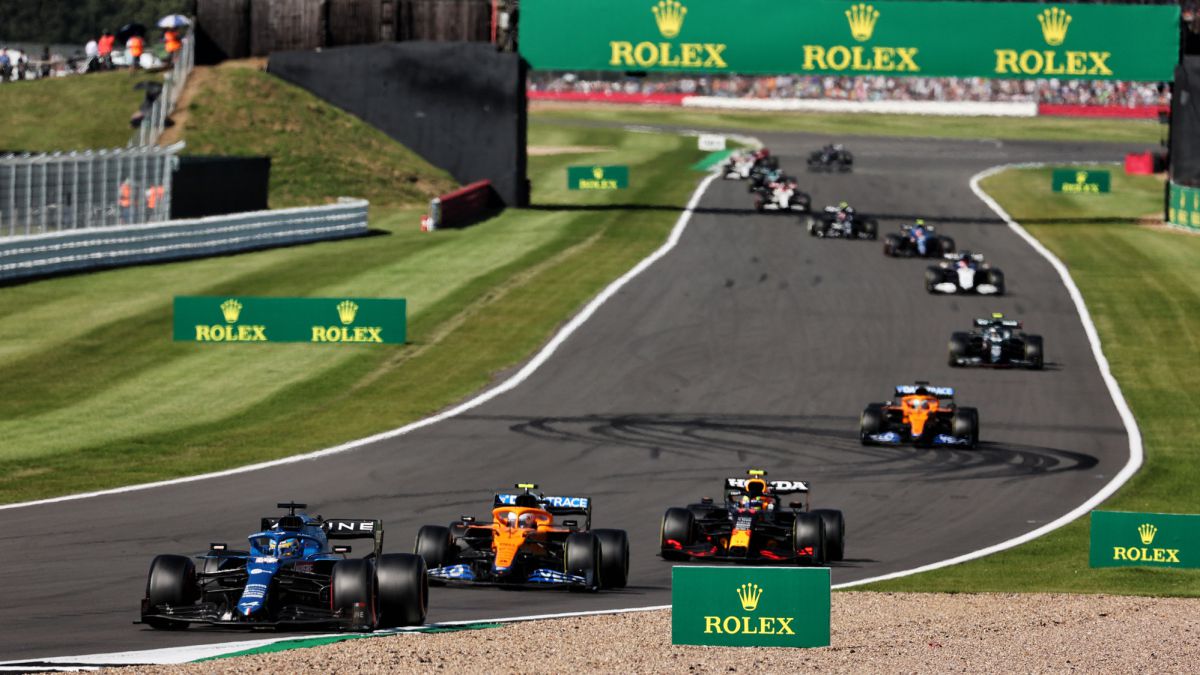 The Clash of the Titans at Silverstone overshadowed, in part, what was to be the grand prix of the sprint event. With so much news tension on Sunday, some forgot that the day before the first qualifying race of Formula 1 was held with a successful balance: there were overtaking and excitement and the usual protagonists, Verstappen and Hamilton, also gave space to other drivers with single-seaters humbler who maximized their chances: Alonso overtook six cars in one lap and climbed from eleventh to seventh, a position he successfully defended in the Sunday race.
The Asturian was the great animator of the sprint and also one of the main beneficiaries of a format that rewards the 'carreristas'. "It was sensational, for this I pay a ticket every day," said Ross Brawn, F1 sporting director; and Toto Wolff, from Mercedes, acknowledged that it was "a lot of fun" to follow the career of the two-time Spanish champion.
What did Alonso think of the introduction of the sprint? "I like the format, we have three days of action. Friday (qualifying), Saturday (sprint) and Sunday (race). Last year when I watched the races on TV from home, Friday didn't mean much. Long runs are very important for pilots and engineers, but not for people who follow it from home. I think we can keep this format ".
However, it provides a recipe that could improve the weekends in which the qualifying race is applied. Alonso defends those one-lap qualifications that dictated the order of the grid until 2006 because with so many attempts in Q1, Q2 and Q3, any driver has time to adapt to the track conditions. "If anything, I would suggest that there be more spicy on Fridays. One set of tires and one try for each. That gives the same chances to all the drivers, it is not unfair and it is not necessary to reverse the natural order. to each one, maybe something will change. "
"We already saw on Friday at Silverstone that with six attempts, and six sets of tires, we always finished in the order that marks the performance of our car, as in any classification. Perhaps that change would bring even better qualifying races when one of the better cars is not in the right place, "he explains.
As also consulted Carlos Sainz for his impressions of the F1 Sprint weekend and the Madrid native thinks about the feedback from the fans: "It is for the fans, let them judge, it is a format created so that they can have more fun from home. If so, it is good news. "

Photos from as.com