Alocen, close contact with a positive, does not travel to Las Vegas
The team travels to Las Vegas today without the Madrid base and with 14 players plus Juancho, who makes the most of his options to be in the Games.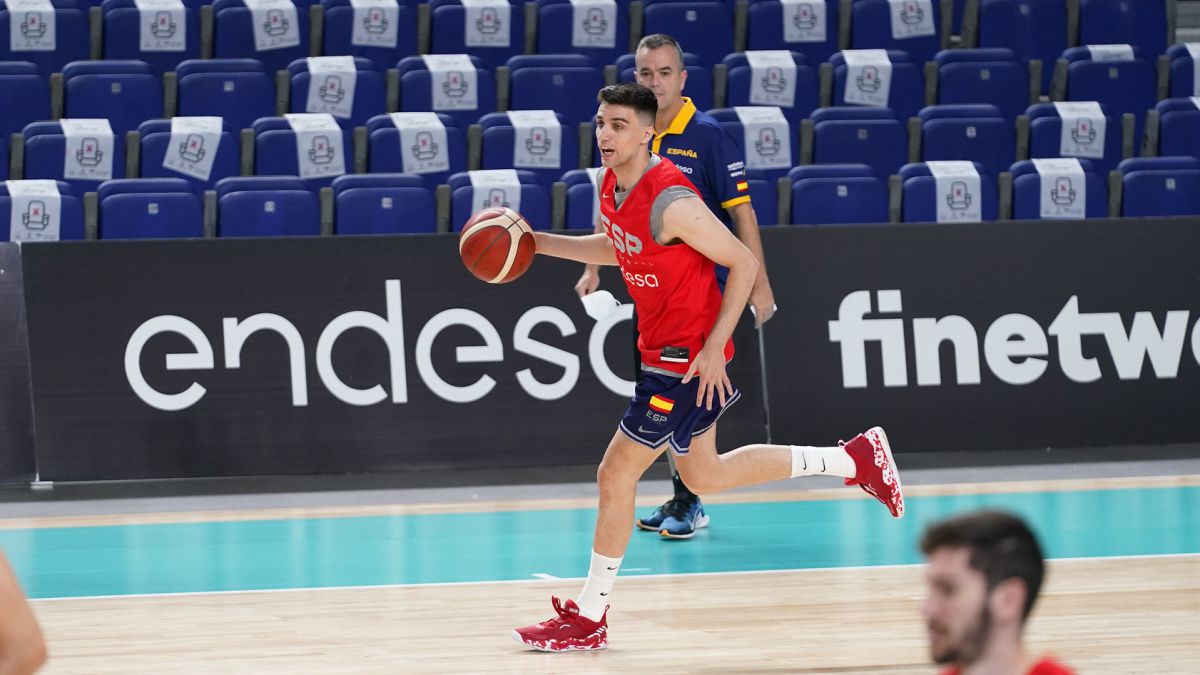 Carlos Alocén falls down at the last minute of the trip to Las Vegas, so his Olympic dream finally vanishes. The Zaragoza base of Real Madrid is in close contact with a positive for COVID-19, so that he will have to remain isolated and there was no material time before the trip to the United States to verify through the corresponding PCR that he had not been infected.
Alocén already had very little chance of being on the final list, so the FEB complied with the protocols and the point guard stayed in Madrid. So, 15 players travel to Las Vegas today. Theoretically, there are 14 plus one, Juancho Hernangómez, who has "remote" options according to the coach, Sergio Scariolo. However, the player, who is much better on his left shoulder, wants to be checked by the Minnesota Timberwolves doctors and try to force himself to be in the Olympics.
The expedition of the Selection will land around 2:30 p.m. local time in Las Vegas (Nevada) and will stay at the Mandalay Bay hotel. This Friday he will train at the COX Pavilion and on Saturday, at the Michelob Arena. On Sunday he will play at 6:00 p.m. (3:00 a.m. in Spain) against the United States at the Michelob Arena. After a day off in Las Vegas, he will fly to Tokyo via Dallas on July 20 and arrive in Japan on July 21, five days before his debut against Argentina at the Saitama Arena.

Photos from as.com