Alocén and Jaime Pradilla are erased from the next draft
The two Spaniards will not be at the July 29 meeting as they have withdrawn their candidacy. They can do it because they are under 22 years old.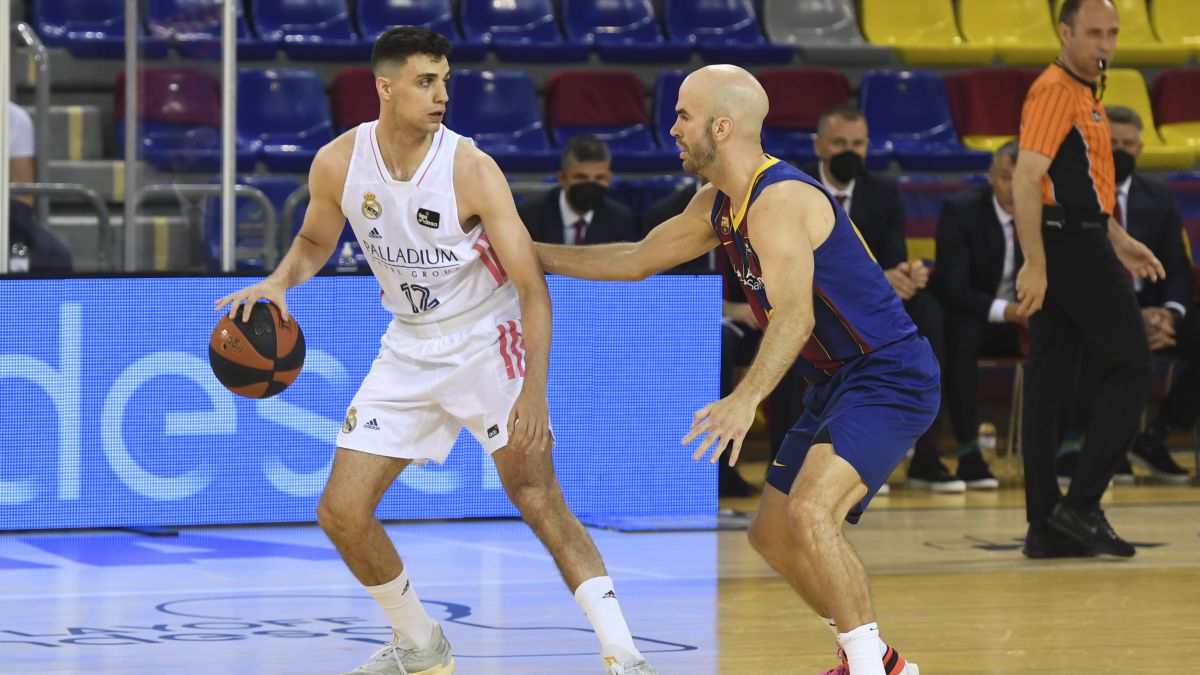 Carlos Alocén, base of Real Madrid, who will face his second in white next season sharing a position with Thomas Heurtel and Nigel Williams-Goss, has decided to withdraw his candidacy from the NBA draft (the deadline to do so was this Monday, July 19 ), as reported by Jonathan Givony of ESPN.
Any player who has voluntarily submitted may withdraw his candidacy if he turns 21 or younger in the calendar year. Alocén is 20 (he was born on December 30, 2020) and in 2021 he will be automatically eligible by age. This campaign, the first under Laso's command, he averaged 4.7 points and 2 assists in the ACB and 3.9 goals and 2.3 passes in 13:24 in the Euroleague.
He is not the only Spanish player who has decided to withdraw from the draft to be held on July 29, as reported by Efe, Valencia Basket pivot Jaime Pradilla (2.05 m and 20 years), who being from 2001 next year he could still volunteer. Pradilla will now live his second season with the taronja team after being signed from Casademont Zaragoza last summer.
While waiting for the official announcement of who is retiring and who is continuing, other players linked to Spanish teams had submitted their candidacy when they were under 22 years old: Usman Garuba (Real Madrid), Joel Parra (Joventut), Ibou Badji (Barça), Ziga Samar (Fuenlabrada), Pavel Savkov (Baskonia), Vinicius da Silva (CB Prat), Biram Faye (Girona), Jovan Kljajic (Bilbao), Zsombor Maronka (Joventut), Tomas Pavelka (Castello) and Franger Pirela (CBA).
Photos from as.com