Álex Domínguez, one more under the command of Pepe Mel
The Barcelona goalkeeper overcomes COVID-19 and returns to the Las Palmas routine. He misses the Olympics due to having contracted the virus.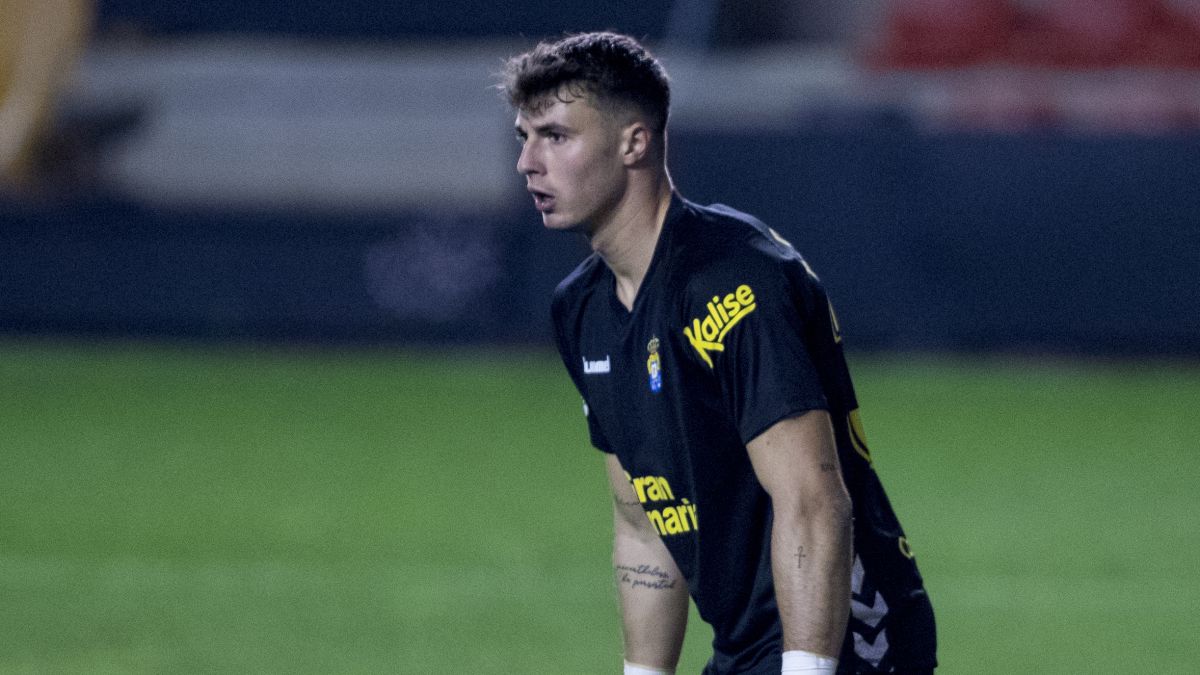 Good news in the goal of the yellow team with Álex Domínguez returning to training shortly, who this Friday passed the relevant medical examination. Bad luck caused the goalkeeper to contract the virus eleven days ago and miss the Olympics.
The ordeal is over for Catalan goalkeeper Álex Domínguez after a turbulent summer. The young footballer, 22, had the misfortune eleven days ago to come across COVID-19 on his vacation in Ibiza something that, just the same day he received the great news of being included in the Tokyo Olympics, he made him stay out of the call by jumping his positive.
Now, after being quarantined and testing negative, he is back in Gran Canaria, since last Thursday night, to get in tune with UD Las Palmas with the aim of fighting for a position he lost in the last league stage. In this way, he will share the preseason with Raúl Fernández, Álvaro Valles and the goal of the subsidiary Alfonso Liceras.
It must be taken into account that the yellow team now has three goalkeepers that, in theory, anyone could start, so they must win the position during this preparation period, since a possible transfer is not ruled out, especially in the cases of Valles or of Domínguez himself.
Photos from as.com