Aldair Fuentes knocks on the door in his second year
The Peruvian faces a key second season at Fuenlabrada. Injuries and inexperience took their toll last season.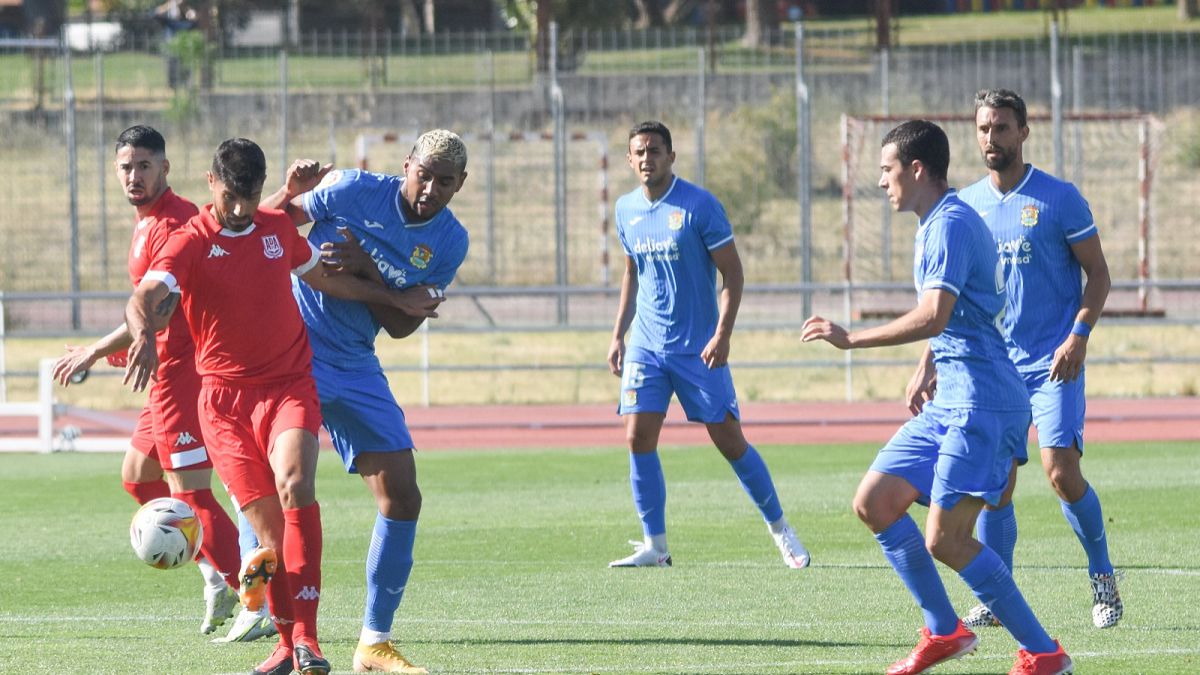 The members of Fuenlabrada have been immersed in their preseason for ten days where one name tries to stand out above all: Aldair Fuentes. The Peruvian, who arrived last summer surrounded by great illusion, could not leave details of his quality in a season that was weighed down by adapting to a new life and injuries.
Aldair has in 2021-22 the opportunity to demonstrate the level that made him captain and leader of Alianza de Lima, one of the most important clubs in Peru. The azulón team, for its part, would add to its objective of permanence a pillar in the center of the field, which will possibly be rebuilt almost in its entirety, and a threat in the air game.For this reason, the Peruvian is one more from the first day of preseason, thus adding the preparation that he could barely enjoy last season when his signing was announced with the competition already started (September 4). In addition, he saw how his scoring account with the Fuenlabrada shirt was inaugurated with his goal in the friendly against Alcorcón, finishing after a corner thrown by Iribas in a ball that was loose in the area.
Fuenlabrada has always been patient with Aldair, they know how complicated this adaptation period is, so no transfer or sale is foreseen. However, the Peruvian knocks on Oltra's door seeking to be important in the future of Fuenlabrada.
Photos from as.com