Torrens, well escorted by Maite Cazorla and María Conde, leads a restorative victory with France but with a bad ending: Ouviña was injured.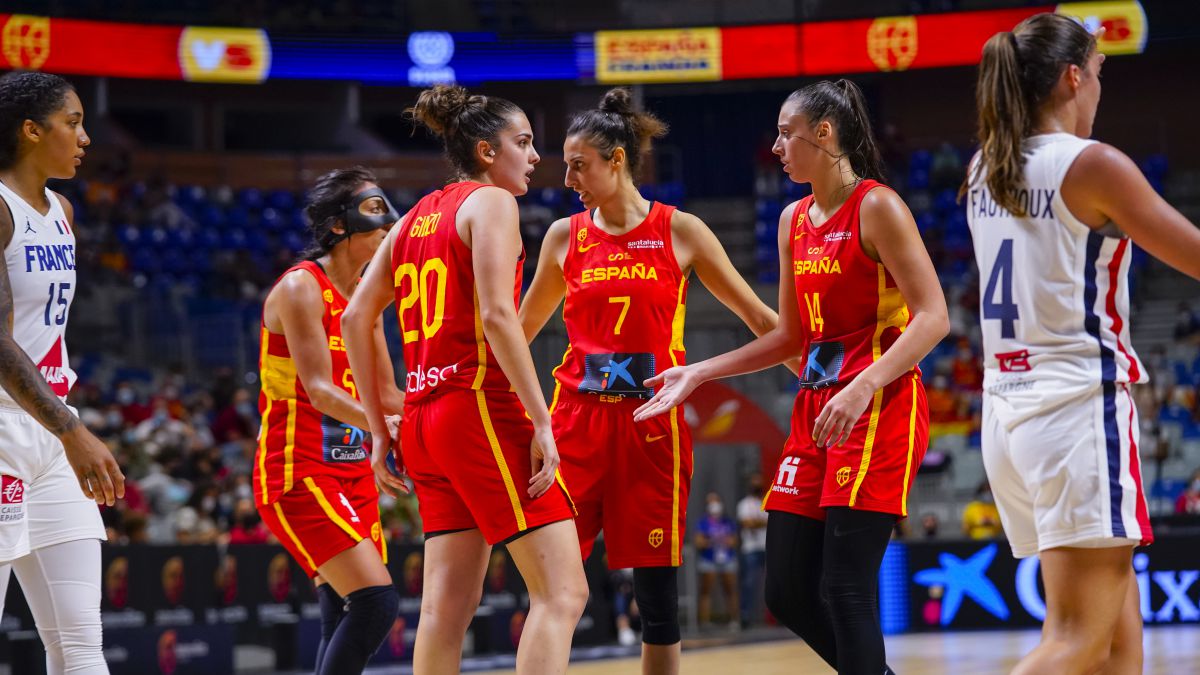 Caged as she was unable to play the Eurobasket, Alba ate the wood of Martín Carpena. The Torrens vitamin, "our Gasol", Lucas Mondelo has once said, is May water for the National Team, which gritted its teeth to beat France (72-61) and showed signs of having stood up after the crash that was she got into the Eurobasket and that left her knocked out for a few days. But some Games are too much to be lamenting. Cristina Ouviña knows it well, who was injured in the third quarter in a disturbing image.
So the machine is up and running again. While waiting for Ndour, with a few days off; to Laura Gil and Silvia Domínguez, the National Team looks in the mirror and scrutinizes what things they did wrong in the Eurobasket so as not to repeat mistakes. And he intends to rearm his morale in these two weeks until his debut against Korea on the 26th. Without a doubt, against France he succeeded.
The double confrontation against France is a good touchstone. Number five in the FIBA ranking, it is a team with height, which took advantage of Ndour's absence to dominate with Miyem in the first half, but also knew how to run in beautiful transitions with Johannes. The Selection explores more arguments than Alba Torrens. For example, the dynamic María Conde, who with a good discharge in the third quarter put Spain ahead after long minutes behind on the scoreboard. Raquel Carrera also hurt with a good first pass from the high post that allowed her some big baskets. And Maite Cazorla played with presence and personality.
A Spain was seen leagues that it needed more the victory to reaffirm itself and begin to believe again heading to Tokyo. He gritted his teeth in defense in the last quarter (there Queralt Casas, a warrior, assumes a leading role that is contagious) and, although Alba showed some signs of fatigue, she continued to punish France and opened a small gap (53-47) that was consolidating .
A triple by Maite Cazorla (70-59) finished the game with two minutes remaining. A restorative victory, which, even in a friendly, represents many things for Spain after the last two defeats against Serbia and Russia in Valencia. At the stroke of midnight, the Mondelo girls got a standing ovation to the chords of Sweet Caroline. But someone was not happy. Cristina Ouviña ended up injured in the right quadriceps, a disturbing news in the middle of the night.

Photos from as.com