Al Thani says he rejected a 450 million euro offer for Málaga
Al Thani has described Malaga's expert appraisal valued at 50.3 million euros as a "joke" and says that the club's rejection of 450 million euros.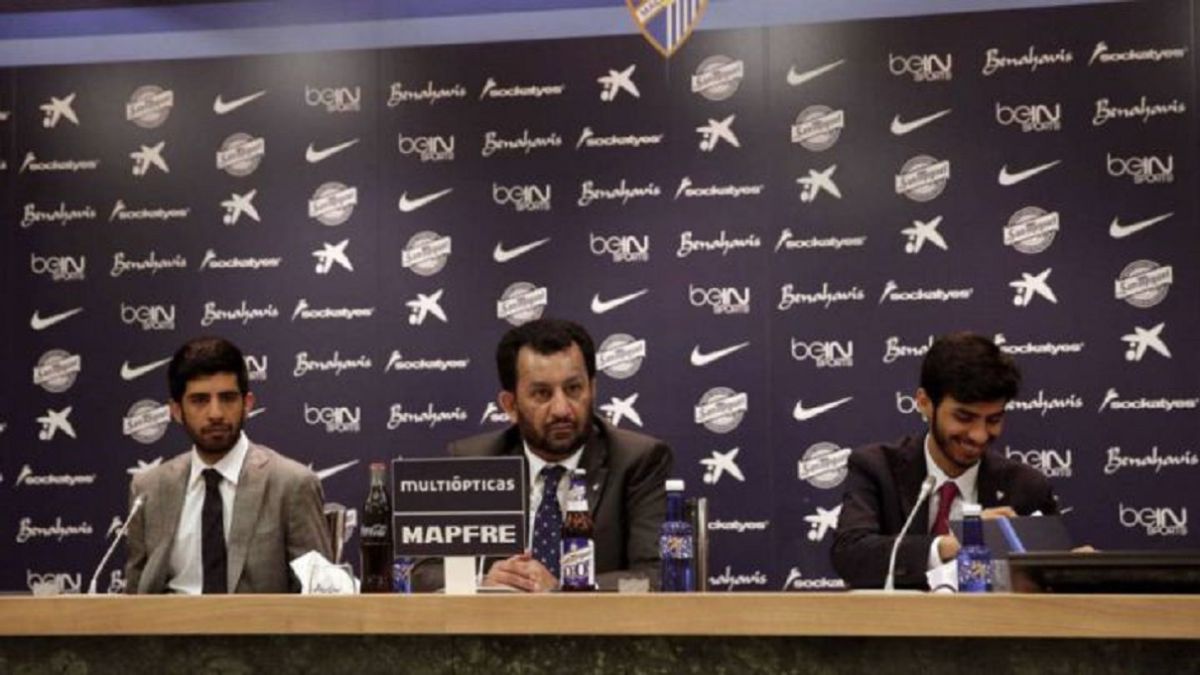 The experts appointed by the judge valued Málaga at 50,338,940 euros. An amount that can vary depending on the debts that may exist because the work in this regard will be extended for two more months. The experts are Victoria Olivia Tortello and Salvador Pedraza.
The reactions have not been long in coming. On the one hand, the Association of Small Shareholders (APA) immediately submitted a letter to the 14th court of Malaga requesting an explanation regarding the aforementioned amount. Francisco Valverde, the APA lawyer was able to speak with the judicial administrator, José María Muñoz. And both were surprised by such a high valuation. Provided a comparison of the value of other teams such as Cádiz, Levante or Zaragoza as reflected in the Ser Chain.
But they have not been the only reactions. Abdullah Al Thani expressed his opinion through his Twitter account describing the aforementioned 50.3 million euro valuation as "a great joke". In this communication bridge used by the Qatari, he also made the following comment. "I rejected many offers and one of them was for 450 million euros."
At another point in his presentation he also comments. "I mention it many times and I will say it again: this entity is an integral part of my life. I hope everyone understands it very well. "
Abdullah Al Tnani was dismissed from his functions as president of Málaga on February 20, 2020 by Judge Mará Ángeles Ruiz, who appointed Muñoz as judicial administrator for an initial period of six months that has been extended until January 2022. Almost two years of judicial intervention in an almost unprecedented event in Spanish soccer.
Since then, Málaga has been plagued by various legal proceedings. On the one hand, the sheikh wants to regain his position of command and control of the entity; On the other hand, the hotel company BlueBay has recognized control of 49% of the property of Al Thani (approximately 47% of the club) and ultimately the judicial administration is working to see if the conditions can be met in the medium term for it to occur. a capital increase.
At the moment we are still waiting for it to be possible to have the credit line, 8.6 million euros to be repaid in an extendable year, essential to increase the salary limit.
Photos from as.com