Akieme is already owned by Almería
The rojiblanco club formalizes the purchase of the Spanish-Equatorial Guinean and that of Morlanes, who returns to Villarreal after exercising the buyback option.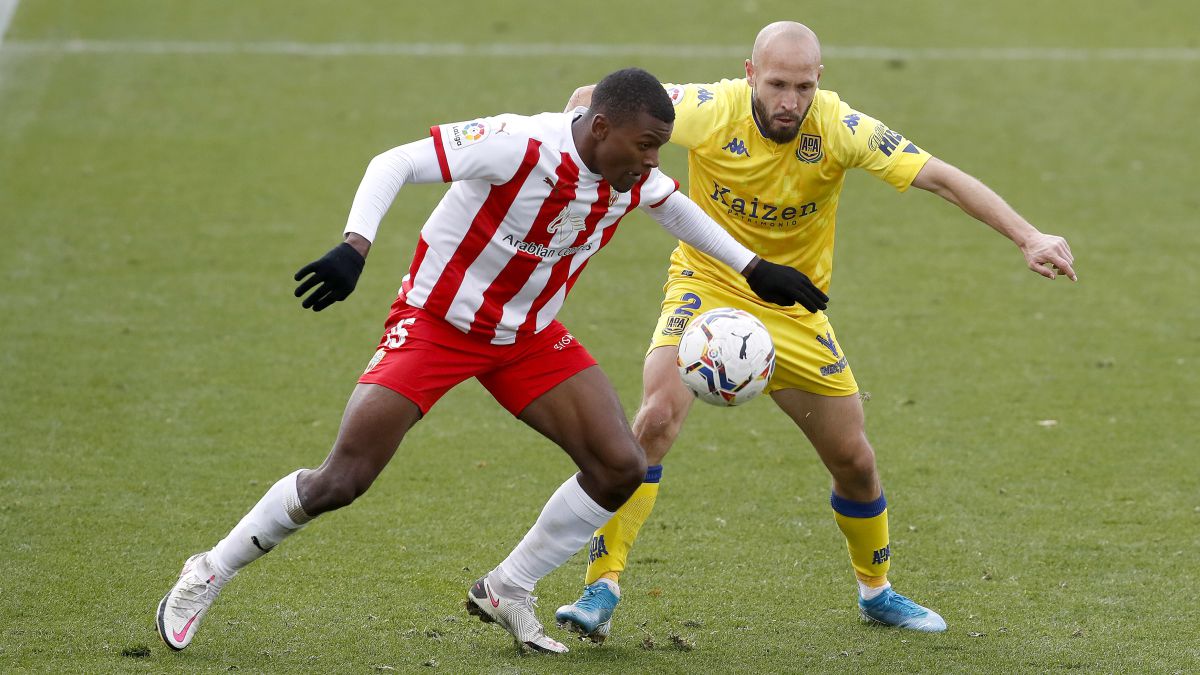 The Almería moves again. After a few weeks off without announcing the rojiblanco club movements in the form of entries and arrivals, after the elimination of Spain in the Eurocup, with what this means at the level of sporting interest, the UDA has made official the purchases by Akieme and Morlanes. At noon, after the handy midfielder said goodbye to the Almeria fans in a letter published on social networks, the Indálica entity confirmed that he had executed the purchase option he had for him, Villarreal exercising the repurchase, since Unai Emery he wants me to do the preseason with the yellow first team.
Thus, it is ruled out that Morlanes can return (at least this season) to the Mediterranean in the form of a loan. Of course, Almería takes around one million euros for one of the most prominent footballers of the past year. Morlanes has participated in 2,967 minutes among the 38 games he has played as a rojiblanco (33 of them as a starter), 35 in the regular phase, both in the promotion and one in the Cup, scoring a goal (the one he made in the discount at Leganés at home). Now he is looking to gain a foothold in Emery's team after the dozen games he played for the yellow first team in 18-19 and the nine in 19-20.
After making the departure of Morlanes official, Almería also confirmed that Akieme has been owned as it happened with Samu Costa. The Almeria entity has executed the purchase option to Barcelona and the Equatorial-Guinean side signs a five-year contract, the longest possible. Akieme has been another of the fixtures for both José Gomes and Rubi, having participated in 34 matches in the regular phase (31 as a starter), two in the promotion and four cupbearers. The defender also saw the door, in Lugo and against Las Palmas.
The other proper name for Atletico Wednesday is Schettine, who will not continue in the Almeria discipline. Soccer Sport International, his representative agency, has made it official that the forward stops at Vizela, the second Portuguese. The Brazilian landed in the winter window to dose Sadiq, having a star and poor performance. He barely played 77 minutes, divided into seven games that came off the bench, without scoring any goals.

Photos from as.com