Acosta: "Studying Márquez has helped me improve my driving"
The outstanding Moto3 leader praised the figure of the ilerdense, but avoided all comparisons with him: "He is Marc and I am Pedro, we are different."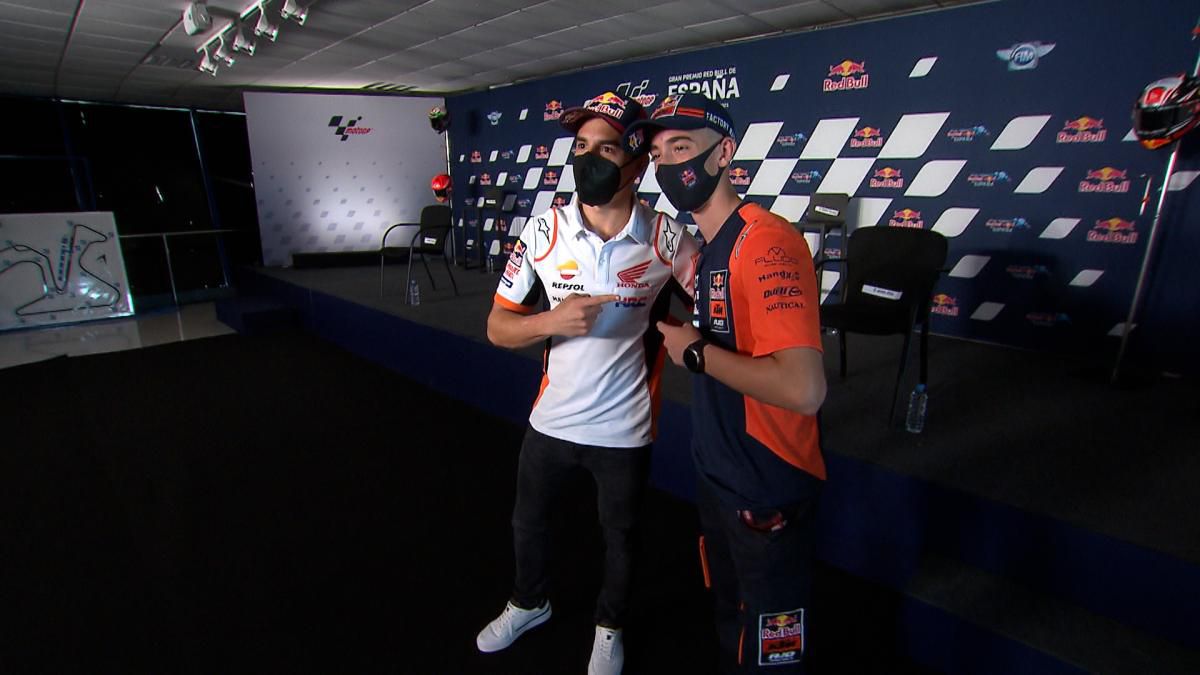 The irruption of Pedro Acosta in the Moto3 World Championship has not left anyone indifferent. El Tiburon de Mazarrón has signed one of the best World Cup starts in the history of motorcycling, which has led him to be the outstanding leader of the category with 48 points ahead of the second. And the most surprising of all, is that he has achieved it with only 16 years, for two months 17.
Of all this and more, Pedro has spoken in an interview published in the English magazine MCN Sport. As in all cases of premature geniuses in sport, comparisons with the greatest are unavoidable. Asked about the similarities on the track with Marc Márquez, the Murcian is clear: "He is Marc and I am Pedro, we are different."However, he acknowledged that "he would take everything from Márquez because when he wins he is superior, he has something different from the rest. You could already see in 125cc that he was riding different from the others. He would take 90 percent of Marc's things and 10 percent of the show. Stoner and Schwantz. "The latter also stood out as his reference on the track:" He was always my father's idol, I have seen many of his races with him, over and over again… As a child, he always wore # 34 on my bikes ".On his chances of winning the title this season, he confessed that "I did not have this goal when we started, but whatever comes, welcome. If we continue working as we have done now and I continue to have fun on the bike, perhaps at the end of the year I can fight for We have to think about the present, race by race, otherwise we risk becoming uncompetitive "he concluded, with both feet firmly planted on the asphalt.
Photos from as.com