Achraf starts like a plane
The Parisian team had no difficulties to defeat the modest Le Mans 4-0 and the former Madrid was one of the most prominent. Ramos did not enter the call finally.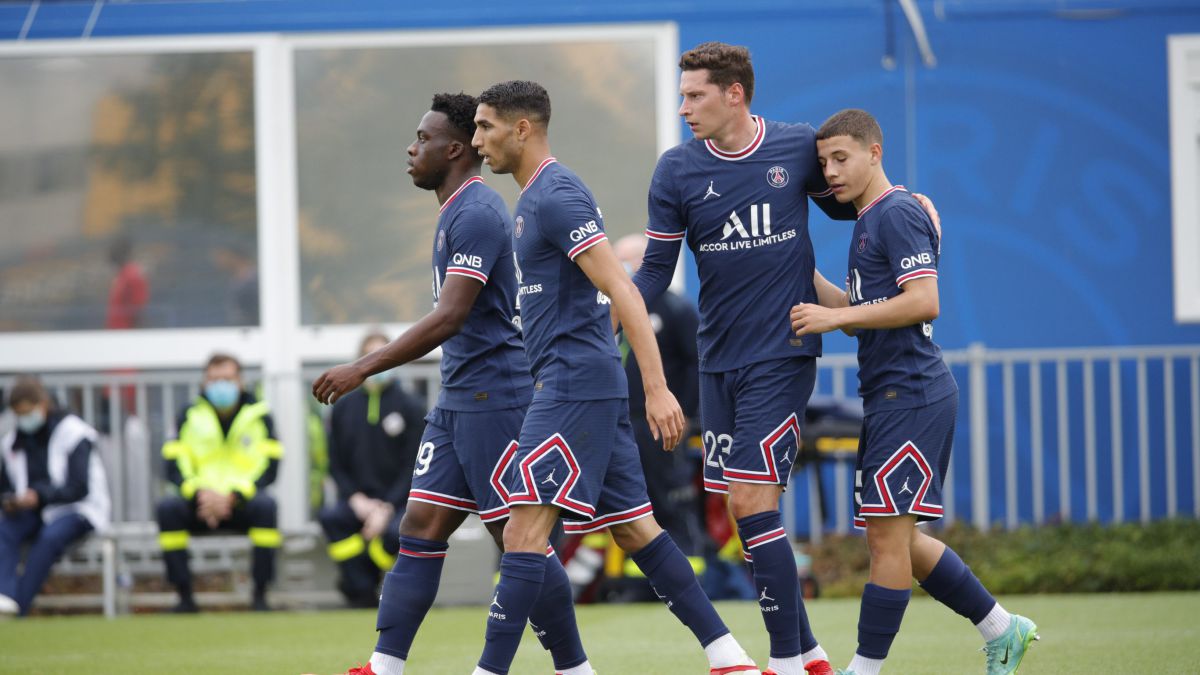 PSG started the preseason with a comfortable 4-0 win over Le Mans. The Parisian team played a fairly complete game in general, despite not having the majority of the starters. Mauro Icardi put Pochettino's team ahead with a header and the young Gharbi, 17, made it 2-0 and Fadiga and Xavi Simons finished the game at the end.
PSG faced their first preseason match at an unusual time (11 a.m.) and on atypical terrain, as Pochettino's men did so at the Camp des Loges, the club's training ground, and against Le Mans, the team by National. The Argentine coach brought out an eleven full of homegrown players and unusual players with the main novelty of Achraf, who was from the game today, quite the opposite of Ramos, who did not enter the call despite the fact that L'Equipe gave him as headline today
The first half was a mere formality for PSG. Despite the difference in level, Le Mans tried to take possession from Pochettino's men, who were slow to enter the match, but needed two isolated plays to go ahead at halftime. The first goal of the Parisian preseason was scored by Icardi, who many place outside the French capital in the summer and who took advantage of an error by the Le Mans goalkeeper, Patron, to score with a header. The highlight of the first act was Achraf's depth, immeasurable on the right wing and a headache for the rival defense.
The Moroccan international, in fact, made PSG's 2-0 home mark with a move. He started in his own field, joined the attack with inordinate speed and assisted the young Ismael Gharbi, 17, to score his first goal with the Parisian team shirt. PSG went 2-0 at halftime, but the difference could have been greater.In the second half, Pochettino decided to bring in more young players such as Xavi Simons or El Chadaille Bitshiabu, a 15-year-old center-back who is one of the youth's biggest projects, and withdrew Draxler, Achraf and Icardi from the field. Le Mans cheered up little by little and enjoyed several clear chances, but poor aim ended up preventing them from reducing the gap. Fadiga, after the assistance of Xavi Simons and Simons himself at the end, ended the match in the final stage.
Photos from as.com