Achraf returns like a plane
The Moroccan winger, who has been absent for two weeks after testing positive for coronavirus, scored the goal of PSG's victory against Orleans.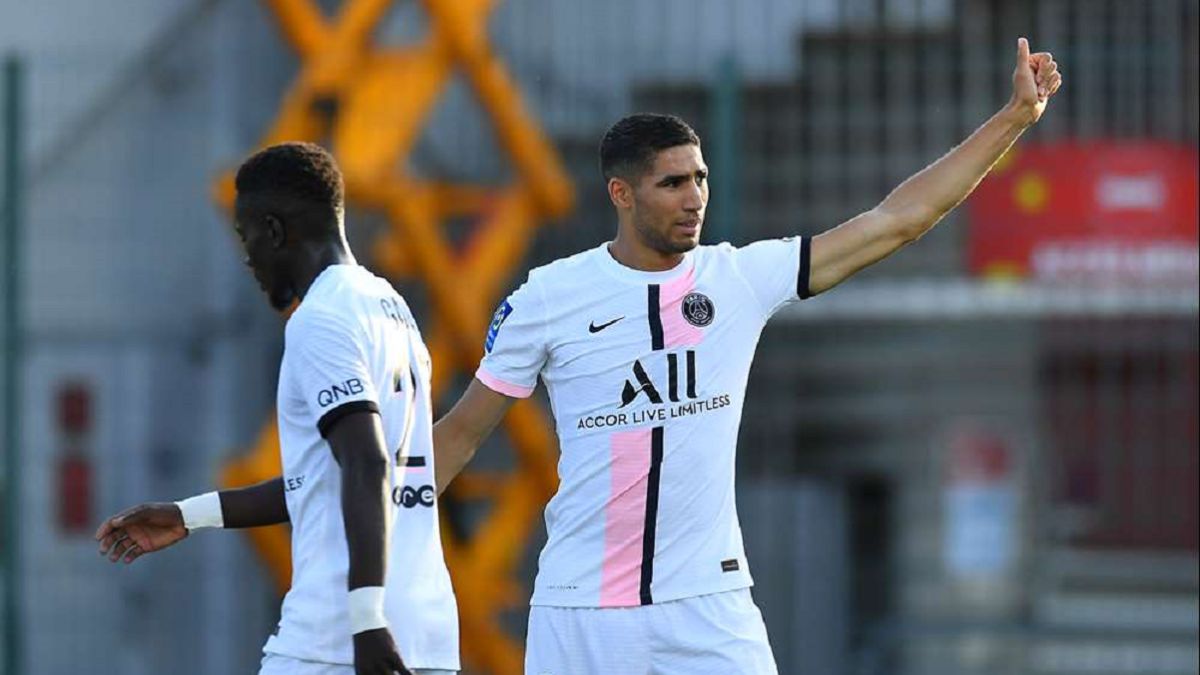 Achraf is back like an airplane. The Moroccan winger, one of the brand-new signings of Paris Saint-Germain in this summer market, returned after two weeks absent due to his positive for coronavirus, and he did it in the best possible way. The former Real Madrid and Inter Milan footballer came off the bench after the break and in the 62nd minute he took advantage of a huge pass from Ander Herrera to score the winning goal for the Parisians.
Pochettino came out in the first half with a mix of substitutes and homegrown players, with Icardi and Draxler as more experienced players. That youth and the difference in quality with the starters made the first half much more equal than expected. In fact, Letellier, the goalkeeper for whom the Argentine coach bet, had to appear on several occasions to save his team before the arrival of a daring Orleans. Soumaré, with a heads up, had the clearest of the first half, but the goalkeeper solved the action wonderfully.
After passing through the changing rooms, Pochettino, who was celebrating his renewal until 2023 as coach of the Parisian team, revolutionized the team with 7 changes. Keylor Navas, Ander Herrera, Diallo or Achraf himself changed the face of their team, which put an end to the offensive joy of his rival and made him retreat. Draxler had the chance to score shortly after the Moroccan debuted as a scorer with his new club, but the visiting goalkeeper ruined the opportunity. Keylor Navas also had his moment of glory, since at the end of the game he made a double stop that served to add another victory. The next test, which will be the last before the start of the season, will be against Sevilla, the French team's most substantial rival of the preseason, where Ramos could debut.
Photos from as.com