A second gives Loeb an advantage
The Frenchman beats Al Attiyah by the minimum in the first 180 km of the Baja after suffering two punctures. Barreda takes Santolino out on motorcycles for a minute.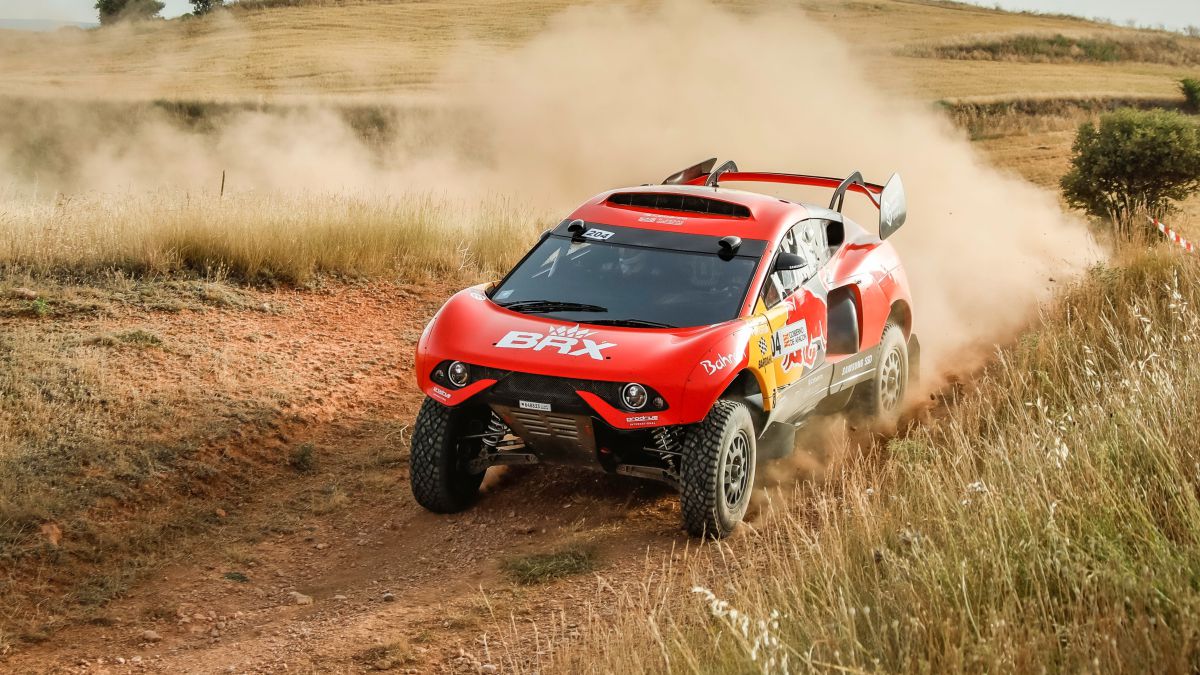 With Sainz and Peterhansel, his two close rivals, focused on the first tests of their brand-new toy, the Audi RS Q e-tron, Al Attiyah may have started as the main favorite in Baja Aragón, but the first day of action on land Aragonese showed that they will have to fight very hard to win against the enemy that has come out. Because the BRX was born with the ambition to be among the best in the discipline and Loeb proved that it can be so by snatching the victory from the Qatari on Friday for a second!The first day of the Baja, fifth round of the Cross Country World Cup, featured a 180-kilometer stage with three timed checkpoints before the finish line, each led by a different rider. Terranova (who would end up retiring due to mechanical problems) and Holowczyc (with Mini's buggy) led in the first two until Loeb took the lead in the third with more than a minute of advantage over Al Attiyah, but then two punctures delayed him and they made him take the win by the minimum.
Ekstrom was third behind them in the Mini 4x4 and Roma broke into the Top 5 behind Al Rajhi just over two minutes behind his French teammate after also suffering a puncture. Nani was not the only Spaniard in the top ten, as we also found Isidre Esteve in tenth place (at 8:19). Further back, 17 minutes from Loeb, Calleja finished. And continuing with the four wheels, in side by side Farrés was second in his class (T4) 20 seconds behind the Portuguese Alexandre Re, while Carlos Checa was tenth to ten minutes.Barreda rules among Spaniards
Among the motorcycles, the two main contenders, Barreda and Santolino, fulfilled their role by occupying the first two places, yes, Honda's did not give Sherco's option to win the stage. Although they started 14 seconds apart, Joan increased her lead over the kilometers until she reached the finish line with 1:16 over Lorenzo. Schareina was third, two minutes behind Castellón ahead of Gonçalves, the only non-Spaniard in the Top 5, and Pedrero. On Saturday, second and last stage with 360 km of special.
Photos from as.com