A final stumble by Loeb gives the victory of the Baja to Al Attiyah
The Frenchman was clearly leading, but had gearbox problems and the victory fell to the Qatari. Barreda prevails on motorcycles.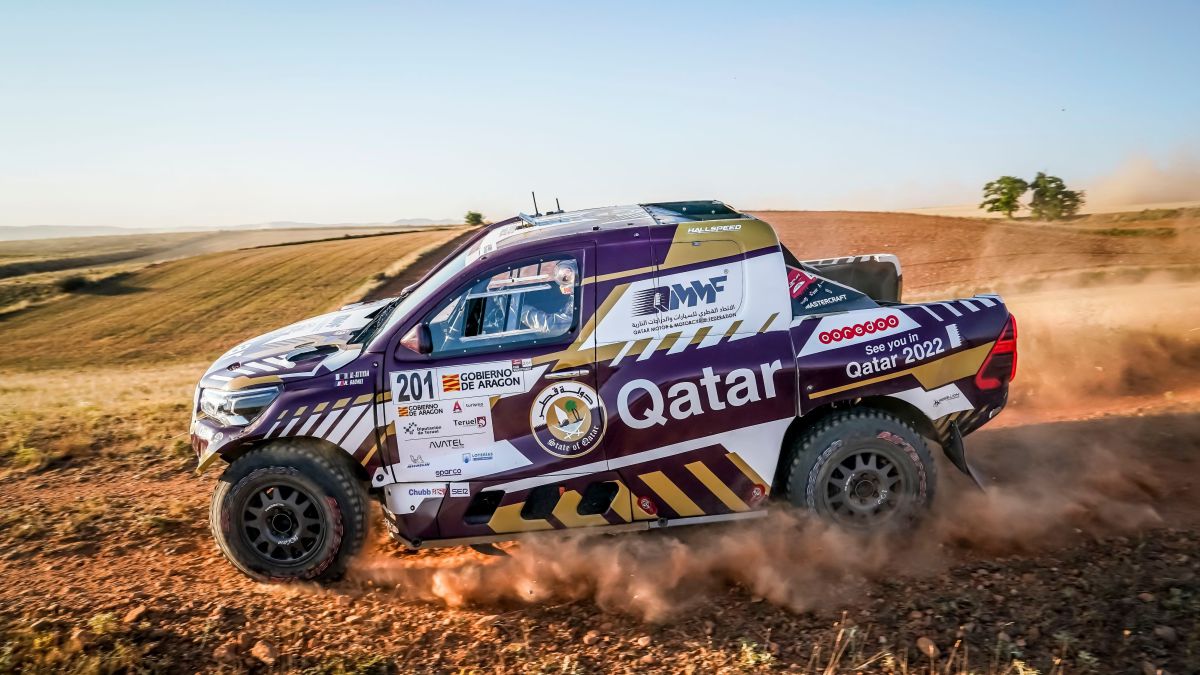 When it comes to racing, you've probably heard many times that you don't have to take anything for granted until you cross the finish line. It sounds like a cliché, and it may be, but it is not said to be said. If not, ask Loeb ... The Frenchman faced the last section of the last Baja Aragón special with enough advantage over Al Attiyah to beat him, but all of a sudden he lost it all and a little more due to gearbox problems of the BRX and the victory fell to the Toyota of the Qatari. The Champion's Luck.
The second and last stage of the Baja was divided into two sections against the clock, one of 112 kilometers (40 less than planned) and another longer of 208. At the end of the first, Nasser rose to the lead by one minute over Seb, which his teammate Terranova beat in the set. However, the Frenchman took the initiative from the first control point of the last stage, leaving his Qatari rival just under three minutes away, but everything went to the end after his stumble and he finished at the finish line at almost 11 minutes of the winner.
A real blow for Loeb, who had plenty of pace to emerge victorious from Aragon, and for BRX, who had to settle for fifth in Rome as the best place. The Catalan was seven minutes behind Al Attiyah and was overtaken by Ekstrom, second with the Mini at 4:40, and the Toyota of Al Rajhi and Reis. A little further back, Isidre Esteve celebrated the 30th anniversary of his debut in the event near the Top 10 by finishing 13th in 28 minutes. Calleja did 17th (40 minutes away) and Farrés was fourth in SxS almost ten minutes behind the winner, Alexandre Re.
Barreda, unrivaled in motorcycles
An interesting two-wheel duel between Barreda and Santolino was presumed, but finally Honda's was unrivaled and won the Baja after also winning the second stage, and with ease. Both started 1:16 apart, but at the end of the first special (the long one in the case of motorcycles), the man from Salamanca lost more than two minutes and dropped over four, in fact, Schareina surpassed him. And after the last special, Barreda maintained his advantage to finish as the winner by 4:43 over the Valencian, second by eight seconds over Santolino. Pedrero won fourth place to Gonçalves.
Photos from as.com