80 million for two signings for Arteta
The 'Mirror' indicates that the Arsenal will try to take control of Ben White and Houssem Aouar. Signings that would add to those of Nuno Tavares and Sambi Lokonga, almost done.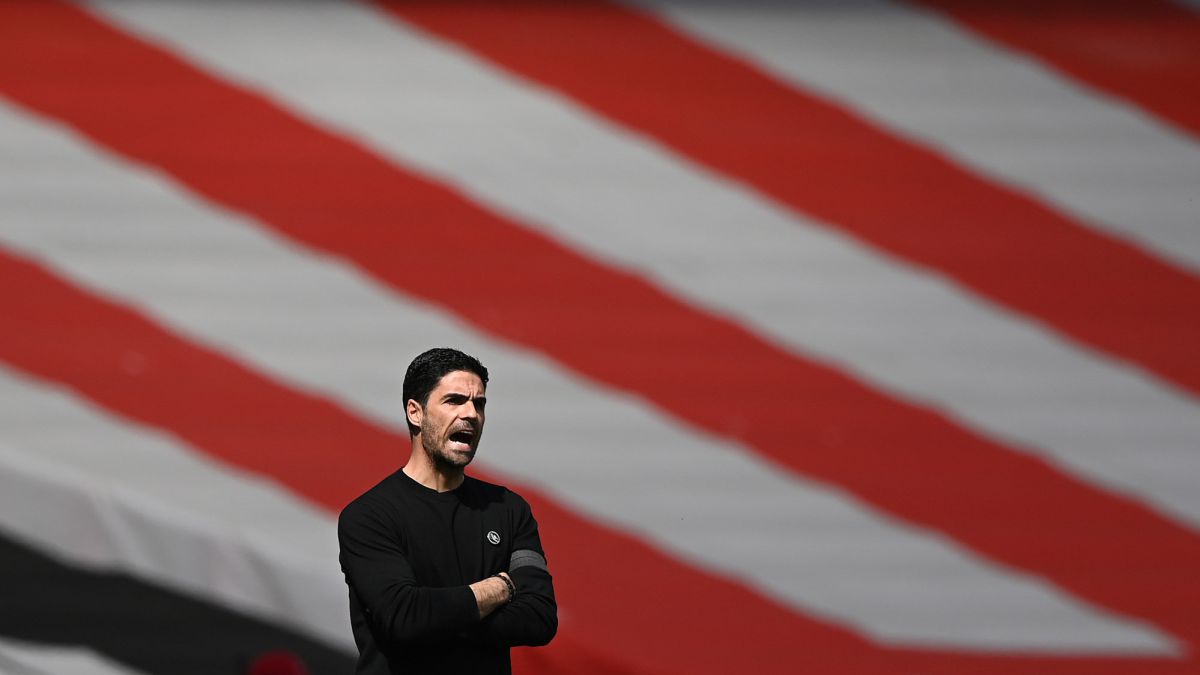 Mikel Arteta has made it clear for some time that you have to move in the market to be more competitive. A team from the cache of Arsenal cannot afford another course outside of Europe. While the operation is working, David Luiz and Guendouzi have already packed their bags, they are working piecemeal on potential additions. Nuno Tavares, a 21-year-old left-back from Benfica, and Sambi Lokonga, a 21-year-old midfielder from Anderlecht, are almost done, but the Gunners want more.
In the Emirates, according to the Mirror, they plan to invest 80 million euros more to reinforce their eleven holder, since Tavares and Lokonga would be young accessories, with potential for future holders, yes .. That amount will go to Ben White, central from Brighton, and Houssem Aouar, Olympique de Lyon midfielder. The English newspaper also collects the statements of the Basque coach, explaining his conversation with one of the club's owners, in which the intention to shake up the summer is confirmed: "He (Josh Kroenke) supports us and puts a lot of passion in it. He wants to take the club to the next level. That is the ambition and that is why we are here. "
The interest in both footballers comes from afar. For White, several attempts have already been made, rejected until now, but from Football.London they affirm that the transfer will be closed once the Eurocup ends for about 55 million euros. The defender has shown in the Seagulls, at 23, that he is more than ready for the elite. In fact, his performance can proclaim him European champion with the Three Lions, as he was chosen by Southgate to replace the injured Alexander-Arnold.
Rounding out the summer
While the remaining 25 would go to Aouar. Last summer they already fought for the talented footballer and there was no luck, but according to Le10Sport, this year the story could be different, since Lyon would be willing to accept the mentioned amount. With two years of contract ahead and no intention to renew, Les Gones must sell him as soon as possible if they do not want to lose him at zero cost, as has happened with Memphis Depay. Although before the French disembark in London, they would have to make room for him and on ESPN they talk about selling Lucas Torreira, who Arteta does not have, and Granit Xhaka, revalued after his good Euro Cup. We will see how the gunner market advances and if after Tavares and Lokonga White and Aouar finally arrive. It would be, without a doubt, a round summer.

Photos from as.com