Wimbledon 2021: players, favorites and absences
Djokovic, who could equal the 20 Grand Slams of Nadal and Federer, is the main reference in the men's team. Barty and Sabalenka lead the female.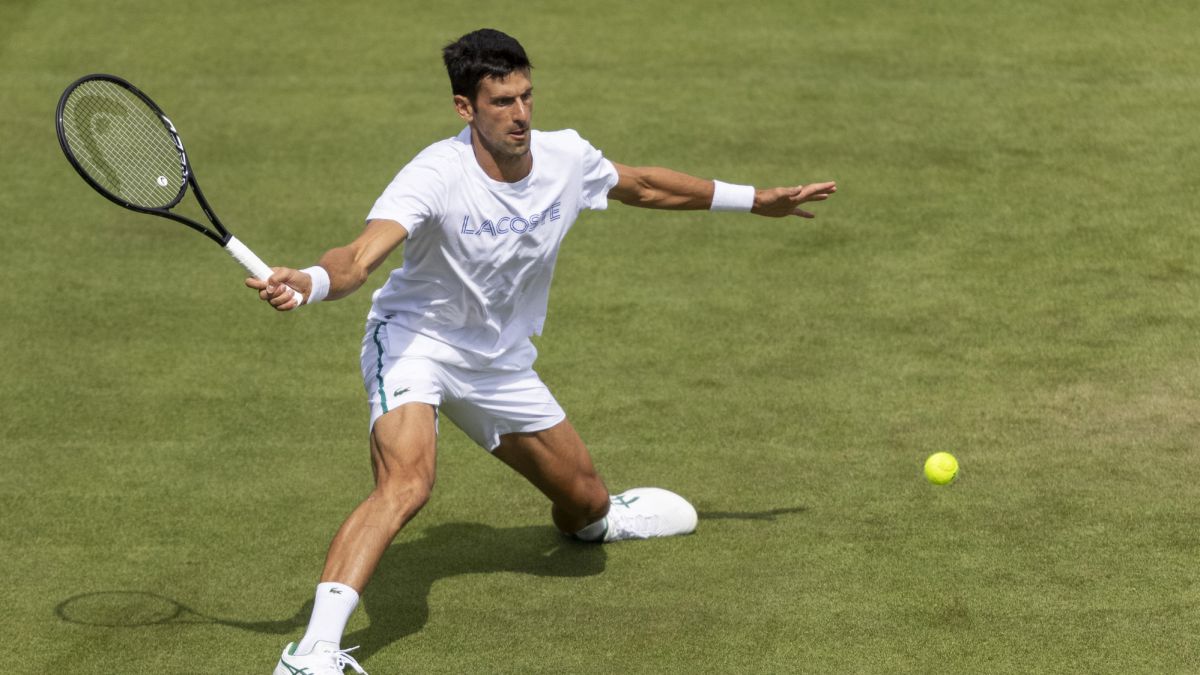 The third Grand Slam of the season (from June 28 to July 11) comes full of emotions. Novak Djokovic will capture the attention of the spotlight in the men's draw before the possibility of matching the majors of Roger Federer and Rafa Nadal. But, aside from the Serbian, what other favorites, favorites and great absences stand out in this edition of Wimbledon? Answers below.
Favorites
No discussion: Novak Djokovic is the main candidate for the title at this edition of Wimbledon. The Serbian is not only a five-time champion in London, as well as having won the last two editions, but is having an impeccable season so far. He has the motivation to match Roger and Rafa with 20 Grand Slams, which would also bring him closer to the personal challenge of the Golden Slam (the four majors and the Olympic gold in the same year). From here the range of candidates opens with Federer (he is far from his best level, but he holds the record for titles at Wimbledon), Medvedev (coming from winning his first grass title in Mallorca), Tsitsipas (finalist at Roland Garros ), Zverev, Rublev or Berrettini, among others. Roberto Bautista, semifinalist in 2019, will be the best Spanish asset.
Favorites
As usual in recent seasons in the big tournaments, Ashleigh Barty will be the top favorite to lift the title at a Wimbledon that still resists her. However, no top player in the women's team arrives with the poster of a great specialist on grass, and not an Australian about whom doubts hover over her physical condition. Players like Sabalenka, Svitolina, Kenin, Andreescu, Pliskova, Sakkari or Krejcikova (recent champion at Roland Garros) should take a step forward in a tournament in which they have never shone. Others that have proven to be effective on this surface have been Muguruza, Kvitova, Serena or Kerber, but none of them are at their best. Among so much doubt, it could be the year of Cori Gauff, who does aim to star in great feats in the near future on the WTA circuit, or Paula Badosa, who arrives in top form after being fourth finalist at Roland Garros to face a tournament in the who was junior champion.
Absences
The casualties in this Wimbledon will be the most significant, since they point directly to the first positions of the ranking. Nadal (resigning both Wimbledon and the Olympic Games), Thiem (wrist injury), Coric, Wawrinka, Goffin or Raonic, among others, will not be in the men's team. Nor are the absences of the women's team behind with the losses of Osaka (absent from the competition due to personal problems) and of the current champion, Halep, who fell from the final table due to a muscle injury in the calf.

Photos from as.com